Wholesale CBD: Where to Buy Bulk CBD Oil Hemp Flower
The CBD industry's growth has been exploding over the past few years where in 2019 the world made cannabidiol the most popular selling ingredient extract by a big margin. As demand for quality CBD oil-infused products surges, interest in bulk and wholesale CBD has also soared for the projected cannabidiol-market to be worth $22 billion by 2022.
Wholesale CBD retailers sell hemp-derived CBD oil at low prices and large quantities. Product manufacturers buy wholesale CBD, then package it into CBD gummies, skin creams, softgel capsules, beverage drinks, pet products or tinctures.
In addition, some CBD wholesalers only offer CBD powder while others sell cannabidiol tinctures and oils. Sometimes, ordinary consumers can take advantage of bulk CBD retailers to get the same CBD products at rock-bottom prices.
Today, given the interest in CBD oil and hemp-derived cannabidiol extraction, we're explaining everything you need to know about wholesale CBD whether you're a consumer or a wholesaler to give you a guide as well as important tips to pay close attention to in 2020.
What Is CBD?

Cannabidiol, or CBD, is a naturally-occurring phytocannabinoid compound extract from the cannabis plant. It's one of hundreds of cannabinoids within the cannabis plant. You may have heard of another well-known cannabinoid: tetrahydrocannabinol (THC), which is the marijuana molecule that gives you a feeling of being "high".
CBD, which comes from both hemp and marijuana plants, has quickly risen to the top of the supplement charts due to its purported medicinal benefits with a laundry list of therapeutic effects associated with using cannabidoil-infused products. The FDA has approved a synthetic version of CBD called Epidiolex for the treatment of seizures caused by rare forms of epilepsy, for example.
Other research has suggested CBD could reduce anxiety, improve sleep quality, enhance wellbeing, and promote other health benefits. However, large-scale, human studies proving the benefits of CBD remain rare as much more research needs to be conducted and scientific literature reviewed in order to know whether or not cannabidiol is truly effective.
Despite the lack of concrete evidence, there's plenty of anecdotal evidence supporting the use of CBD. Plenty of people use CBD daily to support various health benefits.
Some people apply CBD topically, for example, using CBD creams to treat arthritis and soreness throughout the body. Others take CBD sublingually, applying CBD underneath the tongue for maximum absorption.
For all of these reasons, we're seeing a growing number of bulk CBD manufacturers rising to address market needs. These bulk CBD makers help manufacturers produce:
CBD oils and tinctures
CBD gummies
CBD creams and topicals
Other CBD products
Is CBD Legal?
CBD is legal across the United States when it's derived from hemp. The 2018 Farm Bill legalized hemp nationwide. Hemp is defined as any cannabis plant with THC content lower than 0.3%.
In states or countries where recreational use of marijuana is legal, CBD is also legal regardless of the THC percentage. Companies in California, Oregon, and Canada, for example, can sell products with, say, 10% THC and 10% CBD content.
Today, most CBD products are derived from hemp. Producers have done this deliberately: they want their products to be legal nationwide, so they use hemp instead of cannabis. It's rare to find a bulk CBD retailer selling cannabis-derived CBD. As laws change, however, we may see more cannabis-derived CBD on the market.
How to Buy Bulk Cannabidiol from the Best CBD Wholesale Programs in 2020
There are two ways to buy wholesale CBD oil in 2020: a) blindly or b) wisely. The key is to follow a simple research guide on which important factors to find and follow up on.
How Does Bulk CBD Work?
Bulk CBD works like bulk quantities of any other product. Companies or individuals are paying lower prices for higher quantities.
Instead of paying $50 for a small 30mL bottle of CBD, you might pay $4,500 for a bucket with 150 times as much CBD oil. You're paying a higher price for more CBD, but you're getting it at a lower price per unit.
A CBD manufacturer would buy bulk CBD oil, then package it into smaller bottles and charge a premium. By buying low and selling high, the company makes a profit.
Who Uses Bulk CBD?
Some manufacturers produce their own hemp. They grow hemp, then use special processing techniques to extract CBD oil from that hemp.
Other manufacturers take a different approach: they don't grow their own hemp or extract their own CBD at all. Instead, they partner with third party bulk CBD manufacturers. They take these formulas, then 'whitelabel' them by adding their own brand and name. Instead of a generic bulk CBD oil, you get something like "Mike's Magic Miracle CBD Oil" or whatever other brand name you want to use.
Bulk CBD is popular among all of the following groups:
Product manufacturers and distributors
Supplement and vitamin producers
Pet supplement manufacturers
Topical application suppliers
Inhaler CBD product makers
Ordinary consumers who consume large amounts of CBD
At-home chemists or producers experimenting with different blends
Types Of Bulk CBD
Bulk CBD comes in a variety of forms for all different purposes. Some of the most popular types of bulk CBD include:
CBD Distillate
CBD Oil / Crude CBD Oil
CBD Oil Distillate
CBD Hemp Powder Isolate
10 Ways To Separate Good And Bad Wholesale CBD Retailers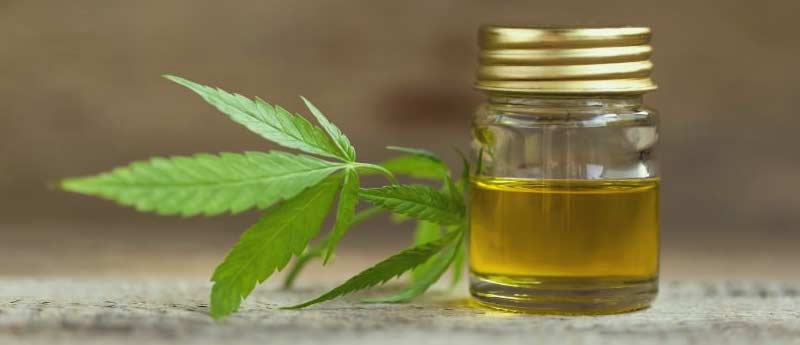 Just like any new industry, CBD is filled with wholesale producers of all different levels of quality.
What's the difference between a good and bad CBD wholesaler? We recommend looking at the following metrics:
Organic:
Being organic is particularly important in the CBD space because it takes a lot of hemp to make a little bit of CBD oil. If there are pesticides and other inorganic compounds in the hemp, then these compounds become extra concentrated in the finished product. Good bulk CBD producers make organic CBD. Look for USDA Organic certification or similar third-party certification statuses – unfortunately, some CBD producers slap 'organic' on their label with little regulation.
Non-GMO:
Many of today's leading CBD producers contain no genetically modified ingredients.
Produced in GMP-Certified Facilities:
Good Manufacturing Practices (GMP) certified facilities have received third party certification for food testing, hazard analysis, workplace safety, and other metrics. These are the guidelines recommended by today's leading regulatory agencies, including the FDA and corresponding agencies in the United Kingdom, Canada, Europe, China, India, and other countries.
CBD Extraction Method:
Most CBD manufacturers use two different extraction methods: ethanol extraction or CO2 extraction. CO2 extraction is the more modern, clean, and efficient method. Ethanol extraction is slower and more labor-intensive, but it produces high-quality CBD all the same. Some producers use water extraction or other experimental extraction methods. Make sure the CBD wholesaler you choose uses one of these extraction methods instead of some weird chemical extraction technique that leaves harmful residues in the finished product.
Growing Location:
A significant amount of America's hemp is grown in Colorado. However, after the passage of the 2018 Farm Bill, other states have started to jump on board as well. Ideally, the wholesaler's CBD will come from hemp grown in the United States or another developed country.
Legal (Below 0.3% THC):
Hemp with more than 0.3% is federally illegal in the United States. Some CBD companies produce products for states or countries where recreational use of marijuana is legal. Most CBD companies, however, want to reach the largest possible market, which is why they use CBD that comes from hemp with less than 0.3% THC.
Full Spectrum and Broad Spectrum Versus Isolates:
Many consumers prefer broad spectrum or full spectrum CBD because it uses the full hemp plant, including all terpenes and other compounds. Studies have shown these compounds have an "entourage" effect, enhancing the absorption of CBD into the body. Some CBD companies use CBD isolates or distillates, however, which are the purest forms of CBD.
Price and Value:
Some CBD wholesalers aim for the ultra budget market, pricing their CBD as low as possible while cutting corners along the way. Other CBD wholesalers aim for premium markets, growing high-quality hemp with strict processing standards.
Taste and Flavors:
Some CBD oils and powders contain additional flavors. Today, some CBD producers only make unflavored CBD oils, while others produce a range of flavored oils and compounds.
Company Transparency and Reputation:
Company transparency is crucial in the wholesale space. Some wholesalers are vague about where their hemp is sourced or how their CBD is extracted, for example. Anyone buying CBD at bulk wholesale prices should also make sure and verify their certificate of analysis (CoA) or at least request to see the third party independent lab test results. It is also wise to take a look around the CBD company's website and get a grasp of whether or not the company actually understands CBD and has positive reviews or user comments prior to ordering discount CBD. This should be a good indication to know whether or not the sourced CBD supply is worthy of purchasing.
Top 13 Best Wholesale CBD Companies For 2020
CBD has become extremely popular for the last several years starting in 2014 with Dr. Sanjay Gupta's documentary with Charlotte's Web. Over the years, certain bulk CBD companies have risen to prominence as the demand for hemp-derived cannabidiol-infusions soared with the 2018 Farm Bill passing. Many of the CBD companies below sell wholesale CBD and retail CBD products – including well-known names like Charlotte's Web.
Let's review the best 2020 wholesale CBD company programs available today.
Joy Organics Wholesale Program

Joy Organics is another well-known CBD company for both manufacturers and consumers. The Colorado-based company offers a range of products through both its wholesale division and online store. Like other CBD wholesalers listed here, Joy Organics emphasizes high-quality and low prices. Joy Organics also offers a wide range of bulk CBD products, including raw materials, softgels, tinctures, topicals, e-juices, animal products, gummies, and more. To sign up for bulk CBD pricing, just email the company at bulk@joyorganics.com
Other features we appreciate with Joy Organics include:
High-quality, broad spectrum, THC-free CBD products available in bulk
Topicals, tinctures, vapes, softgels, pet products, gummies, and more all available
Family-founded company based in Colorado
30 day money back guarantee on all products
USA-grown hemp with no pesticides or THC

cbdMD
cbdMD has recently started selling wholesale CBD products. The company doesn't have the reputation or experience as other providers on this list, yet it's trying to carve a niche as a value wholesale provider, combining good-quality CBD with an even better price point. cbdMD also offers a surprisingly wide range of wholesale CBD products, including CBD capsules, tinctures, oils, sleep aids, gummies, topicals, bath bombs, pet products, and bundles.
Key features of cbdMD include:
Hybrid manufacturing process for good quality CBD at a cheaper price
All products guaranteed to be THC-free
First American CBD supplier publicly-traded on the New York Stock Exchange (NYSE: YCBD)
Publicly-disclosed third party lab test results from ISO-certified laboratories
Strong customer support and sales team (available via toll-free phone or email)
MedTerra Wholesale CBD Oil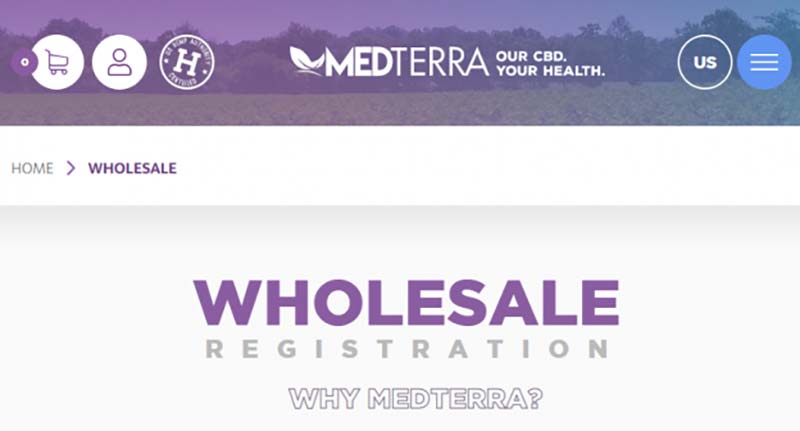 Medterra is another popular, well-known bulk CBD provider. Like Balance CBD, Medterra makes it easy to track all products from seed to sale. Their wholesale prices tend to be slightly higher than their competitors, and there's less variety, but Medterra is still one of the best bulk CBD producers available today.
Notable characteristics of Medterra's bulk CBD products include:
Wholesale CBD oil in 500mg, 1,000mg, and 3,000mg options
Wholesale CBD gummies (although gummies are non-vegan and non-organic)
Certificates of analysis (COAs) to prove no contaminants and no THC
Produced in a GMP facility
Balance CBD Wholesale Partner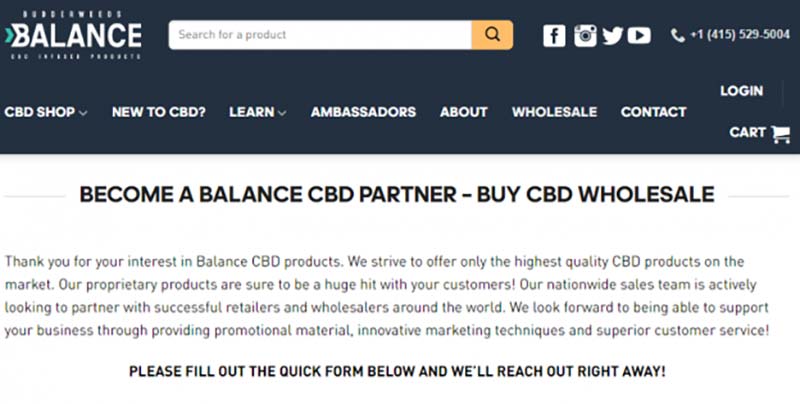 Balance CBD is one of the best-known CBD wholesalers available today. The company offers a wide selection of CBD gummies, oils, tinctures, and creams at reasonable prices to suit all budgets. The company is also transparent about all aspects of its operation, giving consumers and manufacturers peace of mind.
Key features of Balance CBD include:
Full traceability from seed to sale, including a certificate of analysis (COA) for every product sold
No contaminants
Third party tested
THC-free CBD oils and THC-free CBD oils both available
Wholesalers receive additional marketing materials free of charge
Competitive pricing
Charlotte's Web CBD oil (500mg, 1,000mg, and 1,500mg varieties available)
Wholesale CBD gummies in a variety of popular flavors, including raspberry, strawberry, cotton candy, bubblegum, wildberry, and apple
Pet CBD oil products available
300mg CBD pain relief creams available at wholesale prices
Overall, Balance CBD offers an extensive selection of CBD products at reasonable prices with a high level of quality and transparency. The CBD is produced in a GMP-certified facility and all wholesale CBD products are organic, non-GMO, and vegan.
NuLeaf Naturals Wholesale CBD Oil

Founded in 2014, NuLeaf Naturals is a veteran of this new and growing industry. The company pioneered hemp-derived CBD in the United States. All NuLeaf naturals products are derived from specially-bred "therapeutic hemp" grown on licensed farms in Colorado. NuLeaf Naturals uses CO2 extraction to extract CBD from each plant, creating a full spectrum bulk CBD product.
Key features of NuLeaf Naturals include:
Selling bulk CBD since 2014
CO2 extraction process
Derived from hemp grown on licensed farms in Colorado
CBDLiving Wholesale Program

CBDLiving now accepts wholesale applications for its wide range of products. CBDLiving is the first company on this list so far to offer CBD vapes. The company also offers unique products like loose leaf teas, lozenges, syrups, and even suppositories. They're also one of the few providers selling a 4,500mg CBD oil. Plus, all CBDLiving products contain 0% THC, and CBDLiving publishes its test results online for added transparency.
Key Features We Appreciate With CBDLiving include:
CBD isolates, shatters, and other concentrates available
Unique CBD edibles and drinks, including CBD water, chocolate, gummies, gel capsules, loose leaf tea, lozenges, and syrups
CBD tinctures in strengths of 250mg, 750mg, 1,500mg, and 4,500mg
CBD topicals like bath bombs, freezes, lip balms, lotions, patches, soaps, and suppositories
CBD vapes like vape cartridges, disposable vapes, and e-juices
Veritas Farms Wholesale CBD Offer

Veritas Farms offers wholesale CBD made from high-quality full spectrum extracts. While other wholesale CBD providers on this list emphasize value, Veritas Farms emphasizes the highest-quality CBD. Possible. Veritas Farms is vertically integrated, which means they control the entire process from seed to sale. All growing, extraction, manufacturing, and shipping occurs at Veritas Farms in Pueblo, Colorado. There is no middleman, which means you're getting high-quality CBD directly from the source.
Some of the best features of Veritas Farms bulk CBD include:
Hemp is farmed sustainably using drip irrigation, organic ethanol extraction, and natural pest deterrents like pepper spray and ladybugs
Full spectrum hemp oil that contains all of the cannabinoids (CBD, CBG, and CBN) from the hemp plant and not just CBD
Wide range of CBD products available, including tinctures, lip balms, capsules, salves, and lotions
Emphasizes social consciousness, sustainability, and giving back to the earth, among other lofty goals
CBD Hemp Experts Wholesale Product Platform

CBD Hemp Experts has one of the biggest catalogs of wholesale hemp products, including 100 unique formulations from which to choose. CBD Hemp Experts separates its products into categories like health and wellness, beauty and personal care, and pet care, among others. All CBD products are made in GMP-certified, FDA-registered facilities. The company also offers white label CBD and private label CBD manufacturing services, making it easier than ever to produce your own CBD product.
Key features of CBD hemp experts include:
White label CBD and private label CBD manufacturing services available in-house
100+ CBD formulas from which to choose, including supplements, topicals, pet care, and more
One of the world's largest wholesale CBD providers
Global Cannabinoids

Global Cannabinoids, found online at GlobalCannabinoids.io, is one of the industry's leading online-only CBD wholesalers. The company has a database of 40,000+ wholesale customers ranging from major brands to smaller, local providers. Global Cannabinoids reportedly supplies the leading medical marijuana companies, nutraceutical firms, and personal care companies with their CBD products, including Fortune 500 companies dipping their toes into CBD.
Key features of Global Cannabinoids bulk CBD sales include:
Wholesale B2B online distribution platform
Over 40,000 customers across America and around the world
Supplies multiple Fortune 500 companies with their bulk CBD products
Pharma Hemp Complex Wholesale Distribution

If you want to buy bulk CBD today, then Pharma Hemp Complex (found online at HempHealthInc.com) may be one of the best options. The company is one of the few on this list that does not require wholesalers to complete an application: you can add wholesale hemp products to your shopping cart as easily as if you were shopping on Amazon. Popular products include the Bulk CBD 25% Gold Distillate ($4,500) and the Bulk CBD Oil 60%+ Crude Oil ($4,500).
Unique features of Pharma Hemp Complex include:
Buy bulk CBD online with no application (just drop items into your shopping cart and check out)
Crude CBD oil, CBD oil distillate, hemp powder isolate, and gold distillate all available for purchase
THC-free distillate oil available
Free shipping (all orders over $50)
Pharm Organics Wholesale Hemp CBD Program

Pharm Organics sells CBD products to ordinary consumers, but they also have a bulk CBD division. Founded in 2018, Pharm Organics is one of the newer providers in this space. To attract customers, Pharm Organics seems to have lowered prices compared to many of its competitors. And, with a minimum order of $300, Pharm Organics is ideal for mid-range producers or those simply testing the market.
Key features of Pharm Organics include:
Low minimum orders of $300
Lab reports available for every batch
Fast turnaround times
Free shipping by USPS
Dedicated account representative
Koi CBD Wholesale CBD Oil

Koi CBD isn't as well-known as the CBD wholesalers above, but the company still offers a wide range of CBD products in different flavors and varieties. Just like Medterra, the Koi CBD gummies are neither vegan nor organic, although their CBD oil is both vegan and organic.
Key features of Koi CBD Wholesale CBD Oil include:
500mg, 1,000mg, and 2,000mg wholesale CBD oil options available
CBD topicals and CBD gummies
Produced in a GMP facility
Unflavored CBD oil available
1000 Hemp

1000 Hemp is a new bulk and wholesale CBD provider that emphasizes US-made, high-quality bulk and wholesale CBD products. The company offers full spectrum CBD products that are tested to contain 99.7% pharmaceutical grade CBD. Products are made in a GMP compliant facility. There are two core products available, including bulk water-soluble CBD powder and bulk water-soluble CBD liquid.
Unique selling features of 1000 Hemp include:
Water-soluble CBD liquid and powder available
US-made bulk and wholesale CBD products
Full spectrum CBD oil
Limited information about company name, growing location, or other data
Latest 2020 Updates on CBD Wholesale Research
CBD wholesalers come in all different varieties. Some are vertically integrated from seed to shelf, making it easy to see exactly where your hemp and CBD come from. By knowing the origins of your sourced cannabidiol, it will become much easier to trust the quality, purity and consistency of the CBD offered.
Be mindful of other CBD wholesalers who don't actually grow or produce their own CBD: they're just middlemen who buy bulk CBD then sell it at inflated prices.
No matter which cannabis oil-infused product type you are creating, obtaining wholesale CBD oils, isolates, bath bombs, distillate, edibles, tea, coffee, water, dog treats or pre-rolls can be done safely and effectively with careful research and proper due diligence. Buying the best quality bulk CBD at wholesale prices in 2020 can be an easy process by following the tips and guide outlined above. 
As the demand for hemp CBD extracted cannabis oil products trends upward in the new decade, assuring quality is the top priority from any of these trusted CBD wholesale programs is your best bet to get a great deal while not sacrificing integrity or potency at discounted rates. The research team will continue to expand the CBD wholesale research efforts in order to make sure information is accurate and updated accordingly.