Everyone's talking about the health benefits of CBD oil and touting its health benefits. However, did you know that there are CBD products that could actually benefit your furry friend? Whether a dog, cat or any animal of choice, hemp-derived cannabidiol oil tinctures can be of immense value to pets as well for a number of conditions like anxiety, arthritis pain relief and even seizures.
There is a subtle truth that many pet owners may actually take better care of their pets than they do themselves. Whether or not this is a majority, its bound to be true for some animal lovers. And if curious about the benefits or even considering CBD use for pets, HealthMJ is here to help. In this CBD for pets guide, we'll examine what CBD is, what it is not, and research how it can be beneficial to animals.
Finally, we'll leave you with a list of our best recommendations for products specially designed for your pets in our top 11 CBD oil-infused products for pets and animals rankings.
What is CBD?
CBD or cannabidiol may seem like a new trend, but in reality, it has been around for a while. Its therapeutic use has dated way back. However, due to the lack of scientific studies, CBD's medicinal uses have lacked research-based evidence to prove their efficacy. This lack of scientific study combined with CBD's connection with cannabis has led to some controversy behind the compound.
CBD is one of over 100 cannabinoids that make up the cannabis plant. Often, people get CBD confused with THC. THC is a different cannabinoid in cannabis that does have psychoactive properties.
However, since cannabis is classified as a controlled substance at the federal level in the United States, CBD has also been illegal until recently. In 2018, the Agriculture Improvement Act (or the farm bill) legalized CBD derived from hemp (not marijuana). So now, the supplement is often used in various formats for its health benefits.
Health Benefits of CBD in People
Clinical research to support these health benefits is few and far between right now (studies began in 2018 after the farm bill passed). As such, always consult a physician before introducing CBD into your daily routine to address health concerns.
Our bodies all have what is called the endocannabinoid system (or ECS). This important system helps to regulate many important functions of the body like our immune function, sleep, mood, digestion and appetite, memory, pain, and more.
CBD supplements can be taken in several ways. First, there are oils you can add to your food or take sublingually (under the tongue). Secondly, CBD can be smoked using a vape pen or consumed in an edible (like a gummy). Lastly, CBD can also be used in beauty products and is then absorbed transdermally (through the skin).
The addition of CBD as a supplement can be used to treat anxiety and insomnia. People who suffer from chronic pain have also seen relief after incorporating therapeutic CBD into their treatment plans.
In cream form, CBD can be used on the skin to treat inflammation. Some people use CBD infused cream directly on a joint that's causing them pain.
There is one prescription form of CBD, known as Epidiolex, that can be prescribed by doctors to treat certain forms of epilepsy.
CBD and Animals

We've looked briefly at what CBD is and what it can do for people. So what does this have to do with our pet dogs and cats? Mammals, birds, fish, and reptiles also have an endocannabinoid system that regulates the same processes as a human's ECS. So when CBD is administered as a supplement in animals, just like in humans, the cannabinoids interact with the ECS to help modulate different body functions.
To date, there is no scientific evidence that supports the use of CBD oil to treat animals. However, anecdotal evidence from pet owners suggests CBD oil can help animals in the following ways:
May lessen the severity of seizures
May help control nausea
May stimulate appetite
May relieve stress
May relieve anxiety
May promote heart health
May ease joint pain like arthritis or back pain
May provide allergy relief
May provide relief for certain cancer symptoms
May provide relief from gastrointestinal issues
Case Studies
Here are some real-world examples of the benefits of CBD oil. Names have been changed to promote the privacy of the individual reviewers.
One Mastiff owner was spending hundreds of dollars on high-dose pain medication to treat the Mastiff's hip dysplasia. Over time, the Mastiff built a tolerance to the pain medication, and despite upping its dose, the pain medication didn't seem to be having a significant effect on the dysplasia. CBD supplements helped to ease the dog off of the high dose pain medications that were causing other negative side effects. This allowed her to live a comfortable, normal life free from pain killers.
A Ranch owner had a filly with a neuromuscular condition that caused shaking she could not control. The ranch owner began to supplement the horse's diet with a dosage of CBD oil after several veterinarians were unable to find a medication that helped. Once they started the horse on a high dose of CBD, her condition significantly improved within 24 hours. She was able to stand without shaking and enjoyed being pet.
Many dog owners dread the Fourth of July because of how scared their dogs are of the fireworks. Instead of joining their neighbors outside at barbecues, they stick close to home to make sure their animals make it through the evening alright. After dosing the dog with CBD oil in the morning, and again in the evening (depending on the dog), many dog owners noticed their furry friends were able to make it through the marathon of fireworks. Instead of shaking, barking, and hiding under the bed, the dogs were able to have a normal evening curled up on the couch.
A pet parent living in a first-floor apartment has a small breed dog who is scared of everything. All-day, she barked at the window at everyone that walked past. If there were guests, the small dog would growl and keep her distance the entire time there was another person in the room. After starting a low dose CBD regime, the dog's demeanor changed for the better. She was less scared and anxious, she was able to sit by the window without feeling like she had to scare away every passerby and she could relax when guests stopped by.
Families to rescue dogs report low doses of CBD oil have helped their shelter animals deal with separation anxiety, which helps them to leave the house for work without feeling guilty.
A senior-cat owner was devastated listening to his older cat howl in pain and eventually start to have seizures. There was nothing that could be done medically because of the age of the cat except to have it put down. As a last-ditch effort, the cat-owner dosed his cat with CBD (which he reports were no easy feat, it seems cats are the trickiest CBD customer).
They noticed a reduction in the severity of the cat's seizures, the return of its appetite and an improvement in its quality of life. Other cat-owners report less anxiety and easier to manage felines in their crates when they dose with CBD oil in the morning before a vet appointment, a long car ride or trip in a plane. Still, more dog lovers report that the addition of a low dose of CBD once or twice a day has helped their dog even out. It's also helped them have a better temperament in general, an improved appetite and has allowed them to sleep through the night without begging to be let out in the yard!
How do I know if a CBD supplement is right for my pet?

If your pet suffers from any of the above conditions and you haven't been able to treat them with a change in diet or exercise routine, ask your veterinarian if adding a CBD supplement is right for your dog. With proper dosage, CBD supplements do not pose any dangerous side effects, but it's always good to be on the safe side and check with a professional; especially if your animal is currently being treated for a certain condition.
Side Effects
As previously mentioned, CBD in normal doses does not have any dangerous side effects, so it's relatively safe as long as you're careful with it (just like any other supplement). Long-term CBD use will not cause damage to the liver, kidney, or GI tract (unlike many prescription medications).
Take special note; if a human or an animal use CBD oil from an unsafe source (like non-hemp derived CBD), it could contain traces of THC, which can lead to toxicity in high doses. This is why it's important to purchase CBD products from trusted, tested sources (like the ones we will link you to below). THC toxicity essentially means the person or animal who has consumed the tainted CBD product is high.
Some reported side effects in animals are listed below:
Dry mouth- CBD use may temporarily decrease the production of saliva. You may notice your animal drinking more than usual, in this just be sure to provide your pet with access to fresh water.
Low blood pressure- a temporary drop in blood pressure may occur after administering CBD. The animal may feel light-headed and simply lay down.
Drowsiness- this is often a desired side effect when administering CBD to animals that are in a stressful situation or that experience anxiety. CBD is said to produce a calming effect in animals which can also present as slight drowsiness when using higher doses.
As long as you have obtained your CBD oil from a trusted source, your animal is more likely to experience toxicity from eating something he or she shouldn't have like chocolate or coffee. Always monitor your animals closely when starting a new treatment and if you are at all concerned by any side effects, call your veterinarian right away.
You are the best judge for how your animal is behaving. For many pet lovers, the side effects of CBD oil to a healthcare regime don't matter when compared to the positive benefits their pets experience as a result of the CBD. As always, you know your pet best. You and your veterinarian can come to the best decision about whether CBD oil is right for your pet.
How to Administer CBD to an animal

CBD supplements are available in a number of forms for humans, but for animals, we recommend sticking to an oil tincture. This allows you to control the amount of CBD your pet receives and either increase or decrease the dosage as you see fit after you have observed your pet's reaction to the supplement.
It's important to note that while the FDA has not approved a dosage chart for animals, there are some general guidelines to follow. When administering CBD oil to an animal, you will use an eyedropper. Each drop of oil will contain a certain amount of CBD, measured in milligrams. How many milligrams of CBD to give your animal will usually depend on his or her weight. It's always good to be on the safe side and start with a lower dose than what's recommended so you can observe your animal's reaction.
A general formula to follow is 1mg of CBD for every 2.2 pounds the animal weighs. It's important to check the specific product for dosing information before you administer so you can determine how many milligrams of CBD there are in a drop from the dispenser that comes with the product. One drop is NOT necessarily 1mg of CBD.
Often, products are sold based on the weight of your animal; we'll highlight these brands in our reviews below. Once you have determined a good starting dosage for your animal, there are several ways you can administer the dosage. You know your animal best, so try what you think will work for him or her.
Here are some ideas:
Place drops directly in the mouth- be careful not to press the drop dispenser against the animal's tongue or the side of his or her mouth. This could lead to accidentally dispensing more of the product.
Place drops on a spoon and offers to your animal- some animals may not mind eating the oil plain, especially if it's flavored.
Place drops on a treat and offers that to your animal- something that absorbs the oil is better, like a small amount of plain bread.
Place drops directly in the animal's food- with this method you do risk the oil sticking to the dish. In this case, your animal may be ingesting less CBD than you intend. It's hard to determine what the best dosage is if you can't be sure how many drops your animal is actually consuming.
Which Brand of CBD Should I Buy for my Pet?
Now that you've decided that CBD might be a good supplement for your animal, you might be overwhelmed by the choices you find online and in stores. We've put together some general guidelines for buying CBD oil to administer your pet, followed by our favorite choices with links so that you can have your product shipped today.
Please note, if you have CBD oil or other CBD infused products that you have purchased for human consumption, you should NOT attempt to give these to your animal. As mentioned above, CBD dosages vary by weight, so even one drop of a tincture you use might be too much for an animal. Furthermore, additives in CBD gummies, other edibles, and oils that are meant to improve the taste of the product for a human can make an animal sick. For example, it is not uncommon for a CBD tincture meant for humans to contain peppermint oil.
This makes it pleasant for a person to consume, but peppermint can be poisonous to animals. Stick with CBD products designed with your animal in mind to get the best benefits while experiencing the least amount of side effects.
What to look for in a CBD product
If you're in the market for a CBD product for your animal, here are some things to look out for:
Liquid– we mentioned this already, but a liquid (or oil) format is the best when it comes to animals. We will only be reviewing CBD oil tinctures below (with the exception of a cream product that is not meant to be consumed).
Price– you may be tempted to get the cheapest option, but with CBD products, you get what you pay for. Don't look for a bargain shop here. It's worth paying for a high-quality product. A cheaper product might contain harmful additives or even toxic substances like pesticides, herbicides, or heavy metals.
Organic– the organic label means the company has met the minimum requirements set by the United States. What you're really looking for here is whether the brand you've chosen is free from pesticides, solvents, and fungicides.
Additive-free– check the ingredients online or on the label to ensure the product is free from additives that could be harmful. If you're not sure what an ingredient is, do a quick search and check before you buy it.
Check for the analysis– a trusted brand will have already had their product tested by a third party for purity and will provide the consumer with this report and a certificate. If you cannot find this information, it's best to go with a different brand.
Dosage variations– most brands will sell different dosages of CBD depending on the weight of the animal. You can buy an oil designed to be taken by animals of a certain weight. This will help ensure you give your animal the correct dosage.
Top Pet Choices for Animals Using CBD Oil
Here are our top choices for CBD oils for animals. As always, our reviews and recommendations shouldn't take the place of medical care or advice from your veterinarian. Check with your vet before starting a CBD regime with your pet.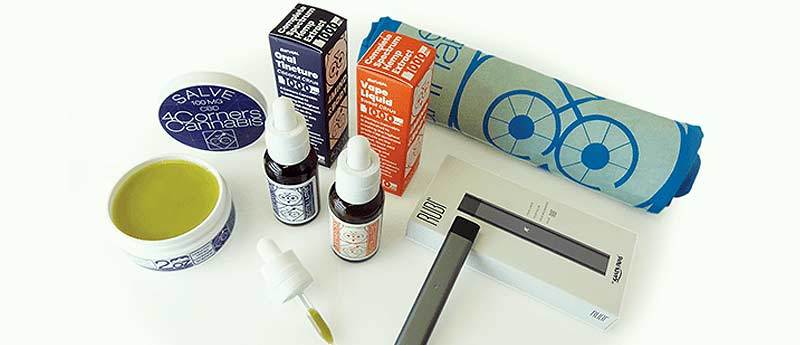 4 Corners Cannabis is a trusted company in the industry. They were one of the first CBD companies in the world, so they have a lot of experience. They clone and grow their own cannabinoids, so they have a high level of control over the quality of the plants.
They do not use solvents or CO2 in their extraction, so their CBD oils are free from toxins that could be harmful to your pets. They also do not add Limonene to their pet products (distinguishing them from their products meant for humans). Their pet tincture comes in four size options. It's certified fair-trade, non-GMO organic ingredients, allergen conscious, diet-friendly, and third-party lab tested (you can view the analysis on their website).
Receptra Naturals

- Visit Receptra.com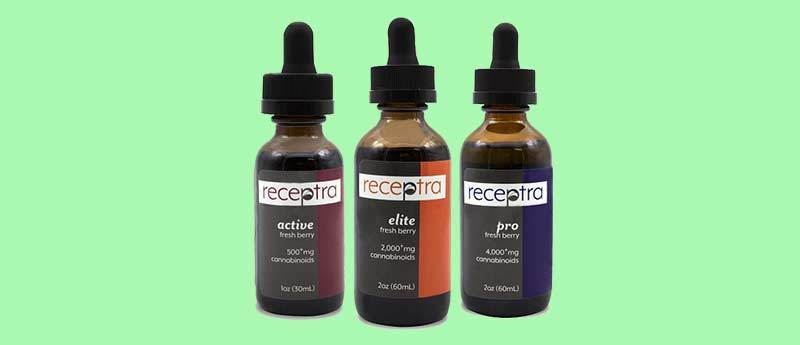 Receptra Naturals boasts a pure hemp product, extracted without using solvents, heavy metals and tested for pesticides. Your purchase with Receptra Naturals helps support their nonprofit partners (Trees for the Future, Mission K9 Rescue, and Boarding for Breast Cancer).
Their Receptra Pet tincture is specially formulated to be more easily digested by animals. They have two choices, Plus (for large breeds) and Original. Each product can be purchased in three different sizes, and they come with a 30-day money-back guarantee.

Honest Paws brand sells CBD oil formulated for dogs, cats, and horses. Their products are all-natural, GMO, and soy-free and have been lab-tested. Honest Paws CBD oil is 100% pure CBD, so there is only one ingredient listed. We love that there are no added flavors in this oil. You can also choose a dosage level: for dogs up to 25 lbs, there is level 1 (125 mg), level 2 (250 mg) for dogs 25-50 lbs and level 3 (500 mg) for dogs over 50 lbs.
If you purchase online, you can choose a one-time purchase, or you can sign up for a subscription service. Your order of over $40 will ship for free and Honest Paws offers a 30-day, money-back guarantee on their products. You can view their certificates of analysis on their website.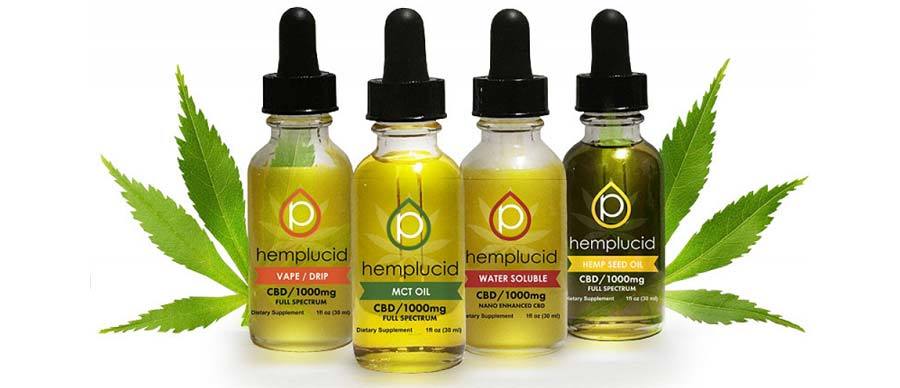 Hemp Lucid uses a pure, hemp-derived CBD and safe, solvent-free extraction processes. They use plants from certified organic USA farms in Colorado. Their strain of hemp is high in terpenes which they say makes their CBD better suited for therapeutic purposes. Their product for dogs has a chicken flavor, while their product for cats has a fish flavor. You can buy each product in two different sizes, and Hemp Lucid's third-party lab analysis is available online.
CBD Pet
CBD Pet brand offers CBD products that are organically grown in Colorado. Their hemp-derived formula is guaranteed non-psychoactive and safe (you can view their third-party lab testing certificate online).
You can buy CBD oil in a 100-mg bottle only, so it will up to you to calculate how many drops are right for the weight of your animal. CBD Pet offers a 90-day money-back guarantee, so if you don't like it, you can return your unused portion of the bottle for a full refund.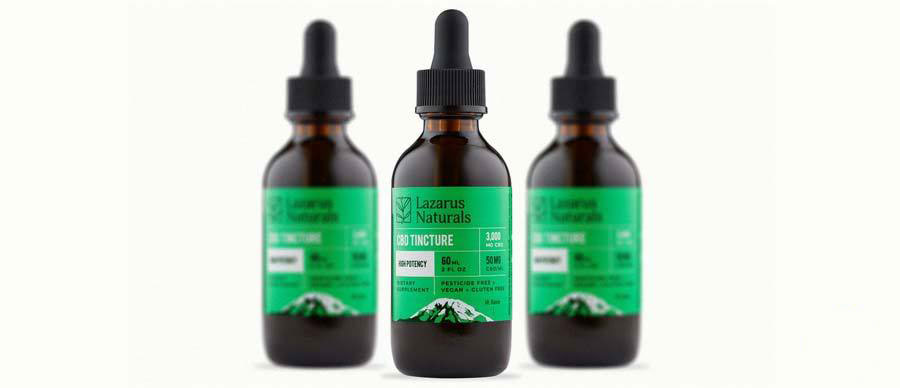 Lazarus Naturals is an employee-owned company that also promotes community outreach. They provide a 60% product discount to veterans, people on long-term disability, and people in low-income households.
Their products are vegan, American-made, non-GMO, all-natural, and you can view their test analysis on their website. They make two options for animals. Their Calming Pet Tincture comes in multiple sizes, is gluten-free with no preservatives or artificial flavors and comes with dosage recommendations based on the size of your pet. This product is full-spectrum, which means it contains less than .3% THC.
They also produce a THC-free, Sensitive Pet Tincture, made with isolated CBD. Like the Calming Tincture, the Sensitive Pet Tincture comes in multiple sizes, is gluten-free with no preservatives or artificial flavors and comes with dosage recommendations based on the size of your pet.
Pure Hemp Botanicals uses hemp that is grown, processed, and packaged in Colorado, and third-party lab tested (you can check their website for specific results).
Their Pet Tincture comes in three sizes depending on the size of your pet or farm animal.

Pet Releaf is a company that exclusively sells CBD products for animals (many of the others we mention here offer a pet product in addition to their regular range of adult products). The strain of hemp from which their CBD is extracted was specially designed to cater to animals. Their plants are grown in the largest USDA certified organic hemp farm in the United States.
They use all-natural, full-spectrum cannabinoids and all the ingredients they use are sustainably sourced. You can view their third party lab test results on their website.
For dogs, they offer oil tinctures that come in three different potency level formulas. They also sell a Liposome Hemp Oil. This is a product for animals that have already had a beneficial reaction to CBD oil but require a higher dose.
They also have a huge range of treats (bars, soft chews, and more). Since it's hard to regulate the dose of CBD, we recommend waiting to see how your dog reacts to each dose before you experiment with treats.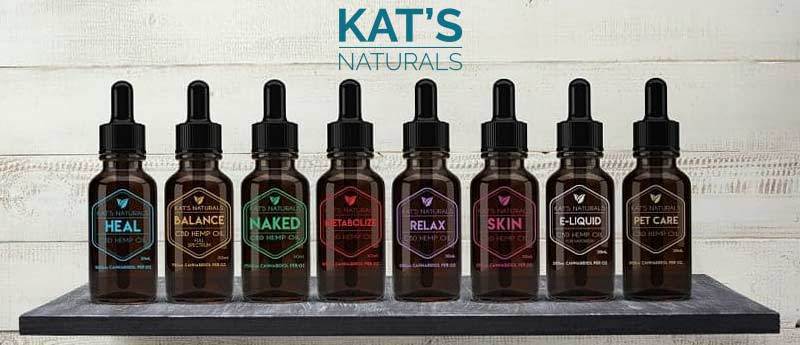 Kat's Naturals are grown by the business owner in her Tennessee home. Kat guarantees the purity of her hemp because her extraction process is free from harsh chemicals and solvents and her oils are triple distilled. Her products are tested for herbicides and pesticides by independent labs (the results of which you can find on the website).
Kat's Naturals Pet Care is THC free and comes in a dosage recommended by weight specifically for your pet.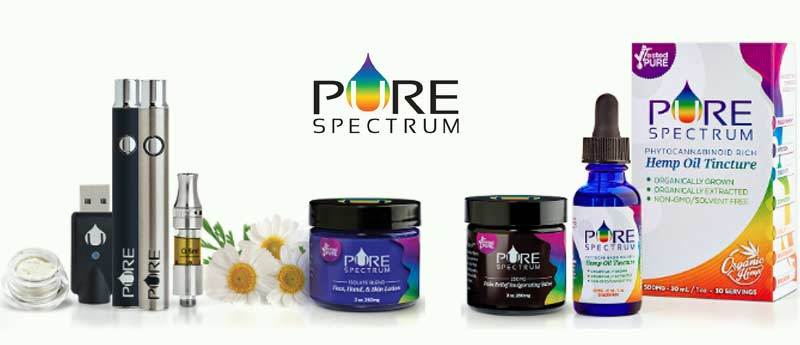 Pure Spectrum products are 100% organic, non-GMO, THC free, and certified Kosher.
Their Endopet Enriched hemp tincture comes in three varieties: one for small breed pets, one for medium breed pets and one for large breed pets.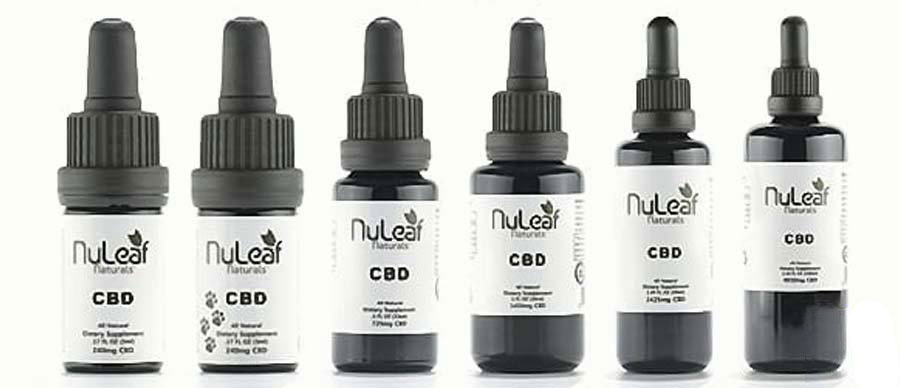 NuLeaf Naturals is a high-grade organic CBD oil. This Colorado-based company has developed its own strain of therapeutic hemp. They use sustainable farming practices and safe CO2 extraction processes to deliver a pure product.
Their Full Spectrum Pet Oil contains no additive and is third-party lab tested (you can view their lab analysis online) and comes in three sizes (240 mg, 725 mg, and 1450 mg). NuLeaf provides customers with a helpful dosage guide based on the weight of the animal.
Topical CBD Treatments for Pets
We've focused mainly on CBD oil tinctures because we think it's the smartest place to start if you think introducing CBD into your pet's healthcare regime is the right choice. Since some animals, especially seniors, can experience significant relief from joint paint as a result of CBD treatment, we'd like to highlight a couple of topical treatments briefly.
Topical treatment is simply a cream or ointment that contains CBD. You spread the cream directly on the inflamed area. Direct treatment like this for arthritis, for example, can often be more effective. Topical treatments are meant to be absorbed through the skin; so if your animal will lick the cream off, this might not be the right choice for you.
Petabis Organics

- Visit Petabis.com

Petabis Organics has a special formula of topical CBD that's rich in phytocannabinoids for maximum effectiveness. Their products are 100% certified USDA organic, and their facility in Colorado is zero-waste and energy free. The plans are herbicide, pesticide, and solvent-free. Their creams have no added essential oils or scents, so they're safe for sensitive skin.
Pet Releaf
Pet Releaf also makes a topical cream. We already listed what we love about their company above in the review of their CBD oil tinctures, but we thought they deserved a second mention for their award-winning topical cream.
Canna Care comes in two sizes and is specially made for dogs that need a higher dose of potency delivered straight to the problem area. Made mainly with Virgin Ucuuba Butter, Virgin Andiroba Oil, Grapeseed Oil, and Lemon peel oil, all the ingredients in the cream also meet Pet Releaf's high standards for their ingredients.
Canna Care can be applied directly to the problem area or areas as often as needed.
F.A.Q.
Can I take my pet's CBD oil?
It is not advised that you take CBD for pets.
What is the difference between CBD oil and hemp oil for dogs?
CBD oil and hemp oil come from different parts of the cannabis plant. CBD oil uses the whole plant, while hemp oil comes from its seeds. CBD oil is made from a variety of parts of the mature hemp plant including its stalks and flowers.
Will CBD calm my dog down?
Many vets recommend CBD oil for dogs, even as veterinary scientific research into this new treatment is in its infancy. Studies in humans, however, show that cannabinoids have anti-inflammatory effects and can help with anxiety, aggression, pain, seizures, muscle spasms, and neurological disorders.
Can my dog overdose on CBD?
Despite the dosing conundrum, there are no known risks if either you or your dog take a bit too much CBD. This is in contrast to THC, which can be toxic for dogs at high levels.
How quickly does CBD work in dogs?
CBD usually takes anywhere from 5-30 min to start working on dogs. If you see no change after a half-hour, you can try giving them another recommended dosage.
How long should I give my dog CBD oil?
CBD oil should be given frequently enough that your dog experiences some alleviation of the symptoms they are struggling with. Deciding how often to administer CBD oil also takes time. Typically, it's recommended that dogs dealing receive a dose every eight hours. Start with one or two doses a day.
Can I give my dog CBD oil every day?
Yes, there is no need to worry about overdosing your dog with CBD. Just make sure the product itself is clean and pure.
Can my dog have a CBD edible?
Some dogs, however, turn their snouts up if you try to apply CBD oil on their tongue or mix it in with their food. CBD dog treats and other edibles can be a good alternative — as long as you find high-quality products. Remember to always consult your veterinarian before you give your pets any supplements or medications.
How much CBD do I give my dog?
Here's how much CBD you should generally give your dog based on their weight: 10 pounds: 1 mg – 5 mg. 20 pounds: 2 mg – 10 mg. 30 pounds: 3 mg – 15 mg.
Is CBD legal in all 50 states?
The legality depends on the source of the CBD. While hemp-derived CBD is legal in all 50 states, 'marijuana'-derived CBD is not legal federally.
Is buying CBD oil online legal?
Yes, CBD is legal to purchase online — as long as it is derived from industrial hemp and not marijuana.
Can CBD oil kill my dog?
It's very unlikely this would occur. It can decrease the activity of liver enzymes used to metabolize many prescription drugs, so if your dog is on medication, check with your vet before using CBD. Most CBD oil for dogs and other pets is derived from hemp oil, so it contains no or very small traces of THC.
We hope this helpful guide has helped you decide if CBD oil might help your pet live a more happy, healthy life!