CBD is everyone and in everything in 2020. As the hemp-derived cannabidiol extract became legally available at the beginning of last year, it took under a year for CBD to become the biggest selling herbal ingredient in the natural sales channel. And now, the new 2020 decade is poised to see CBD-infused products take off to new highs with so many types and forms available.
But just like not all CBD is created equally, neither is each individual administration method going to produce the same results or effects. Depending on personal needs or goals, there is quite a few options to choose from; such as oils, gummies, skincare, creams, energy drinks and pain relief rubs. While all of these offer their own distinctive advantages, one other common CBD-infused product type is the capsules, pills and softgels variety.
For those that may not like the taste or smell of oils, or fear of ingesting too much cannabis oil substance via edible gummies; softgel capsules offer a great medium to consume CBD in the right measured dosages and potency. As the most traditional way of supplementing via pills, CBD capsules offer discrete consumption ways in the form of handy little pills and a level of anonymity that may be useful versus smoking or consuming an oil tincture.
With the healthcare industry prescribing medication for pretty much anything these days, the rising number of people who are on prescription drugs has grown drastically in recent years. However, to combat that spike, many people have been turning to holistic and all-natural alternatives to address their issues with chronic pain, migraines, and other conditions.
The most popular choice for at-home natural remedies is now CBD. This compound has been researched more in the last few years, and there is an increasingly large number of positive effects that CBD can have for all kinds of health problems. But as mentioned, not all CBD supplements are equally created, sourced and developed.

Below is a rankings list review of the top 20 best CBD capsules and softgel pills to use in 2020. But first let's cover what CBD is, the benefits and then conclude with how to safely buy the right CBD capsule from a reputable company and trustworthy brand.
What is CBD?
The term CBD stands for cannabidiol, which is a compound that is produced by hemp or cannabis plants. Although CBD is also associated with marijuana, there is a major difference that sets them apart. Marijuana plants are grown for medicinal or recreational purposes and are used because of the tetrahydrocannabinol (THC) compound. THC is the element that causes the psychoactive effects that marijuana is known for. But CBD typically contains no THC, so there are no psychoactive effects. 
Because this compound causes no change in brain function, it is safe to use for a multitude of different ailments. CBD works by attaching to certain receptors in the brain; these are called CB1 and CB2. The CB1 receptors affect many functions in the body like movement, mood, emotions, appetite, and memory. CB2 receptors affect inflammation and pain and are found more commonly in the immune system.
With such a huge rise in the use of CBD for different health concerns, there is now a market for various ways of taking CBD. You can use topical oils, drinks, creams, and softgel capsules to get CBD into your body. With the low number of side effects, there are fewer people who are unable to take any form of CBD. Because this is still a fairly new topic, there is no significant research on which consumption method is the best, but softgels are one form that is becoming increasingly popular.
What are CBD Softgels?

People who have opted for an alternative to traditional medicine have turned to CBD products to lessen their symptoms. Softgels are an easy-to-take way to incorporate CBD into your health routine, and it doesn't feel much different than popping a vitamin in the morning. These softgels were once only available in pharmacies and specialty stores, but are now widely available at many drug and grocery stores.
Softgels have CBD concentrate inside the capsule so that you can easily take along with your other daily vitamins and can be in a fast-acting form that releases quickly for the best results. 
Softgels Vs. Other Usage
When taking CBD, there are various forms which people can choose from with each having its own benefits. With products like hemp oils and CBD beverages, you can incorporate CBD in a variety of ways.
If you choose to use hemp oils, then you can simply place the recommended dose under your tongue. This method is easy to do, and it helps absorb the oil very quickly because it completely bypasses the digestive system altogether. The time it takes to start feeling its effects is about 20 minutes with this method. 
However, the effects of CBD through softgels are quite different. Softgels or capsules are simple to take, and the effects can also happen very quickly because of its quick release. The biggest difference is the long-lasting effects. When taking a softgel, the release is quick so that you start feeling the benefits within the hour. However, because it dissipates into the digestive system, it stays in your body longer, which offers longer-lasting effects.
Another positive note of softgels over oils is the fact that not everyone will love the taste of the oil, when placed under the tongue will likely give you a certain taste in your mouth that not everyone will be fond of, but with softgels, they are swallowed quickly and offer a tasteless way to get your CBD.
How are CBD Softgels Made?
CBD softgels are made similarly to many other capsules that you might be taking. CBD oil is placed inside a soft capsule that is typically made of gelatin, and is often mixed with olive or coconut oil so that it is easier for the body to digest, and placed inside of a gel capsule. 
CBD capsules are essentially CBD oil, but instead of placing it directly under your tongue and having to taste it or put in your food or drink, you swallow it whole, and it digests in your system and releases into the body. 
The outer shell of the capsule is made from gelatin powder and is mixed with water and glycerin, and then it is stirred under vacuum. Any colors or flavors are added to the mixture – with CBD capsules there is typically a golden hue – and then kept in a steam-jacketed, stainless-steel container at a consistent temperature. 
These finished capsules come in two parts so that one side can be filled and fitted inside the other. The capsules are filled with a specific dose of CBD oil, with the mix of olive or coconut oil that we mentioned earlier, and then the two sides of the capsule are put together so that they can be taken orally. 
Types of CBD Oral Forms

There are various ways to get CBD into your system, and there are three different types of orally taken CBD forms that include: 
CBD Capsules 

CBD Pills 

CBD Softgels 
Each of these three oral forms of CBD are fairly similar but are used for different reasons. These forms are all taken similarly by swallowing whole with a glass of water but vary slightly in how they feel, and what they are able to contain.
CBD Capsules
This form of CBD contains CBD oil that is enclosed in a hard, outer shell. The capsule is typically made of gelatin and is filled with oil so that the user can swallow the dose like a pill with a glass of water or a meal. This form usually contains forms that cannot be compressed into hard pill forms, like raw CBD and full-spectrum CBD. 
CBD Pills
A CBD pill is very simple. It is a made from a concentrated extract in crystal form, of a specific cannabinoid that has been tightly compressed into a solid round shape. The shape is made to be as small as possible for the recommended dose so that the pill is easy to swallow. 
CBD Softgels
This form of orally taken CBD is almost exactly like CBD capsules. The biggest difference between capsules and soft gels is that the capsules have a harder outer shell that encases the CBD oil. Softgels, as stated in the name, are softer and make it easier to swallow than the harder capsules. 
How Were the Rankings for Top CBD Pills Calculated?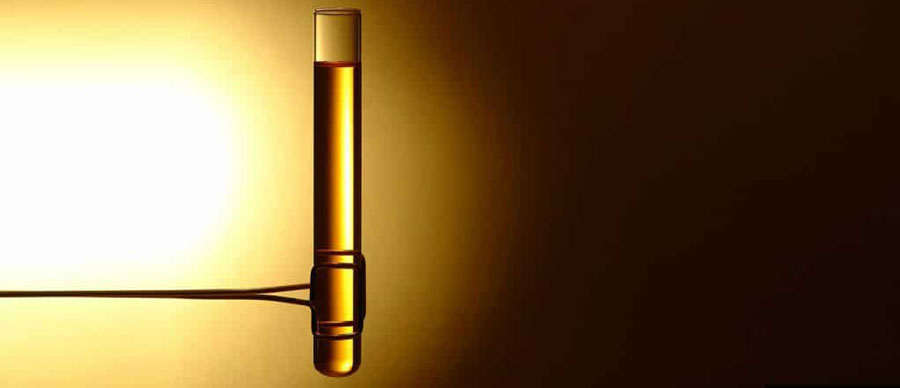 HealthMJ has covered all of the important characteristics and caveats required to be included in the list of the best CBD pills and softgels. When reviews of CBD products happen, there is ample amount of consideration, research and analysis done per company and product listed.
During the research, review and recommending process followed, complete transparency and authenticity is met using honest tactics to help provide real insights to each and every CBD capsule that was worthy of inclusion.
From a company's reputation and/or brand's trustworthiness, to openly sharing independent third party lab testing results and a verifiable certificate of analysis (COA), these products were the cream of the hemp crop. Analyzing the sourced ingredients and formula, to proper dosage and potency levels, to accuracy of the supplement facts label; all of these company's branded-products met the criteria as being a viable option when buying a CBD softgel capsule. There was also the element to ensure consumers of a buyer-friendly money back guarantee, return policy and ensuring no risky free trial offers were available.
Also, one extremely important last detail to mention before listing the most popular CBD capsules of the year, is to know the clear-cut distinction between full-spectrum, broad spectrum and pure cannabidiol isolate.
While many believe full-spectrum is the most effective form of CBD oil-infused products because of the entourage effect of getting all of the benefits of other cannabinoids, flavonoids, terpenes, fatty acids and essential oils, it separates itself from broad spectrum and isolates because it contains THC. Depending on the needs and demands of the user, full spectrum CBD capsules that include THC may be the optimal choice. However, for those who are restricted in using THC, can opt for the broad spectrum formulas that contain all of the other cannabis plant goodies minus the THC. And then lastly, the pure CBD isolate is 99% cannabidiol extract where there is zero-THC.
Top 20 Best CBD Capsules and SoftGels in 2020 Rankings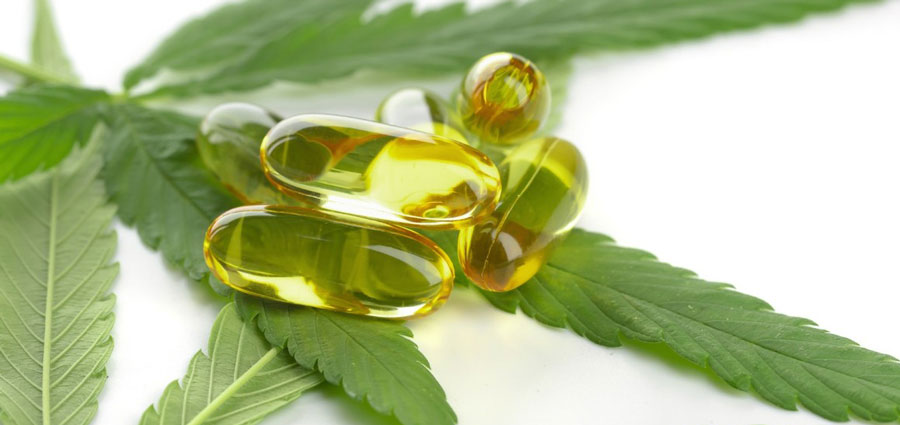 With the huge boom of CBD products hitting the market, and with so many widely available, it can be a bit overwhelming to see all the possible choices. It is important to choose which one will work for you, and that has a price point that works with your budget. So, we have compiled a list of some of the best CBD softgels out there so you can narrow down your choices and still get a great CBD product. 
Here are some of the best CBD softgels: 
1) Charlotte's Web CBD Capsules
2) Joy's Organics Premium Hemp Soft Gels
3) CBDPure Softgels
4) CBDMD Premium CBD Oil Capsules
5) CBDistillery CBD Soft Gels
6) Endoca Raw Hemp Oil Capsules
7) Hemp CBD Gel Capsules by CBDfx
8) Spectrum Capsules by Palmetto Harmony
9) Populum Hemp Oil Softgel Capsules
10) CBD Extract Capsules by BioCBD+
11) RE Botanicals Hemp CBD Capsules
12) GreenRoads CBD Capsules
13) BlueBird Botanicals Hemp CBD Capsules
14) Lazarus CBD Capsules
15) MedTerra CBD Gel Capsules
16) PlusCBD Oil Soft Gels
17) PureKana CBD Capsules
18) Premium Jane CBD Capsules
19) Hemplucid CBD Softgels
20) Infinite CBD Isolate Capsules
This may seem like a long list, but with so many great options, it is hard to narrow it down. Any of the options on this list will give you the effects that you're looking for so that you get relief from your symptoms.
Charlotte's Web CBD Capsules

- Visit CharlottesWeb.com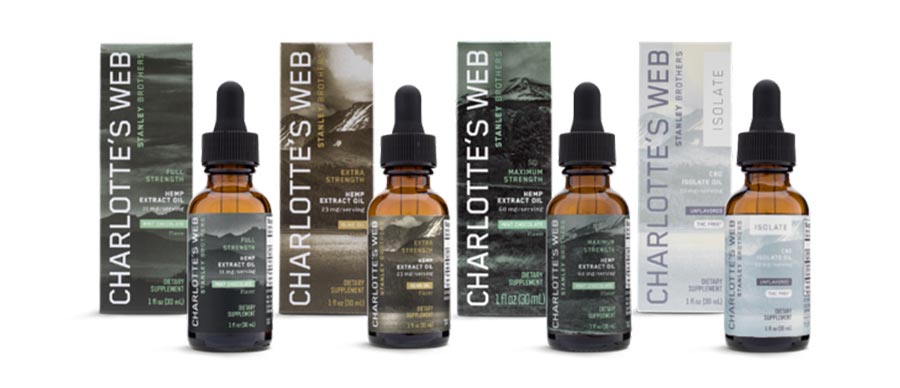 These CBD soft gels offer you relief from your symptoms with all-natural ingredients and pure hemp extract. These capsules contain full-spectrum CBD hemp extract mixed with a small amount of extra virgin olive oil that helps your body digest the CBD. The capsules have a secure band around the capsule so that nothing will leak out, and you will get the full dose of each soft gel.
These capsules are non-GMO, gluten-free, kosher, allergen-free, and 100% vegan so that anyone – regardless of dietary restrictions – can get the relief that they need from a small soft gel. It is recommended to take one capsule every day with a glass of water or a full meal. You should also take the soft gel at the same time every day, if possible, to help get the full effects.
Joy's Organics Premium Hemp Soft Gels

- Visit JoyOrganics.com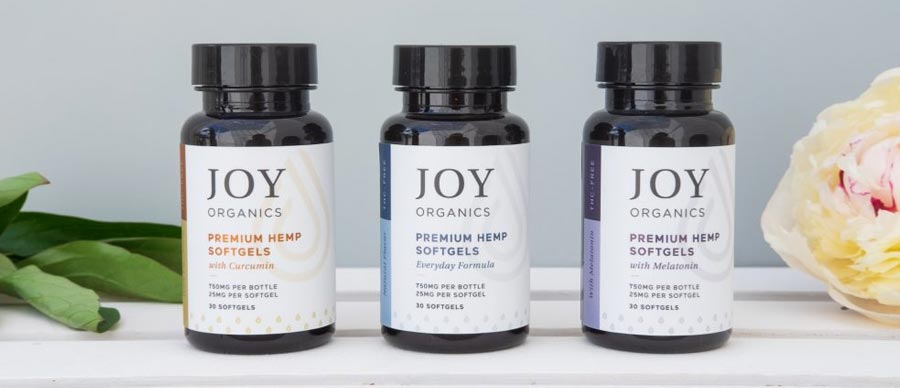 These CBD soft gels come in an easy-to-swallow capsule that you can take with you anywhere. Joy's Organics premium hemp soft gels are made using their water-soluble nanoemulsion technology that breaks down the CBD into smaller particles for better absorption. This allows these capsules to have better bioavailability than oil-based CBD products by up to 200%.
These soft gels also come in different dosage sizes for customers to get the dose that they need. The soft gels come in either 10 or 25-milligram capsule options. These capsules are also made with broad-spectrum oil that is packed with naturally occurring phytonutrients for added health benefits.
CBDPure Soft Gels

- Visit CBDPure.com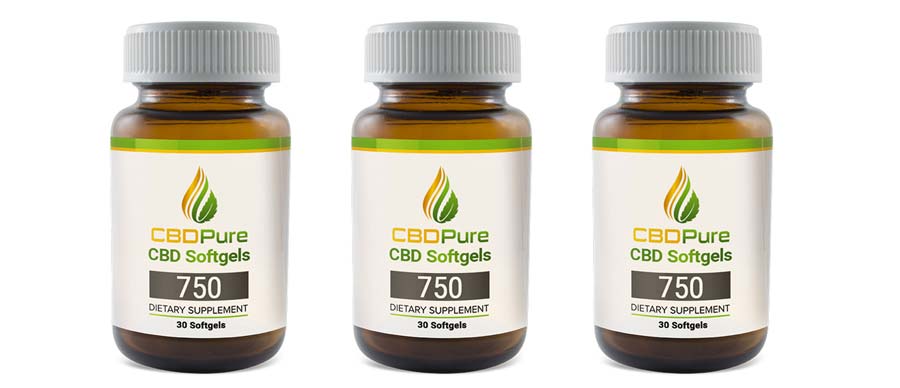 These high dose soft gels are made for those who want a large dose of CBD without having to take multiple drops or pills a day. These soft gels are easy to take and offer 25 mg of CBD in each serving with 750 mg of CBD in each bottle. These soft gels contain less than 0.3% THC so that you won't get any psychoactive effects.
Made from natural and organic hemp oil, these capsules are pure and offer relief from a number of different symptoms. CBD Pure's products also come backed by a 90-day money-back guarantee so that you feel confident in trying their products.
CBDMD Premium Oil Capsules

- Visit cbdMD.com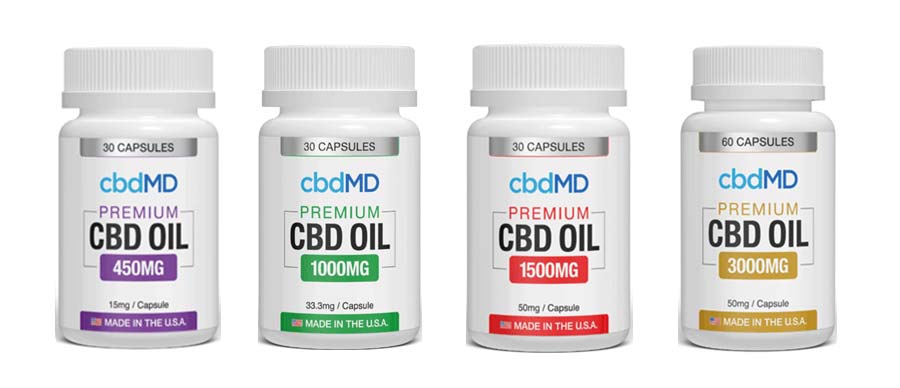 These CBDMD premium oil capsules are made from the purest ingredients with the soft gels containing cannabidiol and MCT oil (extracted from coconut oil). These capsules are packed with 15 mg of CBD per serving and come in bottles of 30 capsules.
These soft gels are THC-free and are sourced from agricultural hemp using organic farming methods. This keeps these capsules eco-friendly and great for your body. They are also lab tested for quality assurance so that you know you are getting exactly what you pay for. These capsules come in 30 count or 60 count bottles so that you can choose the amount that you want to keep on hand.
CBDistillery CBD Soft Gels

- Visit CBDistillery.com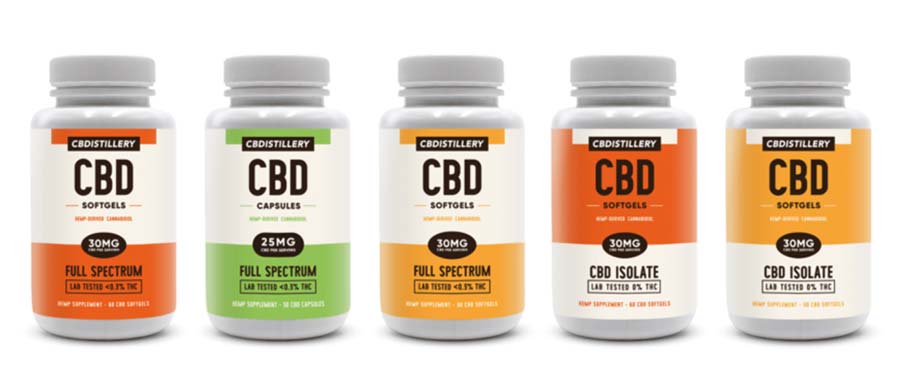 These CBD soft gels offer a convenient way to take your CBD on the road with you so that you can always make sure to take your daily dose. These capsules are filled with full-spectrum CBD and made from plant-based gelatin so that they are vegan-friendly.
Each capsule comes with 25 mg of CBD so that you get a steady dose, and each bottle comes with 30 gel capsules for a whole month's worth of CBD. All of CBDistillery's soft gels are lab tested for quality and are made with natural farming practices so that the impact on the environment is lowered.
Endoca Raw Hemp Oil Capsules

- Visit Endoca.com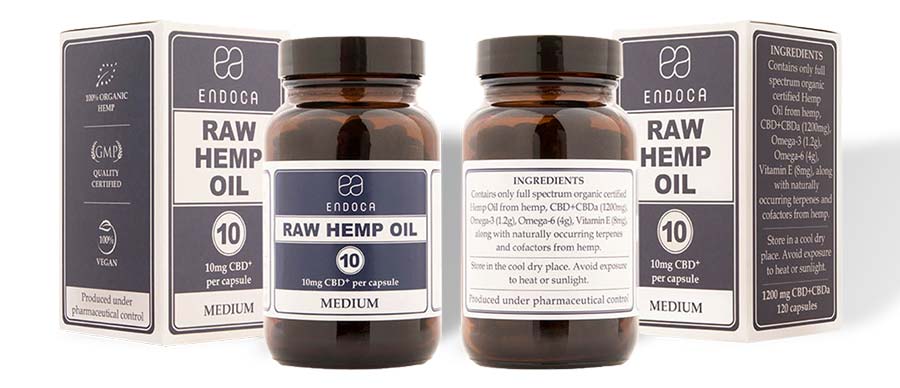 Endoca raw hemp oil capsules contain pure ingredients so that you know everything that is in your BCD capsule. Made from 100% organic hemp, these capsules are kosher, vegan, non-GMO, and gluten-free so that anyone can take them. There are also no added preservatives or artificial colors.
Each capsule comes with 10 mg of CBD, and the bottles come in either 30 or 120 capsule amounts. The Endoca brand is also 100% certified because they control the entire process of making their products from growing the seeds to putting them in stores, so you know exactly what you are getting when you buy their products.
CBD Gel Capsules by CBD Fx

- Visit CBDfx.com

CBD Gel Capsules offer a total dose of 25mg of CBD in each one. The organic, full-spectrum CBD is derived from hemp and made in the United States, though it also includes MCT Oil. One of the biggest appeals of using a capsule is the lack of taste that can be unappealing to consumers, and it also doesn't need to be vaped. The treatment is ideal for consumers that want to get the synergistic effects of using CBD oil and MCT oil together, including the natural terpenes and cannabinoids that exist in the former.
Only requiring one or two capsules a day, a single bottle is available on the official CBDfx website for $59.99.
Spectrum Capsules by Palmetto Harmony

- Visit PalmettoHarmony.com

The spectrum capsules by Palmetto Harmony are meant to be a helpful addition to the user's wellness regimen, as the brand was developed for the purpose soothing the medical condition of the creator's child. Along with the inclusion of CBD, this treatment includes organic sources for antioxidants and omega 3, omega 6, and omega 9 to nourish the rest of the body as well. Consumers can even see the ISO-certified lab test results, which were attained by a third-party lab.
Consumers can purchase the capsules from the Palmetto Harmony website for $89.99.
Populum Hemp Oil Softgel Capsules

- Visit Populum.com

The Populum Hemp Oil Softgel Capsules is made with full-spectrum CBD that comes from hemp grown in the United States. As a result, the product includes the natural cannabinoids, terpenes, and other compounds that are found in hemp plant. This treatment includes neuroprotectants and antioxidants, though it is entirely gluten free and non-GMO. Full lab results are available on this particular product, as well as any other product on the Populum website.
Consumers can choose from either a 450 mg or 750 mg concentration amongst the capsules, starting at $79.00. However, adding a monthly subscription for the purchase will cut down the price by 20%.
CBD Extract Capsules by BioCBD+

- Visit BioCBDPlus.com

The BioCBD+ Total Body Care capsules offer 0% THC, while including full spectrum hemp CBD. Rather than just including the use of CBD in the formula, consumers also get the natural terpenes, curcumin, and magnesium, making this treatment more of a product for total body wellness. All of the active ingredients are maximized with the use of the brand's proprietary CBD and curcumin technology, making it up to ten times more bioavailable than other products on the market today.
Consumers can purchase the capsules from BioCBD+ for $120.00 as a one-time purchase. However, by signing up for a monthly subscription, the cost drops down to $82.00 per bottle per month.
RE Botanicals Hemp CBD Capsules

- Visit REbotanicals.com

The RE Botanicals Hemp CBD Capsules are made with hemp CBD extract that has been USDA certified organic, with the addition of organic virgin coconut oil. All of the remedy is available in a simple capsule, and there are no extracts or natural flavors to take away from the effects. Every capsule contains a 15 mg dose of CBD, though the company proves its potency with the use of third-party lab testing to show the lack of heavy metals and added chemicals. Even the capsule is made from vegan ingredients and contains no gelatin.
Available for $59.99, these CBD capsules can be purchased from the RE Botanicals official website.
GreenRoads CBD Capsules

- Visit GreenRoads.com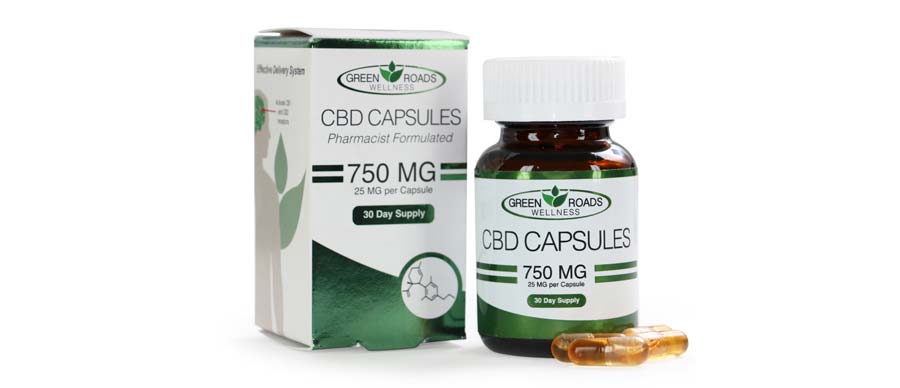 The Green Roads CBD capsules are made from hemp-derived cannabinoid extract that is encapsulated in an easy to swallow package that makes it easy to take in the morning when you don't have a lot of time. The glycerol base keeps the capsule's outer shell from melting in your mouth if you have a hard time taking pills, and each capsule delivers 25 mg of CBD.
Each Green Roads bottle comes with 30 capsules so that you have an entire month's worth of soft gels, and each one has been sent to an independent quality control facility to ensure that consumers are getting the best CBD products possible.
BlueBird Botanicals Hemp CBD Capsules

- Visit BluebirdBotanicals.com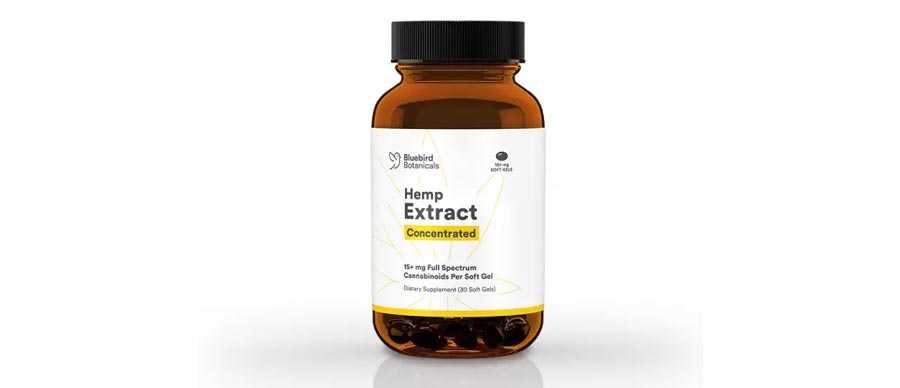 These hemp CBD capsules contain a full-spectrum hemp extract with 5 mg of cannabinoids in each capsule so that you get everything in each pill. This extract is emulsified in organic virgin hemp seed oil and has no additives or artificial sweetener. Because of the use of all-natural ingredients, there may be a slightly bitter taste, but this just means that you are getting the purest and most natural ingredients available.
These capsules are third-party tested for safety so that you can rest assured that you are getting the best product possible. There are two bottle size options that offer 60 capsules or 120 capsules in total so that you can but more at a time if you know that you will be taking these daily.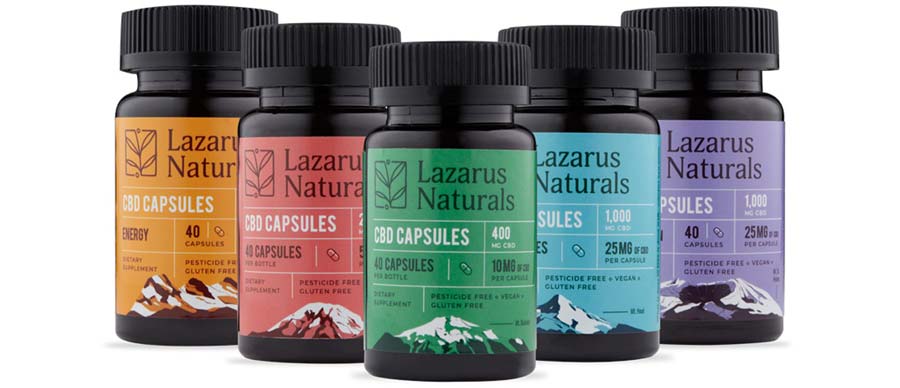 These Lazarus CBD capsules are made from full-spectrum hemp extract and have no artificial sweeteners or additives to make them a natural alternative. These capsules are available in 10, 40, or 100 count bottles so that you have a choice of how long you want your supply to last before purchasing another bottle.
These soft gels come in 10 mg size and are made to be gluten-free and 100% vegan so that anyone, even those with restrictive diets, is able to take these capsules. These slow-release capsules can be taken every day for relief of symptoms and may take up to two hours to take full effect.
MedTerra CBD Gel Capsules

- Visit MedTerra.com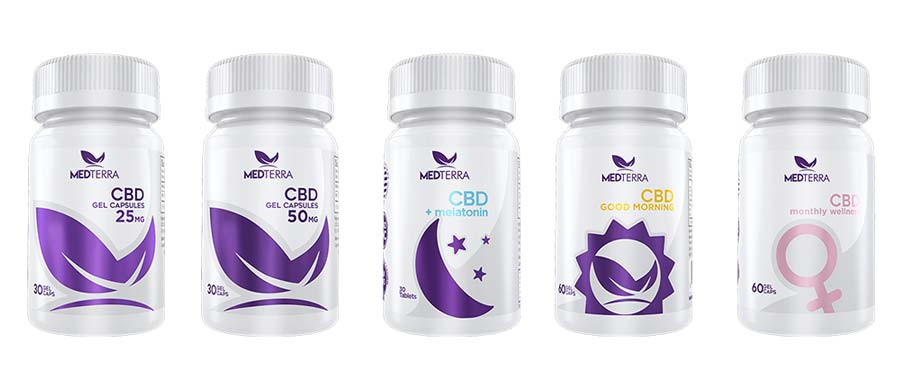 MedTerra's CBD gel capsules are made to take with you when you are on the go so that you can have your CBD wherever you are. Their CBD is suspended in fractionated coconut oil and then encapsulated for easy consumption on the go. These capsules come in two different strength options to accommodate all users. These two options are 25 mg and 50 mg.
These capsules are made from 99.6% pure CBD and go through rigorous lad purity testing before being put in the hands of their consumers so that they get the best quality product possible. They are also non-GMO and made in the US. Each bottle comes with 30 capsules for a whole month's supply.
PlusCBD Oil Soft Gels

- Visit PlusCBDoil.com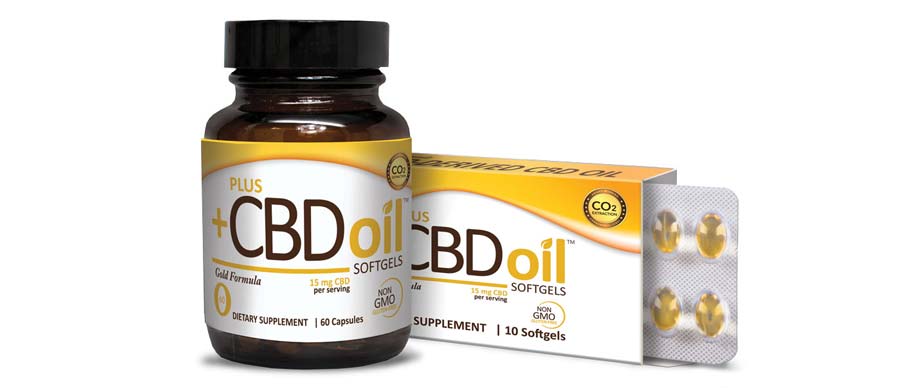 These PlusCBD oil soft gels offer 15 mg of CBD in each capsule made from their Gold formula that is non-GMO and gluten-free. Their capsules are 100% vegetarian and come in 10, 30, or 60 count bottles for a variety of sizes that will need anyone's needs.
The capsule holds full-spectrum hemp oil with extra-virgin olive oil added for better absorption through the body. The soft gel capsules also allow for better absorption that the harder capsules or pills, and the quality and consistency of PlusCBD products are tested multiple times throughout the manufacturing process to ensure that you get the best quality product with the best results.
PureKana CBD Capsules

- Visit PureKana.com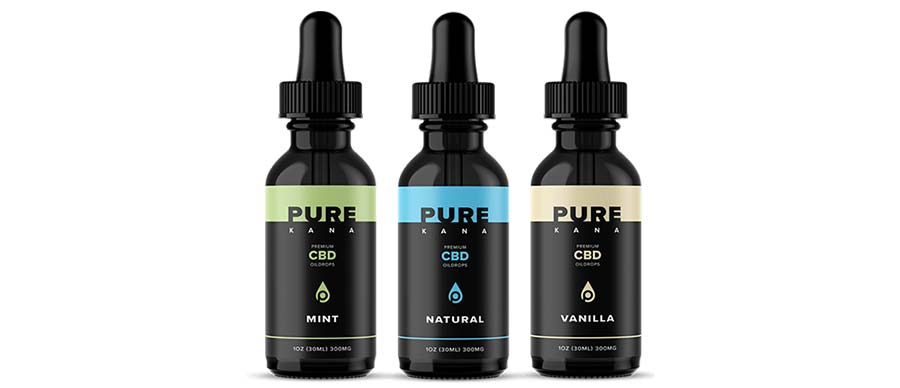 These Pure Kana CBD capsules are non-psychoactive and have less than .02% of THC in them. They are also certified organic, non-GMO, and are made without the use of pesticides, herbicides, solvents, or chemical fertilizers. These pure, all-natural soft gels give you all of the CBD that you want without all the additives and artificial sweeteners.
Each of these capsules comes with 25 mg of CBD in them, and each bottle comes with a count of 30 capsules per bottle. All Pure Kana products are laboratory tested to ensure the potency of the CBD and the quality of the capsule itself. The recommended dose is 1 or 2 capsules a day with a glass of water on an empty stomach.
Premium Jane CBD Capsules

- Visit PremiumJane.com

Made entirely from organic ingredients, the CBD capsules from Premium Jane also include a full-spectrum hemp blend. By law, these types of supplements can have no more than 0.3% trace amounts of THC, though the company states that their remedy comes in at 0.2% THC instead. To get the desired effects, users need to take one or two capsules daily, but without any food in their stomach. Other than the hemp-derived ingredients, the capsules only contain the necessary materials to create their gel base.
These capsules are available on the official Premium Jane website for $75.00.
Hemplucid Soft Gel CBD

- Visit HempLucid.com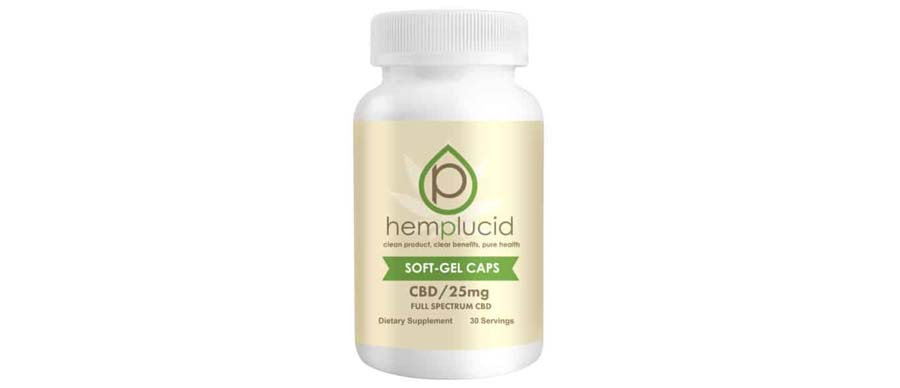 Hemplucid's soft gels are full-spectrum, hemp-derived CBD gel capsules that offer you a convenient way to get your daily dose of CBD. These capsules give off no aftertaste, so even those who don't like the taste of CBD oil can handle taking these soft gels. These soft gels come with 25 mg of CBD in each capsule and 30 servings per bottle.
The Hemplucid formula gives you a subtle but effective result without any psychoactive effects, and it will help manage your symptoms for 6 to 8 hours. It is recommended to take one a day in the morning so that the effects will last you all day.
Infinite CBD Isolate Capsules

- Visit InfiniteCBD.com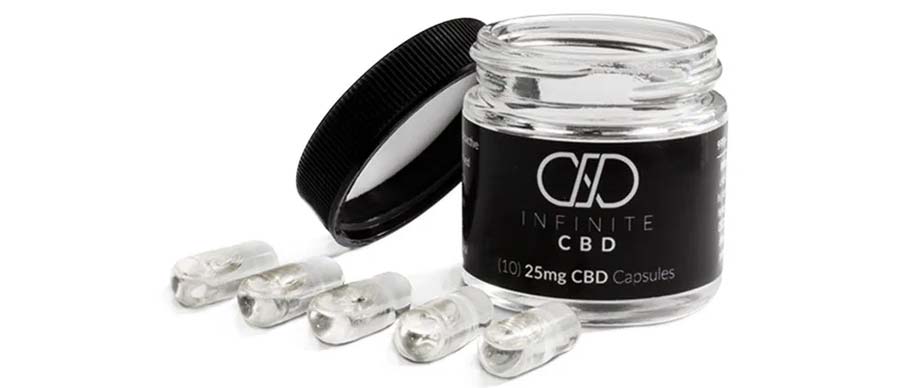 These CBD isolate capsules contain pure CBD isolate that is derived from hemp, and powdered coconut oil so that it is easy for your stomach to digest. Each gel is encased in a soft gelatin capsule that is easily swallowed and softer than other hard shells and pills.
Each capsule comes with options of 10, 25, or 100 mg CBD per capsule, all coming in 30 count bottles. The effect of each of these doses can take anywhere from 30 to 100 minutes to set in, but the long-lasting effects will have a longer duration than other forms of CBD. It is recommended to take one a day, but you have the choice of either morning or night, as it won't keep you up.
CBD Capsule Benefits

With more research being conducted on the health benefits of CBD, there are tons of information about the positive effects that this product can have on people struggling with multiple health issues. With softgels, in particular, there are some unique benefits that not all other forms of CBD have to offer.
All Day Relief
Taking an oral form of CBD is a great way to get fast relief from symptoms because it enters the body quickly and allows for quick release into the system. This provides relief in a small amount of time and gives you the positive effects that you are looking for, and all you need to do is swallow a small capsule.
Unlike some other forms of CBD, like oils and topical solutions, softgels are ingested into the body and are slowly released throughout the day as your body digests the gel capsule. This allows your body to have a steady stream of CBD as you go about your day so that you continually feel relief from your symptoms.
With the mix of fast relief as soon as the product enters your system, and the slow release throughout the entire day, you get the best of both worlds. This allows you to get fast results and keeps you from having to take more later in the day due to the effects of acting fast then wearing off quickly.
Ease of Dosage

With so many ways to take CBD nowadays, there are many forms that are simple and easy. However, one of the easiest ways to take CBD is in a softgel. The outer shell is softer than the harder capsules, so those who aren't great at swallowing pills can still get these down fairly easily.
The softgels differ from pill forms and hard capsules because they are easily digestible and made from soft gelatin that your body easily consumes. The soft outer shell allows your body to get the CBD product quickly and allows for faster absorption into your system.
The softgels are often made from vegetarian soft gelatin, rather than gelatin made from animal by-products, which is easy on your body and makes for a great option for those who adhere to a vegetarian or vegan diet.
Sealed for Bioavailability

CBD softgels are hermetically sealed, which means that they are airtight. Nothing that is outside of the softgel will get inside and disrupt the CBD. This hermetically sealed gel keeps the phytocannabinoids safe from oxygen and light, which could cause a change in the potency of the CBD product and lessen the positive effects.
Softgels are also made to be more bioavailable. The CBD inside these softgels is reduced to very small particles that can be easily absorbed by the digestive system. This allows your body to consume the CBD oil inside the gel quickly, and give lasting relief that is not hard on your body.
Pain Management and Relief

A huge reason why many people use CBD products are to manage pain levels. Those who suffer from chronic pain especially can find the relief that they need from their constant pain with the use of CBD products.
A CBD softgel is a great way to manage pain because of the exact dosage of the product, and the ease of taking it every morning. If you use CBD for pain management, then you will likely use it every day. This makes the softgel form a good choice because they take longer to dissolve into your system completely so that you get a steadier release of relief throughout the entire day without having to take another softgel later in the day.
Anxiety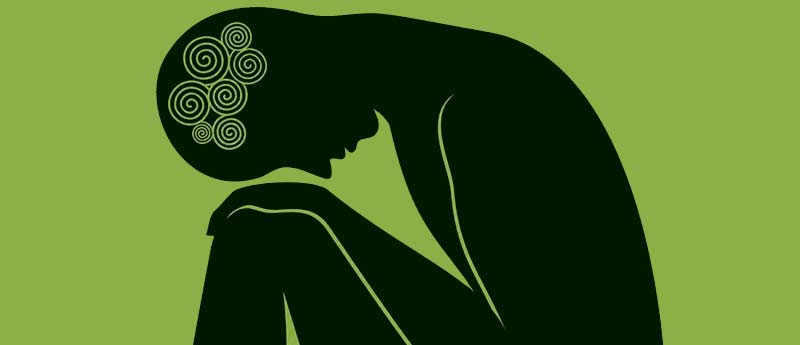 With a growing number of people being diagnosed with some sort of anxiety disorder, there is a need for alternative medicines to treat their symptoms. CBD has been heavily researched for its effects on lessening the symptoms of anxiety.
With the wide use of prescription medications for anxiety, there's a concern over the side effects that could be caused long-term, and there is fear of increases in doses to account for the body's ability to become accustomed to the dosage and need more to do the same job. These issues don't seem to apply to CBD products, although they offer similar relief from symptoms.
Anxiety is a disorder that causes an overreaction to triggers that could result in a panic attack. The symptoms that come with anxiety disorders are long and include:
Increased heart rate
Nausea
Sense of panic or dread
Sweaty palms
Fatigue
Trembling
Heart palpitations
Lack of concentration
Racing thoughts
Hypervigilance
Restlessness
Irritability
These symptoms can happen often and can significantly disrupt your everyday life. Those who suffer from severe symptoms may not be able to keep a job, take proper care of themselves, or be even be among the public. However, these symptoms can be lessened by introducing a CBD product into their health routine.
The way that CBD products can help those with anxiety is not fully understood within the medical community, but it is thought to play a role in altering serotonin levels in the brain, which can affect mental health.
This provides relief from the overactive symptoms and causes those who have many of these listed symptoms to be able to return to their normal functions without having to take a prescription medication that may also come with some serious side effects.
CBD offers much relief, and there is little chance of negative side effects associated with CBD products, which is why CBD softgels could be a great way to lessen anxiety.
Depression

Depression is a mental illness that affects nearly half of the American population and is a mood disorder that can affect how you feel in your everyday life. Depression symptoms can be similar to those of anxiety disorders, but there are some major differences. Depression can cause:
Hopelessness
Social isolation
Pervasive sadness
Excessive sleepiness
Insomnia
Fatigue
Loss of appetite
Lack of concentration
Slowness in activity
Invasive thoughts
Thoughts of suicide
One of the major components of major depression is the improper production of the chemical serotonin in the brain. This chemical is released in lower amounts in patients who have been diagnosed with depression and plays a major role in mood.
Although CBD doesn't raise serotonin levels in the brain, it can have a positive effect on how the brain's chemicals respond to the serotonin that is already in the patient's system. This could give the person relief from many of these symptoms that are listed above.
There is also the added benefit of having fewer side effects than prescription anti-depressant medications. These prescribed medicines can cause sexual dysfunction, insomnia, and agitation, which are not seen in those who are treated with CBD.
Inflammation

It is well known that CBD products have anti-inflammatory effects on the body, so for many that have health issues related to inflammation, they can find relief with CBD products. Chronic inflammation is linked to a number of serious health issues and could be lessened significantly with the use of CBD.
Some of the diseases that medical professionals have found links to are:
Heart disease
Cancer
Diabetes
Alzheimer's
Asthma
Osteoporosis
Depression
These health issues aren't necessarily caused by inflammation, but in patients with these diseases, there is an elevated amount of inflammation, which causes doctors to believe that there is a significant link. CBD affects multiple receptors in your body, and some of the receptors that cause inflammation are ones that CBD affects the most.
CBD can inhibit COX-2, which is an enzyme responsible for producing inflammation-causing prostaglandins that cause inflammation and menstrual cramps. It also helps to protect joints from inflammation by reducing the body's production of tumor necrosis factor (TNFa).
CBD can be a great way to reduce inflammation in many ways and help to improve overall health in those with conditions that are worsened by inflammation in the body. Also, because there are little side effects associated with CBD use, there aren't similar effects like those of prescription medications.
Side Effects
Unlike prescription medications, there are few side effects that are associated with introducing CBD softgels and other products into your health routine. However, this doesn't mean that there are absolutely no side effects.
Some of the most common side effects of CBD are:
Dry mouth
Drowsiness
Fatigue
Diarrhea
Reduced appetite
Interaction with medications
Most of these side effects are well tolerated by those who take CBD softgels or other supplements, but perhaps the most major of the list is the possibility of interaction with other medications. This can be a major issue, especially when it comes to those who take blood thinners.
Because this reaction could end up interacting badly with other medications that you are taking, it is not recommended to start on your own. It is recommended to talk to your doctor before starting a regime with CBD products to ensure that you are safe to take it with your current medications.
Where to Purchase CBD Softgels, Pills and Capsules?
With the growing popularity of CBD products, it is no surprise that these are becoming widely available at multiple locations. Depending on where you live, and what the state laws are, you may be able to find CBD products at the local drug or grocery stores. However, with the wide availability of these products, you need to make sure that you know what you are buying.
So, if you are buying CBD softgels for the first time, it is recommended to go to a specialty shop – like a CBD product store, or an organic marketplace – that will be able to provide you with extra information on the products before buying. 
Choosing a CBD Pill
Deciding on which brand and type of CBD softgel will be best for you can be a major decision, but knowing what dose you will begin with and how often you will take the capsules can narrow down your options and make it easier to make a final decision. 
If you are on the go and want a capsule that you can take on an empty stomach in the morning that will manage your pain throughout your workday, then finding an option that has those qualifications is a good place to start. You will also want to start with a smaller dose and work your way up as you see the effects. 
If you take a small dose for pain management, but don't feel any side effects or relief, then you can get a larger dose and see how that affects you. If you need a higher dose, then increasing the amount a little at a time will show you how much you need, and will allow you the time to notice any side effects, if there are any.
How Effective are CBD Capsules?

There are many ways to incorporate CBD into your health routine, but is taking softgels an effective way to do this? Well, with the many positives that come with taking softgels, it seems like that it is a safe bet to say yes. 
A capsule form is easy to take and doesn't force you to taste the oil or drink a CBD beverage, which could have a taste that some may not like. A softgel is easy to swallow, and it can be taken on an empty stomach at any time of the day. It is also easy to keep on hand because you can purchase bottles that come with large quantities, which would be much harder to do if you were getting CBD in a beverage form.
It also has long-lasting effects that many other forms may not live up to. The softgel takes some time to offer relief, but because it is being dissolved and dispersed into your digestive system, the CBD stays in your system for a longer time and offers you relief from symptoms all day. This may not be true for some other forms, as some oils require multiple doses and drops throughout the day.
Final Word on CBD Softgels and Pills
There it is, a properly-researched list of the top 20 most popular CBD softgels, capsules and pills of 2020. From learning about the benefits, to the different types of oral administration of cannabidiol, these companies and their products offer the best of the best in a crowded industry of questionable brands.