The Rise of CBD MLM Companies and Network Marketing Hemp Products to Watch Out for 2020
CBD, or cannabidiol, is the single fastest growing ingredient in the 2020 supplement industry right now. The hemp-derived cannabis oil took the crown in 2019 as the most bought herbal extract in the health and wellness market. And when the demand rises and trending popularity continues to go higher, multi-level network marketing companies will latch onto this CBD oil craze and offer up an opportunity to 'take part' in the wave of legalized hemp-derived cannabidiol supplementation since the 2018 Farm Bill enactment.
Once President Donald Trump signed the Hemp Farm Bill of 2018 at the beginning of 2019, the US essentially passed the necessary laws to produce and sell CBD products under the 0.3% THC threshold. This federal green light paved the way for hemp-grown CBD to be planted, harvested, distributed, sold and purchased openly in nearly all 50 states in the US.
But, as the often-shady stigma of multi-level marketing would have it, once you mix CBD and MLM together, all kinds of 'here today gone tomorrow' programs and questionable products started to spring up promoting cannabidiol to the highest of heavens as the next big thing as marketers and affiliates look to cash in on the cannabis green rush.
Do CBD Products and Network Marketing Opportunities Mix?
Below is a review of the top 20 most popular CBD MLM companies in 2020 from around the world. There is a list of 32 different cannabis-based network marketing businesses in total, where many of which were started within the last year or two max and look to be fairly fresh or not much activity going on within their company properties, social media accounts or distributors.
The truth is, after sifting through each of the marketed products and branded opportunities sourced below; a word of wisdom to all is do not fall into the trap of believing the hype-up advertising tactics used to promote these MLM companies who most have sought to maximize profit from the market and membership base while not caring for the product quality nor the inflated prices of some products being offered. Any promoter of a CBD MLM is looking to advance in the company's compensation plan and earn rewards by referring others to buy and use CBD-infused products. You need to really love the concept of network marketing ('people helping people they say') and the personal use of CBD supplementation before ever getting involved to begin with, let alone vetting each company and product line independently as well as thoroughly.
The research team here at HealthMJ has already ranked the best CBD oils, gummies and skincare products in 2020 for those who want to look in comparison to the cannabis-centric network marketing company reviews below. Here are the biggest CBD MLM companies in 2020 to research and a few opportunities to watch in the coming years as many industry experts forecast the CBD market to blossom into a $22 billion sector in the next three years.
Most Popular CBD MLM Companies Review: 2020 List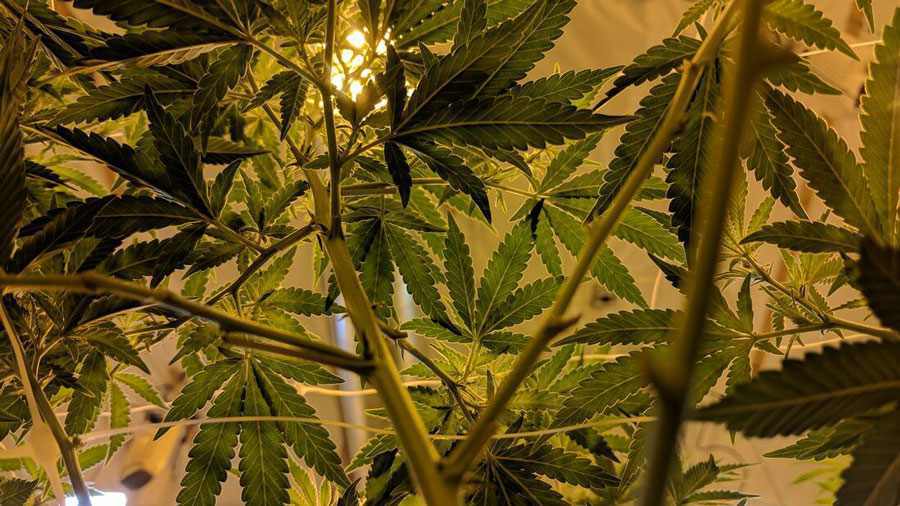 Kannaway

Kannaway provides individuals with the chance to earn, while enjoying the benefits of a selection of CBD products. It offers CBD oil, salves, capsules, and tinctures. The company also provides other products such as vape packs, energy chews, gummies, and Rev!ve Liquid.
In addition to these CBD products, Kannaway also offers essential oils, skin care products, and nutritional powders. Most of these contain some of the bioactive compounds of cannabis.
The company offers two versions of CBD oils at different prices. The Premium Hemp Oil Capsule retails at $113.99, while the Pure CBD Capsules come in at $107.99. When bought wholesale, these products cost $93.99 and $88.99, respectively.
The products that Kannaway provides uses low heat CO2 extraction methods. They also feature independent testing to guarantee quality and safety. There is no questioning the quality of the CBD products that the Kannaway company offers, however their price can be a major drawback for consumers.
People can sign up with Kannaway as Brand Ambassadors. This costs $58.98 every year. They can purchase and resell the various Kannaway products. They can also allow customers to buy these products through a website that Brand Ambassadors replicate. Kannaway provides a fixed commission rate of 30 percent of volume sales.
The company's compensation plan focuses more on the growing of a sales team. This can get complicated, however. The earnings of Brand Ambassadors depend on the program that a particular customer is in. How Brand Ambassadors get the income depends on whether or not the customer is within the first 30 days of product use.
Kannaway's team aspect adheres to a unilevel plan, complete with compression. Recruits get included in the team who recruited them. The volume sales that an inactive distributor generates will go to the next level in the hierarchy.
Brand Ambassadors can go through 12 ranks. Each of these ranks has its own specific requirements. There are perks that go with each rank, too. Unfortunately, most of these bonuses are tied to those in higher ranks.
One advantage of Kannaway is its popularity. However, the prices of their products can make it quite challenging to sell. The compensation plan can also be complicated and confusing. One has to dedicate a good amount of time to understand the whole program. This can have a negative effect on one's ability to optimize his income potential.
Hempworx / My Daily Choice

My Daily Choice offers two broad categories of products. One of them features CBD oil. The other is the Spray product line. These contain different ingredients to give consumers a variety of benefits. The company categorizes its Spray formulations into 6. These include Sleep, Brain, Trim365, Peak, Boost, and Shield.
The formulation of the Spray products is the same like any other multivitamin in the market. The only difference is the route of administration. While conventional multivitamins come in pill or capsule form, the products of My Daily Choice come in spray formulation. The company says that this unique delivery system can enhance the absorption of the ingredients. Unfortunately, the evidence for such claims are shaky.
The company sources its CBD products from HempWorx. This is a popular brand of CBD. My Daily Choice carries some of HempWorx's bestselling products. These include CBD-infused skin care items and CBD oil tinctures. The tincture formulation comes in both isolate and full spectrum. In addition to these CBD products, My Daily Choice also offers other CBD-containing items. These come in the form of keto creamers, bath bombs, pet care products, and coffee creamers.
My Daily Choice adheres to a simple yet effective model of earning commissions. Beginning members have the chance to earn 25 percent commission. This tops out at 50 percent as one reaches the highest rank.
It is important to understand that My Daily Choice bases its commissions on the products' business volume or BV. Like companies that base their commissions on commissionable value, the actual commission is lower than the dollar value of the products.
The team aspect of My Daily Choice is somewhat similar to that of HB Naturals. One has to have two downlines or teams. They both have to perform well to achieve a minimum BV of 300. When both teams hit their BV objectives, one is entitled to a share of the sales generated by the downline with a lower BV. The share can be as low as 8 percent or as high as 20 percent.
The percentage of share that one gets from the sales performance of the team is dependent on the individual's rank. The higher the rank, the greater is the percentage of share. Unfortunately, progressing through the different ranks is not easy. There are strict requirements that one has to fulfill before he can advance to the next rank.
At the start, all teams should achieve a minimum BV of 40 per month. With time, the minimum requirement can increase to a business volume of 90. This already includes personal purchases and sales.
My Daily Choice has a good reputation in the CBD industry. Its partnership with HempWorx also makes it very appealing. They also carry a good product lineup. The only issue is the low starting commission rate.
CTFO CBD

CTFO CBD encourages people to join its network by offering free membership. The company carries CBD oil and other related products at low prices. These include oils, vapes, sprays, and edible CBD products. They also provide organic cannabidiol products for hair growth, skin care, pain management, and pet care.
While the company provides CBD products that one can find in other companies, its CBD oil sprays are quite different. These contain other ingredients aside from hemp extract. These help to provide the desired benefits of the products. Examples of these ingredients include green tea extract, coconut oil, and caffeine.
CTFO CBD claims that its CBD products contain hemp oil that is 10 times purer than other brands. It attempts to support the claim with scientific tests. However, there are discrepancies in the bar charts in the scientific report. It is not known whether the 10x Pure hemp oil will provide recognizable benefits to consumers that ordinary CBD cannot provide.
The company guarantees that all of its products are of the highest possible quality. It relies on farmers that grow organic hemp in the US. The hemp oil extract also undergoes third party testing. CTFO CBD publishes the results of these tests on its website.
Interested parties can sell CTFO CBD products as one of the company's distributors. They can do this via a replicated website. For more adventurous individuals, they can also purchase the products from CTFO CBD and then resell them. Selling through CTFO CBD earns individuals a fixed 20 percent commission.
Selling the CBD products yourself generates two sources of earnings. One is the difference between the product's wholesale price and its retail price. On top of this, sellers also get 20 percent commission from Customer Volume. This method allows in-person selling to be more profitable than selling online.
The company also follows a unilevel approach to team building. Individuals can earn up to 4 percent from each level of their members. The higher you are in the hierarchy, the more levels there are in the team. This allows for the generation of more shares from the team's earnings.
Recruiting members to the team can be difficult, however. CTFO CBD's system requires a minimum purchase of $47.47 every month. An alternative requirement is to have at least 10 associates in one's downline or 10 qualified customers. Many CTFO CBD associates end up purchasing the products themselves. This can reduce their income potential.
CTFO CBD enjoys a good reputation because of its high quality and inexpensive product line. However, its compensation plan can be prohibitive.
Young Living Nature's Ultra CBD

Nature's Ultra was recently purchased by global essential oils leader Young Living Oils in July 2019, though it presently controls 1,500 acres of hemp farms, all located in Colorado. Despite the purchase, the company will continue to offer CBD products to the industry in accordance with federal law. With the acquisition by Young Living, the company also reaps the benefits of being led by an industry innovator to expose their name to a broader group of consumers.
When it comes to farming, every product from the company comes from organic sources, and they became one of the first hemp farms to have organic handler's certification from the USDA. Nature's Ultra handles every aspect of their hemp's growth, from planting the seed to offering products to consumers directly. During their extraction process, the company focuses on an immense amount of testing, giving consumers the purist form of CBD possible and 0% THC.
To help consumers understand CBD and the way that they can use it for their own wellness, the company offers a Concierge FAQ section that explains what consumers can expect. However, for consumers that have a little clearer idea of what they are looking for, there's an educational section that includes videos and other content to explain CBD and its use.
Their official website is https://naturesultra.com/ to learn more about Nature's Ultra and their "Smart Spectrum CBD." To keep up with the latest developments, consumers can also check out their blog posts at https://naturesultra.com/blogs/posts.
Vasayo CBD One
CBD Oil from Vasayo is advertised as a product that surpasses the performance of other remedies, as the creators state that these other products "don't work as well" as it. The patented formula is available as an oil and as a CBD cream, using liposomal technology to help the body easily absorb it to get the desired effects. When it comes to choosing a product, CBD One delivers increased bioavailability that gas station formulas just don't offer.
The oil version of CBD One only required a daily dose of two half-full droppers twice and is mostly meant to be a consistent regimen. By taking the oil daily, the company states that the user could improve their immunity, promote cardiovascular health, improve relaxation and focus, and manage their typical discomfort. The product, like others from Vasayo, targets the endocannabinoid system to keep the balance in the body.
The CBD One Cream is designed for intermittent use, allowing consumers to apply it directly to any sore or painful area of the body whenever needed to get the desired relief. To purchase these products, consumers need to become a registered customer of Vasayo. Consumers can purchase these products as single items or as part of a multi-pack to get a discount.
To purchase these products or learn more information, visit https://lipocbdoil.com/vasayo-cbd-one.
Isodiol

Isodiol is another company on this list with a Canada-based headquarters, but this one is found in Vancouver. Also offering a branch office in the United States, the primary function of this company is to manufacture, market, and distribute products in the US, Mexico, Canada, and the UK. Their formulas are based on hemp and hemp extracts, collaborating with other brands for broad hemp harvesting. The harvested hemp is then processed to create pure CBD extract for worldwide distribution.
This hemp-focused company has over two decades of experience, supplying hemp derivatives for the cosmetic industry, the nutraceutical industry, and the pharmaceutical industry. It also uses the hemp plant (along with nanotechnology) to offer cannabinoid crystalline isolates, allowing them to develop consumable products and formulas for skincare treatments. Consumers can shop on the website to learn about the many products available through Isodiol, which includes drinks, topical remedies, tinctures, skincare, and even coffee.
While much of its work focuses on bringing necessary ingredients to other companies, the brand is also a manufacturer and distributor of their own hemp oils and nicotine e-liquids. Still, it is worth noting that the majority of the customers that work with Isodiol are specialty markets, health food stores, spas, and cannabis dispensaries, even though they do directly sell to some consumers.
All of the CBD produced by Isodiol come from hemp farms. At these farms, the hemp plant is grown in accordance with organic regulations, which means it contains no chemicals meant for protection from insects and other pests, and it has no GMO.
Their official website is https://isodiol.com/ or send an email to Support@Isodiol.com to learn more about Isodiol and the products that they offer for distribution and sale. By visiting the official website for Isodiol, consumers can explore other brands that offer their formulations, which include RapidCBD, Pot-O-Coffee, IsoDerm, and CannaCeuticals, to name a few.
Zilis

Zilis carries a small product range to offer its customers and aspiring members. There are only three items in the company's product line. These include full spectrum CBD oil, topical CBD items, and Ultra Boosters.
The full spectrum CBD oils come in natural, lemon, and berry flavors. Each formulation features 16.67 mg of CBD for every milligram of the oil. The company claims that its cannabidiol products have a superior formulation. They also ensure maximum bioavailability. Unfortunately, the company falls short in providing evidence to support the claim that their CBD oils are better than the competition.
In addition to this, Zilis does not offer proof of product quality. There are no Certificates of Analysis on the company's website.
The topical CBD formulation of Zilis comes in two sizes. Both contain full spectrum hemp extract and a blend of essential oils.
The Ultra Boosters of Zilis are liquid supplements. These products do not contain hemp extracts. The company says that Ultra Boosters can promote overall health and wellness. It does not offer any evidence to support its claim, however.
According to Zilis, members can earn up to 100 percent in retail commissions. Unfortunately, the company offers very little explanation as to how the system works. It also does not provide enough details as to the exact amount of money that members can earn.
Like most network marketing companies, Zilis adheres to a binary model. One has to have two downlines. This allows an individual to earn as much as 20 percent from the sales generated by the downline with a lower output.
Earning from downlines has a very strict requirement. Members have to get 50 PV autoship to qualify. If one does not have 50 PV, then one can purchase or sell Zilis products equivalent to 75 PV. If one wants to accelerate the binary commissions, Zilis recommends hitting double the required PVs for either autoship or personal sales and purchases.
The company also offers bonuses. Members are entitled to a Fast Start Bonus for every recruit who buys a product pack. It is important that the recruit buys a Zilis product pack for the member to recieve the bonus. This can range from $20 to $130.
Zilis follows a generic compensation plan. The company also provides products that look interesting. However, they do not possess a competitive advantage that will make people flock to the company.
5Linx

Of all the network marketing companies aiming to take a piece of the CBD pie, 5Linx has got to be one of the most unique. This company offers the most diverse product lines in this list. Not only does the company provide products, it also offers television and energy services. Its wide range of products and services gives 5Linx the ability to cover as many markets as possible.
5Linx offers a number of CBD products in its lineup, called Oxzgen. These include CBD tinctures, moisturizers, painkillers, nutrition sprays, and coffee, among others. The company also provides Certificates of Analysis on its website for all CBD products. Unfortunately, there is very little information as to the source of its hemp. This might lead some people to think that 5Linx's CBD products are inferior in quality when compared to other brands.
The commission scheme of 5Linx is a bit confusing. Each product sold merits a 25 percent commission to the one who sold it. However, distributors only get 10 to 20 percent. The remaining 80 to 90 percent goes to individuals in higher ranks.
The system puts more emphasis on the production of the team, instead of on individual output. One can make more money by building his or her downline than selling the products himself or herself. The company also follows a unilevel plan. As one progresses through the ranks, the earnings also increase. Unfortunately, the requirements also increase with each advance in rank. The requirements for additional benefits can also get complicated as you move up the ladder.
It is interesting to note that 5Linx allows its distributors to sell to businesses. While this may seem appealing, it does not look all that good in the real setting.
5Linx offers one of the most diverse products in this list of network marketing companies aiming to make good use of the growing popularity of CBD. However, its strength can also be its Achilles heel. Also, the company has been on the receiving end of negative publicity due to management issues. A tarnished reputation can make selling its products quite difficult.
Trevo

Trevo is one of the network marketing companies that aspires to take full advantage of the popularity of CBD. It offers three products to consumers. However, only one of these contains hemp oil. Trevo markets the other two products as a male supplement and a wellness supplement.
Trevo calls its CBD product as Sync. It features 500 mg of hemp oil with full spectrum of bioactivity. The company says that it uses only organic hemp extracts in the production of Sync. What is unusual in the CBD product of Trevo is that it does not come in a natural flavor. Other brands always have this flavor in their lineup. What Trevo provides, however, is a choice of either vanilla or orange.
The company's website contains Certificates of Analysis, together with the results of independent laboratory testing. It also provides proof of compliance with existing hemp laws and regulations. However, the lab testing results are somewhat limited compared to those provided by other companies.
The other two products of Trevo include the RP3 and the Trevo. The former is a supplement intended to improve prostate health and sexual function in men. Trevo, on the other hand, is a nutritional supplement in a fruit drink formulation.
Trevo offers distributors 25 percent commission on all products that they are able to sell either online or in person. The company also has an Elite Customer program. Its aim is to increase its base of customers by offering them bigger discounts. Distributors who sell to Elite Customers will only get a 20 percent commission from their sales. The good news is that Elite Customers have regular subscriptions. This translates to a steady flow of commission for the distributor.
There is one thing that is unique to Trevo: its team commissions. Unlike other companies that utilize either the binary or the unilevel model, Trevo adheres to a Single Line Matrix. The system categorizes people according to their period of enrollment. It does not base the classification on the distributors who recruited or enrolled the person.
The Single Line Matrix allows individuals to earn from people who they did not recruit. This can help ease the pressure of recruiting. However, it does take away the chance to influence the team member to perform in a manner that you want.
Trevo bases its commissions on generated sales and not on one's rank in the system.
The company's limited product line makes it quite difficult to sell in an already-competitive CBD market. There are no differentiating points to sell, either. The flat commission rate of 25 percent is also lower than industry standards.
CBD BioCare

CBD BioCare offers a range of high-quality CBD oil and CBD oil-infused beauty products. They include gummies, capsules, and tinctures. The company also offers consumers CBD products for the management of pain, skin care, and pet care. Their skin care product line features 2 categories with 7 products combined.
The company's CBD oil products are a bit more expensive than what you can get from manufacturers. It has a consumer rating of 4.9/5 based on customer reviews. However, these reviews are on the company's website. The chances of the reviews being biased are high.
CBD BioCare emphasizes quality in all of its products and processes. It assures the public that its products feature organic hemp. These also underwent third-party lab testing. The manufacturing facility is also FDA-registered.
It also provides details about the laboratory testing of the products, including information on its supply. There are certificates of analysis to help prove the company's claim to providing only high-quality products. It also includes the outcomes of the various tests conducted.
CBD BioCare adheres to a simplified version of MLM. On one hand, it calls its members as affiliates. On the other hand, they are also sales representatives.
The company has a three-rank compensation plan based on sales generated. The lowest rank is the Sales Representative, allowing members to earn between 20 and 25 percent of sales commission. The second rank is the Sales Manager. Individuals at this rank can earn between 30 and 35 percent commission. The last rank is the CBD CEO, capable of earning up to 40% commission.
There are no fees, quotas, or minimum sales. However, one has to achieve a total sales of at least $5,000 to avail of the 30% commission or $25,000 for the 40% commission. CBD BioCare provides tools for its members, like landing pages and a dashboard. It also offers coupons for members to give to visitors.
The company also allows members to recruit sub-reps. Its members can earn 10 percent of the sales that their recruits are able to generate. There is no detailed explanation as to how one can build and grow a sales team, however.
It is free to join CBD BioCare. However, one has to pay extra if you want to access all the tools. These 'extras' come in packages worth $349, $199, and $99. Members get a 5% discount code they can provide to their customers. They also get a landing page. The $199 and $349 packages also come with several CBD products. There is also an annual fee of $49.99 to continue enjoying the benefits of a landing page.
CBD BioCare is a good choice for individuals who are more interested in selling CBD products. It is free to join, giving one the opportunity to earn. The $99 initial fee and $49.99 annual fees may not be too tempting for some people. It is best to skip the landing page and promote the products yourself.
Nutritional High

Nutritional High has a headquarters in Toronto, Canada, but it interestingly launched in the same year that recreational marijuana was legalized in Colorado – 2014. All of the products developed by this brand are specifically for the United States, but it develops, manufactures, and distributes the product line from the Toronto headquarters.
Four years ago, Nutritional High launched a flagship brand called FLI, providing the public with edible cannabis-based products. All of the formulas available from Nutritional High are designed to be used recreational, medical, and nutritional use. Developed with the use of cold-extraction methods (among other scientific processes), some of the products available from the FLI line include cocoa-based confectionary truffles, chocolate bars, gummies, and more. The concentrates available through the FLI product line offer gelatin capsules, vape pen cartridges, and shatter, which are mostly available in dispensaries located in Colorado. Cannabis oil – The Clear – is often available to other manufacturers to get the quality that Nutritional High offers, and it is produced at the Pueblo facility.
Presently, the company has two production facilities – one in Pueblo, Colorado and one in Sacramento, California. To simulate the sales, distribution, and production with the brand, the company operates with a vertical integration model. In the future, the company is hoping to eventually reach other consumers in the market through their subsidiaries in Oregon, Colorado, and California. In California, the wholly-owned distributor of Nutritional High – Calyx – distributes all of the products.
Their official website is Visit https://www.nutritionalhigh.com/ or call 1-888-262-4645 to learn more about what Nutritional High offers.
Dose of Nature

Dose of Nature creates a refined and purified version of hemp past that comes from plants that are located outside of the United States, allowing the company to create a highly concentrated and incredibly potent oil. The Orem-based company offers these products for medicinal uses, helping customers to fight back against life-threatening conditions and other health issues.
Every product available from Dose of Nature is made to be water soluble since the launch of a CBD products line in 2014, which also included a line of nano CBD products. Furthermore, with this solubility, products can be absorbed quickly into the body for the effectiveness consumers crave but with a much lower dose than they may ordinarily need. All of the options from Dose of Nature center around sustainability, while still turning a profit.
One of the interesting qualities about Dose of Nature is their ability to create unique and interesting formulas. The brand pays attention to the classic uses of CBD, like in vapes, oils, and topical treatments. However, instead of leaving the products as they are, consumers will end up finding options like Hemp CBD Roast Beef Extract and "freestyle" medicated vapes.
To create their products, Dose of Nature highlights the importance of using liposome technology. While this technology is often used in skincare products to help the body absorb the fats and oils in topical products, the delivery of CBD with this method is employed for the nano CBD products. The modified use of this technology is referred to by Dose of Nature as BioPulse technology.
Their official website is https://doseofnature.com/ or call 801-607-5096 to learn more about Dose of Nature and their products.
Prime My Body

Prime My Body is a new company that specializes in health and wellness products. With the ever-growing CBD market, it also aims to take a piece of the pie. The company offers several product lines, including pet products, skin care items, and hydration solutions, among others.
There are two products in the company's CBD line. These include Receipt and NOX. Receipt comes with a broad spectrum hemp extract that Prime My Body manufactures using sonicated nano technology. The company provides an explanation as to how the technology works. Unfortunately, it does not offer any empirical evidence to support the benefits of the technology. Prime My Body also does not offer Certificates of Analysis or lab testing results for its CBD products.
NOX contains nitric oxide and full spectrum CBD oil. Prime My Body markets it as a skin care product. Since NOX does not have enough competition, this is a product that is worth selling.
Like most network marketing companies, distributors get discounts for their product purchases. They buy products at wholesale prices, while selling them at retail prices. For example, the wholesale price of its hemp oil is $119. When sold at retail, the price is $149. The $30 difference serves as the profit for the distributor.
While the scheme looks enticing, the commission rate is one of the lowest in the industry. The company does not provide ways to increase the level of the base commission. There are bonuses, however, for the initial orders by certain recruits and customers that the company classifies as 'preferred'. Even with these bonuses, the commission scheme of Prime My Body still lags behind other companies.
The company also adheres to a binary model of team building. Each distributor builds two downlines that will generate sales to accumulate Reward Points. Hitting the target Reward Points creates a new cycle for the team. The distributor also earns income from the production of his downline.
Prime My Body also offers a number of bonuses as well as the opportunity to earn Residual Rewards. Earnings increase as one moves up the rank.
Prime My Body should be a wonderful company to join. Unfortunately, its limited CBD product line and mediocre compensation make it less appealing to aspiring CBD distributors.
Morinda

Morinda focuses on products made from Tahitian noni fruit. It promotes and markets the fruit as a superfood. The company offers three CBD oil products. These are 'Nhanced CBD Roll-On Gel, 'Nhanced CBD Body Cream, and 'Nhanced CBD Oil. The oil formulation contains 500 mg of cannabidiol.
The company does not provide information about the source of its hemp extracts. There is also no evidence of laboratory testing or any Certificates of Analysis. Nobody knows why Morinda calls its CBD products "'Nhanced". The products also do not contain any of the bioactive compounds of the Tahitian noni fruit.
Morinda encourages its distributors to enroll as many people as customers as possible. Distributors can earn 20 percent commission for every product that a customer buys. Customers that get enrolled through distributors also get a discount on their product purchases.
The model of commission eliminates the need to purchase and resell the product. The system also allows distributors to earn from their customers for up to 5 levels or generations. This will only occur if one's customers will also recruit other people to become Morinda customers.
The company follows a unilevel model of team building. As one moves up the rank, the chance to earn more also increases. Morinda offers individuals the chance to earn from their downline for up to 8 levels.
Another feature that makes Morinda quite attractive to distributors is that its residual commission increases towards the bottom of the pyramid. This setup is ideal for individuals who can grow large teams. The lower levels have more members, allowing the distributor to earn more residual commission.
While the system is great for seasoned distributors, it is cruel against beginners. Level 1 members only get to earn a measly 1 percent in residual commission. This is the main drawback in the Morinda system, since very few people ever get past Level 1.
Morinda is a good company if one bases his assumptions only on the company's focus on Tahitian noni fruit. For those who wish to sell CBD products, Morinda offers a very limited product line. They are very common, too. Plus, there is the question of quality and safety of the products.
Reliv

Reliv is a network marketing company that provides good commission rates to its associates. It provides three core product categories. These include RLV Hemp Extracts, Targeted Solutions, and Core Nutrition. The company also offers a Fit3 Program. This is a workout program and nutrition guide that goes with some of the company's CBD products.
Some question the company's marketing strategy. They point out that some of the hemp products do not jive with the other products that the company offers. This leads some people to believe that Reliv is only marketing these products to cash in on the growing popularity of CBD.
Reliv provides a few hemp products, including isolates, balm, and tincture. The isolates contain pure CBD, while the tincture and balm contain both CBD and other cannabinoids. The company offers only products that contain organic hemp. It also provides a Certificate of Analysis and the results of independent lab tests.
Reliv offers the CBD products at wholesale prices to its Master Affiliates. They can purchase a 500 mg bottle for only $48, instead of the retail price of $80. The same is true for the 750 mg formulation. Master Affiliates can buy this for $60 and sell them for $100.
The company implements one of the most attractive compensation in the CBD industry. One can earn anywhere between 20 and 40 percent commission. This combines own sales and team sales. One has to achieve 1,500 volume points to enjoy a 30 percent commission. If one wants to obtain a 40 percent commission, then one has to generate at least 5,000 volume points.
Unfortunately, Reliv does not provide information as to how volume levels translate into sales in dollars. It is also unusual for the company to make permanent its Reliv ranks, except that of a Master Affiliate. One has to earn every year to retain his or her rank as a Master Affiliate. All other ranks only need to be achieved once.
Unlike other platforms, Reliv affiliates have to buy CBD products from those with higher ranking. Higher-ranked affiliates enjoy greater discounts than lower-ranked affiliates. The company does offer a generous percentage from one's downline. However, it is important that the team has at least one member who is already a Master Affiliate.
Reliv provides the opportunity to increase one's commission rate based on sales alone. If one relies on the sales of the team, then it can add to one's income potential. The only downside is that Reliv does not have an extensive CBD oil product line.
First Fitness Nutrition

First Fitness Nutrition is a company that offers a wide range of nutrition and health products. It provides different categories of items. The company has products for overall wellness, weight loss, herbal cleansing, skin and body care, and sports nutrition. The latest offering includes hemp oil rich in high-quality cannabidiol.
First Fitness Nutrition features organic and pure hemp oil. The hemp-derived product contains a minimum of 750 mg of cannabidiol. While this may look appealing at first, one has to recognize that all CBD companies can lay claim to having the purest hemp extracts made from organic hemp. The 750 mg formulation of First Fitness Nutrition is also a very common formulation.
This can make promoting, marketing, and selling the products of the company very challenging. There is no selling point that can differentiate First Fitness Nutrition from the competition. To make matters worse, the company only carries a single CBD product. It only offers CBD oil in 30 mL bottles. This costs $99. If one gets a case of 12, the price would be $1,199.
Commission-wise, First Fitness Nutrition offers three packages for potential members. Each package comes with its own set of benefits in the form of product discounts. The company calls these packages as the Enrollment Paks. Before one can avail of these Enrollment Paks, however, he or she must first become a member of First Fitness Nutrition. Initial membership costs $29.
Right after enrollment, new members can secure one of three Enrollment Paks. The Business Pak costs $279 with a 25 percent discount on product purchases. The Executive Pak provides a 30 percent discount for a fee of $549. The Director Pak costs $1,495. This provides members with a 40 percent discount. One can also obtain the discounts by achieving sales targets.
The company adheres to a purchase-first business model. One has to buy products at a lower price and then resell them at a higher price. This gives the company a 20 to 40 percent profit from each person who signs up with them.
First Fitness Nutrition members can make use of the company's replicated website. Even with an online platform, the company encourages its members to perform in-person sales.
One can also earn from his or her downlines. The company observes both unilevel and binary models. One can focus on increasing his or her rank or hitting the sales targets of the team.
The mere fact that First Fitness Nutrition only has a single CBD product makes it an unlikely choice for distributors. Both its business model and commission program are also very generic.
Bocannaco

The company focuses only on CBD oil products that feature the advanced nano emulsion technology. They capitalize on the strengths of their exquisite products. The company positions its products as offering more health benefits.
What is surprising is that Bocannaco does not talk about CBD oil or hemp very much. The company's marketing activities focus more on active driven terpenes. Bocannaco offers 5 different products. These include a gel, a face mask, a hydration stick, and two formulations of CBD oil. The CBD oil products come in 1000 mg and 1500 mg formulations. The first three products also contain CBD. Unfortunately, it is not clear how much CBD oil is present in these items. Bocannaco seems to be more focused on marketing what is trending in the market.
There are a limited number of reviews about the products of Bocannaco. This is because the company is relatively new. Unlike other CBD companies, Bocannaco does not provide Certificates of Analysis as proof of the quality of its products.
The company uses nano emulsion technology to help improve the bioavailability of the active ingredients. Bocannaco provides some information as to how the technology works. However, it does not offer any proof of the technology's overall benefit to the manufacture of CBD products.
Bocannaco has one of the industry's most basic commission schemes. One can earn a fixed commission rate of 15 percent, based on sales. The good news is that there is no need to purchase the company's products and resell them. One can earn commissions selling Bocannaco products via a replicated website.
While its commission rate is mediocre at best, Bocannaco's team aspect is laudable. One can earn from downlines up to the seventh level. The most significant here is the direct recruits or the first level downline. One can earn up to 10 percent from these individuals.
What is unusual about Bocannaco's program is that there are no ranks. The number of levels one can earn from is dependent on the number of sales that one can generate. The company is quite generous in this aspect. One only needs to sell 5 products to get the benefit of earning from 7 levels of downlines.
The company also offers a payout for the first sale of new recruits. This can range between $3 and $20.
Because Bocannaco is a relatively new company, competition among distributors is not that fierce. Unfortunately, the products that the company offer are not as appealing as other brands.
HB Naturals

This is a network marketing company that offers a wide range of products, including CBD oil. Their focus is on high-quality nutrient-rich products. These include herbal preparations, essential oils, supplements, superfoods, pet care products, and personal care items.
The company utilizes advanced extraction methods in the processing of their raw ingredients. This helps retain the beneficial properties of their ingredients. When it comes to their hemp products, HB Naturals utilizes the whole hemp plant. This gives their CBD products a wider range of bioactive compounds, including cannabinoids, omega fatty acids, and terpenes.
HB Naturals observes a different approach to the selection of hemp oil products. They provide cannabidiol products in varying levels of quality and price. They also come in different flavors. The company offers samples for people to try. It is also HB Naturals' way to get people to learn more and become passionate about their products.
The company offers distributors 50 percent of the commissionable volume for products they sell online. One has to take note that commissionable volume is different from a product's actual price in dollars. In the case of HB Naturals, a product that costs $149.95 has a commissionable value of 100. The commission for this product is $50, which is 50% of the CV 100. When you compute this based on the actual price of the product, the result is only 33%.
HB Naturals implements a binary model in its team aspect. Each team has two downlines or 'legs'. Each leg should hit 200 CV. However, the percentage of one's share will be based on the sales of the leg with the lower CV. Monthly sales can help dictate the share percentage that one can get. This can be as low as 1% or as high as 8%. One has to motivate both legs to perform well. This is in addition to the distributor's own sales efforts.
There are additional bonuses. These include the Binary Match Commissions and the Fast Start Bonus. There are also extras for advancing through the ranks. These extras can be good ways to increase one's income potential. However, the requirements may be a lot more difficult to comply with.
HB Naturals is a good choice for those who want to stick to marketing and selling CBD products. Its binary compensation plan can be very complicated, especially to individuals who are new to the industry.
CILI By Design

CILI By Design focuses on the oral consumption of CBD for its variety of different uses. Consumers presently have the choice of five different formulas, four of which are fast-acting sublingual sprays. The sprays include Boost (for energy), Sleep (to rest), Serenity (to relax), and Relief (for pain), while Swish is the only liquid without a spray, meant for general wellness. Swish is meant to be part of a daily regimen, taking two teaspoonfuls daily, but the sprays can be used intermittently and on an as-needed basis. Plus, the sprays all include a plethora of other ingredients to amplify their advertised effects.
Along with the products offered, CILI By Design helps to inform consumers about what CBD oil actually is, calling themselves "the Change-Makers," due to their approach to creating designer products. The company employs "Aquaceutical technology," which is a process exclusive to CILI By Design that helps the CBD and other nutrients in the formulas to easily penetrate the cells in the body. With smaller particles, the formulas are easier to absorb for the full effect with less waiting. The technology involves a 7-step process that makes the formulas more compatible with the body through reverse osmosis, filtering, and distillation.
The name CILI is Balinese, allowing the company to balance out the effects to promote prosperity, good fortune, beauty, and overall health. The founder has decades of experience in sales and management, though his goal with this brand is primarily to help consumers to reach their health goals efficiently and safely.
Their official website is https://cilibydesign.com/ to learn more about what CILI By Design or speak with the customer service by calling +442037462181.
NewYou PRO

NEWYOU focuses on bringing consumers products from their Canna-Active line with a multi-level compensation plan. Co-founders Ray Grimm Jr. and Daran Grimm put the company together, but they are both successful entrepreneurs in their own way. While Daran is the best selling author of a book called "Become Your Own Leading Lady," Ray has been a necessary component in the development of three multi-million-dollar nutritional companies and has quite a reputation in the MLM community.
At NEWYOU, consumers will find a variety of products with CBD, including the classic CBD oil drops (available for humans and for pets) and more innovative options like their energy drink and their coffee. While most CBD companies focus on general wellness, many of the remedies from NEWYOU include some way of triggering the metabolism or improving sleep and anxiety, which are crucial needs in the body for weight loss.
What sets NEWYOU apart is the ENDO30 Program. ENDO30 is a program that supports weight loss and weight management goals with the use of the CBD products. Consumers can get a shipment each month with all of the products they need, though the company also creates meal plans and offers a list of approved foods that consumers need to integrate to successfully trim down.
To help consumers better understand CBD and the endocannabinoid system, there is substantial educational information on the website. Consumers can choose to purchase one of the products directly from the website, as they do not contain THC, but they can also sign up to be a brand partner.
To learn more about NEWPRO, visit their official website at https://newyoupro.com/.
CannerGrow

CannerGrow's main company – Cannerald – was founded by four individuals: Sascha Adrian Waeschle, Severin Jem Amweg, Levin Kim Amweg, and Maik Marcel Pietrowski. This group created the company with a primary goal of becoming the largest producer and exporter of cannabis in all of Europe. With a plantation in Switzerland, the company has space for their own laboratory and their office, but it's used primarily for the growth of the cannabis plants with a max THC level of 1%, following the local Swiss laws. The company also has a plantation in Macedonia, where they have enough space to host up to 100,000 plants.
According to their website, CannerGrow's goal is to offer participants the opportunity to hold personal investments and get medical products that can push along the entire markets. Their concept is unique – rather than consumers and companies working to grow their own plants, the CannerGrow program lets individuals and groups have ownership of cannabis plants that they don't actually have to take care of. The company handles everything – equipment, cultivation, and making the product available to sell. The only thing consumers have to do is reap the benefits as part of the MLM campaign.
In the most recent update from the company on December 20th, 2019, the company explained that they are not presently growing at the Macedonia location, but all plants are presently growing at the Switzerland location. Once the building phase has been complete, the company will continue the contracts that are presently in place for the Macedonia location.
Their official website is https://cannergrow.com/ or to learn more about what CannerGrow offers to the cannabis industry in their products and their other efforts. To keep up with the latest updates, visit the CannerGrow blog at https://cannerald.com/blog. Consumers can also learn more about the partners of CannerGrow, including big names like GreenFox and SunOrbit.
Liv Labs

Launched in 2018 by David and Debbie Reeder, the Liv Labs brand is designed to help consumers achieve their wellness goals, while offering the ability for profit-minded people to gain some revenue as well. The product selection targets both humans and animals, but without THC. To reduce physical pain, consumers can choose the HydroPRO Drops or the HEMPBalm. Consumers have the option of purchasing the HempPro soft gel capsules to reduce anxiety, or the company has also developed a water-soluble powder called Slender Hemp to help with weight loss.
For animals, the company divides products into general pet products (LIVE4PETS) or for horses specifically (LIV4HORSES). Doses vary on the size of the animal, so consumers should know their pet's weight before using any of these products. Furthermore, anyone who chooses to give their pets a hemp product should speak with their veterinarian beforehand to ensure that a greater issue doesn't ail them.
Every product from Liv Labs offers US-based hemp that has been grown organically and contains no THC. The proprietary extraction process helps the company to preserve the nutrients and benefits of the hemp, ensuring that consumers get the high-quality performance that Liv Labs advertises. The hemp oil formulations are presently patent pending for their water-soluble structure, which is created with nano emulsion advanced technology to make the formulas easier to absorb and more bioavailable.
Visit https://livlabsnow.com/ to learn more about Liv Labs and the products, or get in touch with customer service by calling 1-877-LIV-LABS. The website also includes substantial information about CBD and hemp oil, allowing consumers to educate themselves about the products they use in their daily life.
Hemp Herbals

Hemp Herbals, which seems to refer to itself also by Heart & Body Naturals, is focused on offering CBD from sustainable and nutritionally rich organic sources. To ensure that consumers know what they are receiving when they work with Hemp Herbals, there is a substantial amount of information about CBD, hemp, what the term "full spectrum" means for the products, and how CBD can improve their life.
Hemp Herbals offers four main types of products – tinctures, pet formulas, topical treatments, and edibles. Tinctures are available in multiple flavors, like Mint and Spice, to offset the unsavory flavor of CBD oil alone. The pet products include typical edibles for anxiety and calmness, but there are also remedies for congestion, itching, and general wellness. The topical formulas include Balance Him and Balance Her, helping to firm the skin and support hormone balance, respectively. The edible products from Hemp Herbals is perhaps the most limited, as it only presently includes the Rise CBD Coffee.
To set itself apart, Hemp Herbals has a few ways that consumers are compensated for getting involved with the products. As a member of Hemp Herbals, customers are able to get their products automatically delivered while receiving product points, which can later be redeemed for free merchandise. The program is tied in to the MLM campaign, allowing consumers get more points as they remain a member for longer duration.
Visit https://hempherbals.com/ to learn more about Hemp Herbals and Heart & Body Naturals or reach out to customer service by calling 513-274-2110.
Wakaya (was Innov8tive Nutrition)
Wakaya's CIBI GOLD is a line of hemp-derived CBD oils, made from hemp that is grown in the United States. The product line includes a cream and a classic CBD oil, but it also offers pain relief, stress relief, and sleep support in the form of roller-ball applicators. As the federal standards for selling CBD oil in the US require less than 0.3% THC, the formulas from the CIBI GOLD line all have 0% THC, thanks to lab testing to verify the potency of the treatments.
Made specifically from hemp, the oil offers many natural cannabinoids that have been linked to an improved mood, greater relaxation, and soothing pain. The CBD drops can be taken sublingually, allowing them to absorb underneath the tongue for a quick boost in the user's mood while helping with anxiety. The cream is meant for topical application and can be rubbed into any muscles or joints that are in pain. The roller-ball applicator bottles make the oil easy to apply topically, though it has been blended with a proprietary formula of essential oils to promote wellness, rather than fighting pain like the cream. However, there is a roller-ball applicator that is specifically meant for pain relief.
To learn more about the CBD oil from Wakaya, visit http://www.mywakaya.com/cibi-gold or speak with a US Wakaya Ambassador. Customers can also call the company at 1-877-925-2921 to speak with a representative.
Green Compass Global
Green Compass, Inc. began as a way for the founders to offer CBD to treat their own families with organic sources and extraction methods that have been used for years by the industry. However, their company has clearly expanded, and their American-grown hemp are known for being effective and pure.
The company clearly has a handle on the way that this product works, offering information to consumers about CBD itself, as well as the way it causes the endocannabinoid system to react in the body. To ensure that consumers get everything they can from the hemp plant, all of the oils from Green Compass are made with full-spectrum hemp extract, which contains 80 other cannabinoids apart from CBD for a more well-rounded approach to wellness.
All of the oil from Green Compass is extracted with CO2 processes, which allows the compounds to truly shine through. The company prefers to use dark-tinted bottles, which protects CBD from being weakened by the sun. Even though Green Compass offers the classic CBD oils and tinctures, they also offer unique blends in different flavors, like cinnamon and peppermint.
Since the products with Green Compass are made of hemp and not cannabis, consumers are able to shop their selection from the official website, which offers auto-shipment discounts and holiday promotions.
Visit https://www.greencompassglobal.com to learn more about Green Compass, or call 833-33-MYCBD to speak with customer service.
HempSMART

HempSMART describes itself as a "visionary, science-driven company," pushed to support the endocannabinoid system with their many wellness products. Using organically grown hemp-based CBD, the company combines the effects of CBD with the nourishment of botanicals  as well, which they believe will help them create new opportunities for hemp around the world. All of the formulas go through third-party testing at certified labs.
The product selection with HempSMART is a clear effort to create every kind of formula that CBD can be used for. The full-spectrum drops are available in Strawberry, Lemon, and other flavors to both improve their taste and amplify their benefits. The company also offers pet formulas, capsules that help with pain, and topical pain solutions. The hempSMART Brain supplement acts as a nootropic with added bio-perine, green tea extract, and turmeric (among others) to amplify the effects, while the Face Moisturizer and Body treatments keep the user's skin looking fresh, clean, and balanced. Essentially, if consumers want to spend some time seeing how their body can improve with CBD products, hempSMART has a full range of products to try out.
Before any purchases are made, the company requires the customer to disclose their country of residence, and only the formulas that can be legally distributed in the region are displayed. To join the company as an associate, there are multiple packages available, depending on the special rewards the user wants to reap and how they want to be involved with the brand.
Visit https://www.hempsmart.com/ to learn more about the brand, or reach out to customer service with an email to customerservice@hempsmart.co.uk.
Wellness BioSciences RX
Wellness BioSciences Rx sets the tone for their company with a bold promise – offering "the most scientifically advanced wellness products on the market today." Rather than focusing on the relaxation that CBD offers, WBRx highlights the use of CBD for issues that the medical industry often takes on with their evidence-supported product links.
The product line from WBRx is rather small at the moment, but it packs a lot of potency in each option. Presently, there are tinctures to help with both energy and sleeping, though there are topical products for pain relief as well. Even though these products are advertised as solution to the "discontent" over the current quality of care in the United States, the products available are not meant to replace consultation with a medical professional.
Presently, WBRx is led by co-founders Sean M. Baker and Barry Cocheu, who collectively have years of experience in business ownership and the health industry in general. On the website, the founders are careful to offer their third-party certification, demonstrating that their products have been validated by an outside group.
Visit https://wbrxglobal.com to learn more about the products or about CBD itself.
Allur CBD from Wellness ByDzyne

While ByDzyne offers quiet an array of products, the ALLUR line of formulas highlights the use of CBD. The tincture available specifically uses full-spectrum hemp CBD oil, while the Relief Balm and an additional tincture provide broad-spectrum oil instead. Both tinctures are meant for oral consumption to support daily wellness, while the Relief Balm relieves the pain in the muscles and joints topically. While the products have high concentrations of CBD, the website is rather limited in the information that is available to customers.
As a retail customer, consumers have to join the company to purchase any ByDzyne product, though they are also able to set up recurring auto-shipments at no additional charge. By upgrading to Preferred Customer status for an annual fee of $19.95, customers get a 30% discount off the retail cost of any product they purchase.
ByDzyne was co-founded by Nat and Chanida Puranaputra, who have over four decades of experience in the business world. To learn more about the CBD formulas from Dzyne, send a message to support@ByDzyne.com or call 1-307-429-0799 to speak with customer service.
HealX Nutrition

HealX Nutrition offers products that stem from an intense testing protocol. Starting with the hemp that the company uses, the product goes through its first test of five sessions. HealX Nutrition tests their formulas throughout the production process after creating the hemp oil, developing the distillate, creating the isolate, and creating the formulation. Once the products are finalized, they published a certificate of analysis and package it up for shipments.
The company boasts the "highest bioavailability" of the entire industry, and they perform every purification process within their own facilities. As a result, consumers can purchase high-quality topical and edible formulas. One of the most popular remedies from HealX is their Organic Gummy Worms, which have 20 mg of CBD per serving. Consumers can also help with their own pain levels by using the Tru-Relief balm.
To learn more about HealX Nutrition, their process, and their protocols, visit https://www.healxnutrition.com/ or call customer service at 855-CBD-6565.
RegenaLife

The CBD Hemp Oil by RegenaLife offers less than 0.03% THC, allowing consumers to get the desired benefits of hemp but without the intoxicating effects that traditional THC offers. However, the company is careful to adhere to the regulations of the FDA, so they do not actually make claims about what the CBD hemp oil can do for consumers. However, they shed light on the nutritional value of the substance, adding that the content of essential fatty acids provides the human body with nourishment that it doesn't create naturally.
RegenaLife offers many natural and healthy food products, including Raw Super Greens and Plant-Based Minerals, so they do not solely operate as a CBD company. Still, with quality as their top priority, it is same to assume that they give the same attention to their CBD hemp oil. As no lab reports are listed online, consumers may want to confirm the quality of their CBD by contacting the company directly.
Visit https://shield.regenalife.net/CBD_Hemp_oil.html to learn more about the CBD Hemp Oil, or visit https://shield.regenalife.net/index_corp.html to learn more about the overall brand.
Sucavu CBD

Sucavu offers consumers a variety of CBD options, boasting that their oils offer consumers more active cannabinoids (114 cannabinoids, to be exact) than can be found in any other brand worldwide. Rather than just offering consumers the CBD that they are familiar with, the company offers products with CBG, CBDV, CBC, and CBN. While there is little research to explain what these cannabinoids can do, the products from Sucavu allow consumers to explore the effects in a more hands-on approach.
With various concentrations and flavors, consumers can customize their cannabinoid experience to meet their need with vanilla, cinnamon, peppermint, and other options. They've also developed a skincare line and healthcare formulas, though consumers that want to show off their connection to Sucavu can also purchase merchandise, like clothing, pet bowls, and pop sockets.
Sucavu also has a broad range of products for pets, but there is no way to shop on this website without registering. To register, hopeful customers need a sponsor, which they can search for in their country to be eligible for purchases.
To learn more about Sucavu, visit https://sucavu.com/.
Verum Gold CBD

Verum Gold offers a dose of CBD within a simple capsule that is easy to integrate into any regimen. According to the official website, it has 90% bioavailability in the bloodstream, making it up to 20 times more bioavailable than competitors in the CBD and hemp industry. With no refrigeration required, the stabilized formula won't degrade in the stomach, and even has a two-year shelf life. The remedy is water soluble, like many others on this lineup, to help it be absorbed quickly and easy into the body, thanks to the patent-protected liquid that is made with nano-vessels.
Nano-vessels are described as "tiny molecular baskets that encapsulate and protect the CBD molecules on their journey to the small intestine where they are then passed into the blood stream." Once the cells get through the digestive system, they attach to the wall of the intestines and continue to provide nourishment to the body.
Visit https://verum.biz/verumgold.html to learn more about what Verum Gold can do, or visit https://verum.biz/index.html to learn more about the brand.
A Word to the Wise About CBD MLMs
Even with all of the hemp-derived cannabidiol-infused products and CBD multi-level network marketing companies available in this lineup, consumers need to be cautious in how they invest and get involved. MLM programs can be either a helpful way to earn a passive residual income, or they can end up being revealed as a Ponzi scheme with overpriced products that may or may not be legitimate from a business, product or corporate standpoint. Anyone that chooses to get involved should take a moment to learn more about the company, learn about the branded product line's ingredients, sourcing and business leadership practices.
Further research is smart to do as this list was meant to highlight all of the popular CBD MLM companies in 2020 and source as much information about each as we could to start the necessary due diligence process.
Because these CBD MLM opportunities are trending in 2020 and individuals are curious about the nature of selling hemp-derived cannabidiol products, be mindful of the promotional materials floating around on the Internet as affiliates and representatives will claim and say nearly anything in order to get another 'customer' or 'business builder'.
In closing, as it should go without mentioning, but we do not endorse, promote or even recommend joining any of the CBD MLMs above. We reviewed the best CBD oils in 2020 (along with gummies and beauty cosmetic products), and none of the network marketing programs made the list due to a variety of shortcomings (price, membership costs etc) or non-optimal attributes in comparison to the vast market of trusted, reputable brands available today.