Candidates On Cannabis: Where Do The Presidential Nominees Stand On Legalization?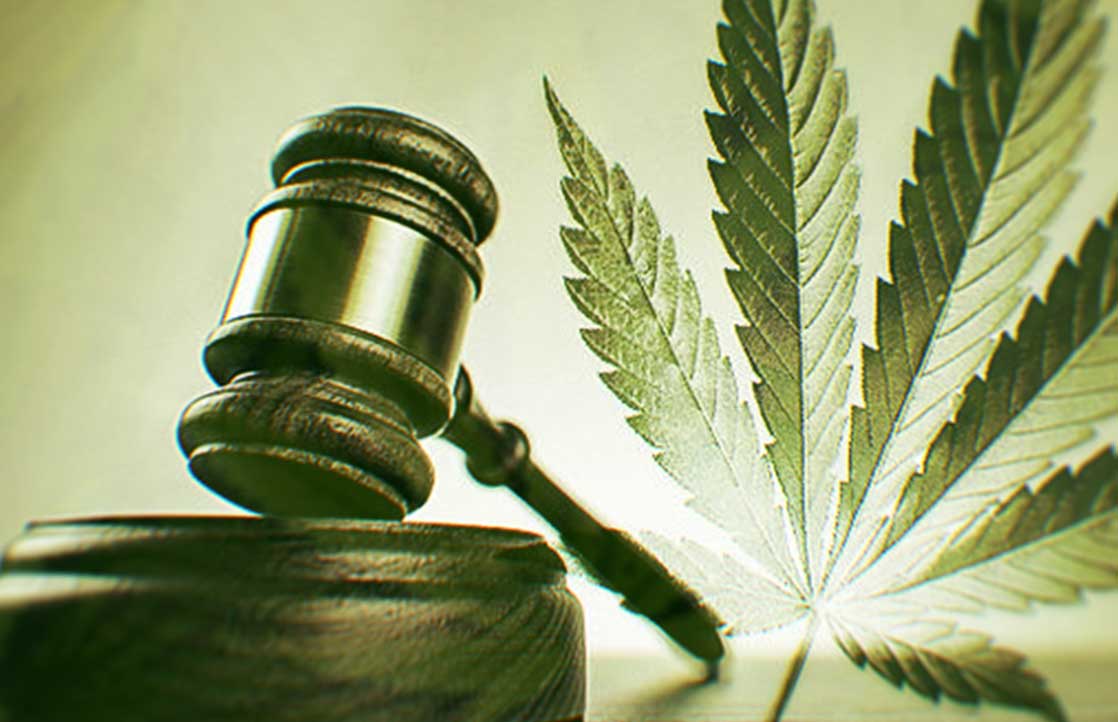 All current  U.S. presidential candidates have expressed some form of support for medical cannabis. However, their reasons and methods vary greatly. Below is a brief summary of each candidate's view on cannabis legalization and its merits as a medicinal substance.
Hillary Clinton: More research needs to be done
The Democratic Party's presidential nominee supports changing cannabis from a Schedule I to a Schedule II substance. A schedule I substance is considered to have a high potential for abuse and no medicinal use, such as heroin, cocaine and ecstasy. Schedule II substances are believed to have potential for abuse, but also possess medicinal uses. Clinton  says changing the categorization will make conducting further research on medical cannabis possible.
"If you're taking several different medications and you put marijuana on top of that, we need to know what's the interaction, what are the effects, what are the best uses," Clinton said in an interview on Good Morning America."So let's be really smart about this and acquire the evidence and then make the best decisions."
Donald Trump: Legalize only medical cannabis
The Republican nominee has changed his stance on many substances over the years, having claimed in 1990 that all drugs should be legalized. He now says he supports medical cannabis, and believes laws regarding recreational use should be left up to the individual states.
"As far as drug legalization, we talk about marijuana and in terms of medical I think I am basically for that. I've heard some wonderful things in terms of medical," Trump said in an interview on MSNBC
Gary Johnson: Cannabis is safer than many legal medications
The Libertarian nominee favors legalizing all drugs, including for recreational use, and believes that medical cannabis would offer a safer alternative to prescription medication.
"Marijuana products, from a medicinal standpoint, directly compete with legal prescription drugs that kill 100,000 people a year," Johnson said in an interview with the International Business Times. "There has not been one documented death due to marijuana. So [it's] a whole lot safer and arguably as effective."
Jill Stein: Prohibition leads to prosecution
The Green Party nominee believes that cannabis is  "only dangerous because it is illegal" and should be legalized. She says that since cannabis has medicinal uses, and is safer than tobacco and alcohol, it should be legal both medically and recreationally.
"As President, one of my first actions would be to order the DEA and the Justice Department to cease and desist all attempts to harass or prosecute medical marijuana clinics or other legitimate marijuana-related businesses that are operating under state laws," Stein says on her campaign website.
Which candidate do you think will do the most for medical cannabis? Share your thoughts in the comments below!
10 People Who Are Leading the Movement to Inform Patients About Medical Cannabis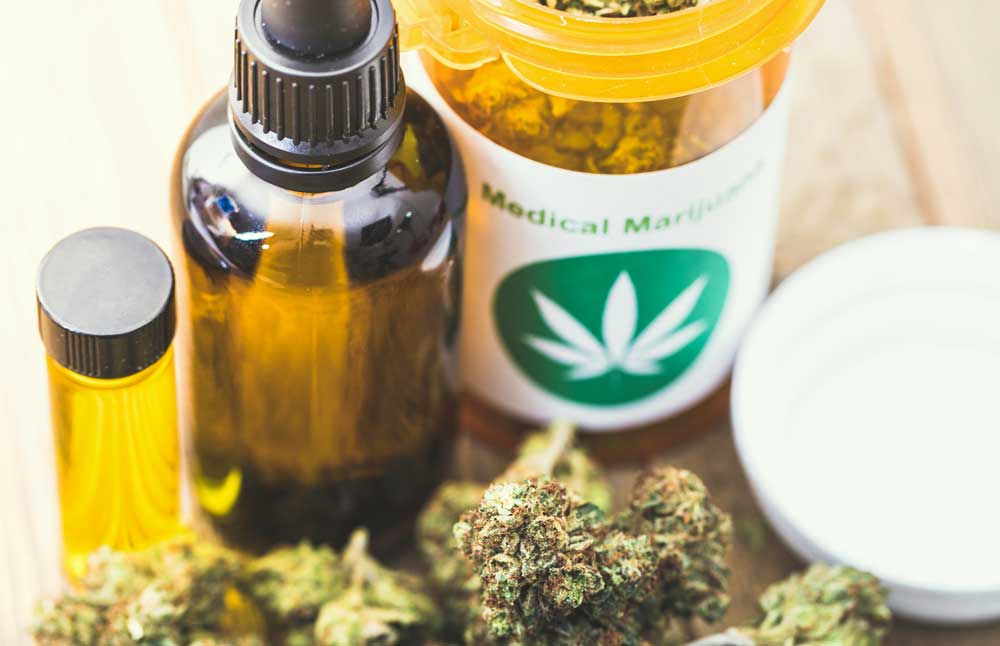 If you haven't heard of the annual Patients Out of Time conference, now's a good time to check it out. They'll be celebrating their 20th anniversary from May 21st to the 23rd at the Palm Beach County Convention Center in Florida. Twenty-nine health professionals and seven patients will talk about their experiences studying and using medical cannabis.
Here are ten speakers we are excited about:
1. Lester Grinspoon, MD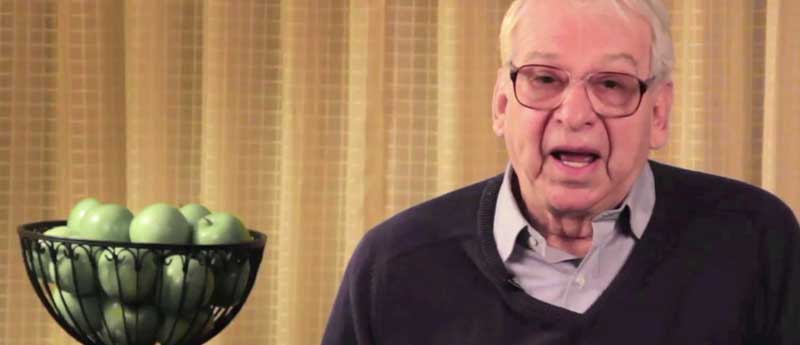 Dr. Grinspoon is Associate Professor Emeritus of Psychiatry at Harvard Medical School. He got into cannabis in 1967 when he set out to prove how dangerous it was. Instead, he found that cannabis had several beneficial uses with minimal negative consequences. He used cannabis to improve his son's quality of life during chemotherapy when the child was diagnosed with cancer at age ten. He'll be presenting his research into the use of cannabis as medicine, a philosophy he calls cannabinopathic medicine.
2. Raphael Mechoulam, PhD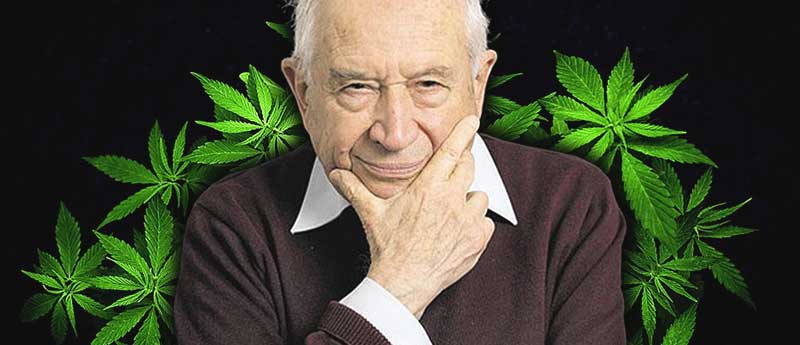 The 84 year old Mechoulam is sometimes called the "Father of Marijuana Research." He identified THC as the 'feel-good' component of cannabis and CBD as an anxiety-reducing, healing component. He'll be Skyping in from Israel to talk about how cannabis and cannabinoid research has evolved over the last 50 years.
3. Andrew Weil, PhD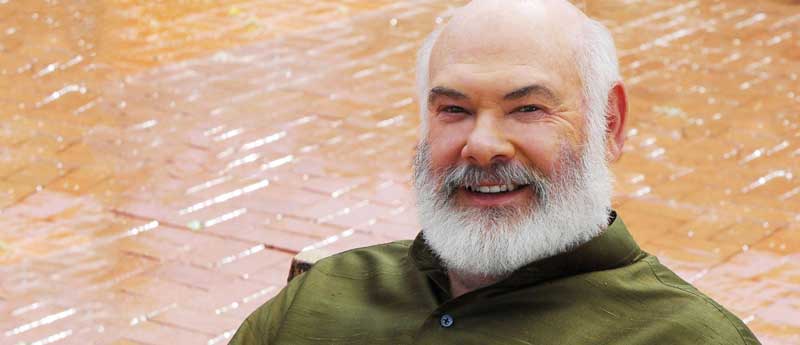 Dr. Weil is famous for popularizing integrative medicine — the philosophy that conventional and alternative therapies should be considered together. He'll be talking about how cannabis fits into this philosophy as a complement to traditional medical treatments.
4. Sue Sisley, MD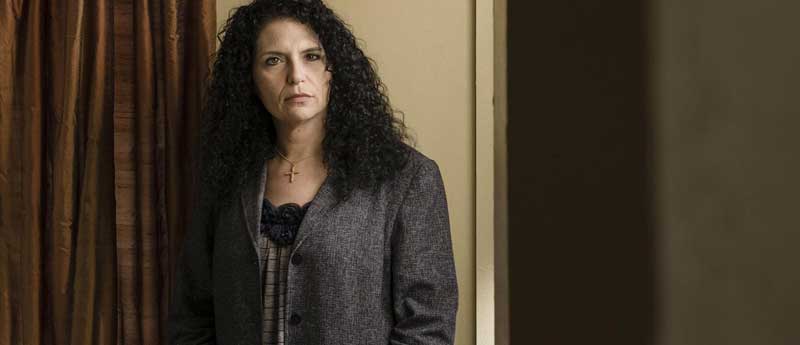 Dr. Sisley gained celebrity status when the University of Arizona fired her for her work researching the effects of cannabis on veterans with PTSD. She'll be speaking about the legal and financial barriers she's encountered while conducting medical marijuana research.
5. Deborah Malka, MD, PhD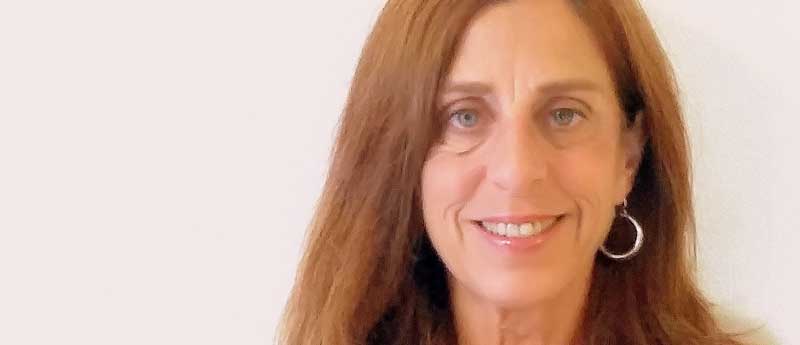 Dr. Malka specializes in natural therapies, including medical marijuana and has treated over 30,000 patients during her career. She'll be speaking about cannabis therapeutic uses for the elderly, featuring a 103 year old patient she treated at her clinic in Santa Cruz.
6. Sara Payan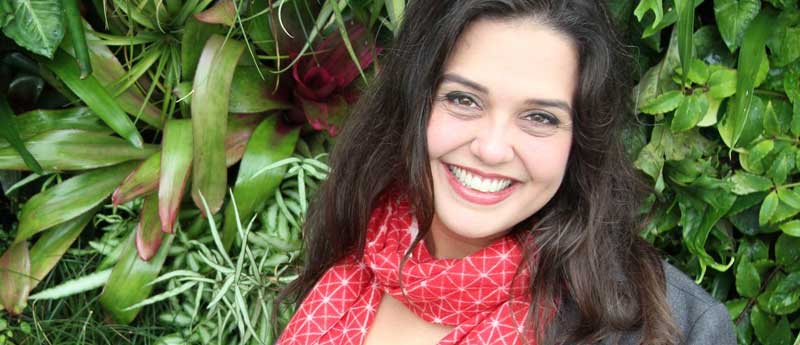 Payan was diagnosed with stage three colon cancer in 2011. Now, she runs the education department at the San Francisco Apothecarium to help patients like herself get access to quality medical cannabis and consultation. She'll be speaking on the importance of patient education and safe access.
7. Justin Kander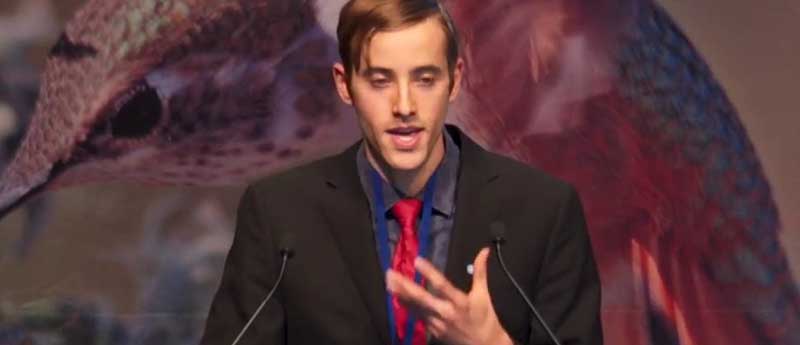 Justin's focus is on cancer and cannabis. In fact, he has published a 200 page Comprehensive Cannabis Extract Report, which can be found here. He'll be talking about media spin and how different outlets choose to cover medical marijuana.
8. Melanie Dreher, RN, PhD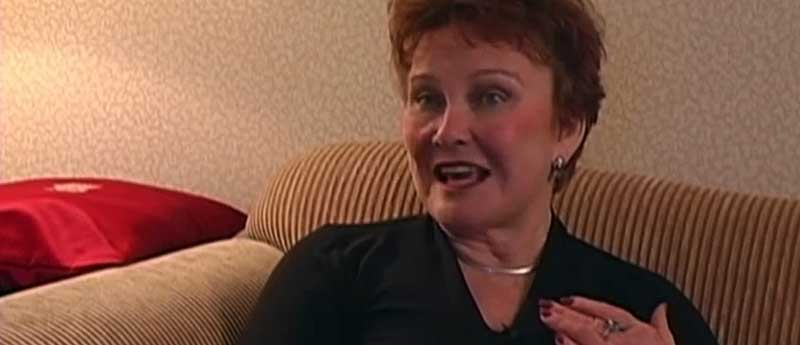 Dr. Dreher ran a March of Dimes and NIH funded study in Jamaica that found smoking marijuana during pregnancy does not hurt the fetus. In fact, babies of women who smoked daily tended to be easily engaged and incredibly sociable. She will speak about the roadblocks she faced in conducting and publishing her research.
9. Alice O'Leary-Randall, LPN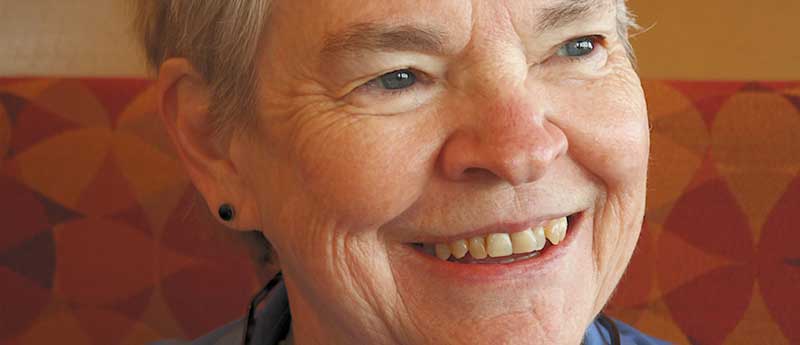 Often referred to as the "First Lady of Medical Marijuana", O'Leary-Randall has been at the forefront of the medical marijuana movement since 1976. Her late husband, Robert C. Randall, was the first person in the U.S. to legally receive medical marijuana by arguing in a D.C. Superior court case that the drug helped ease his glaucoma. She'll be talking about the futility of marijuana prohibition as it's progressed through the years.
10. Mary Lynn Mathre, RN, MSN, CARN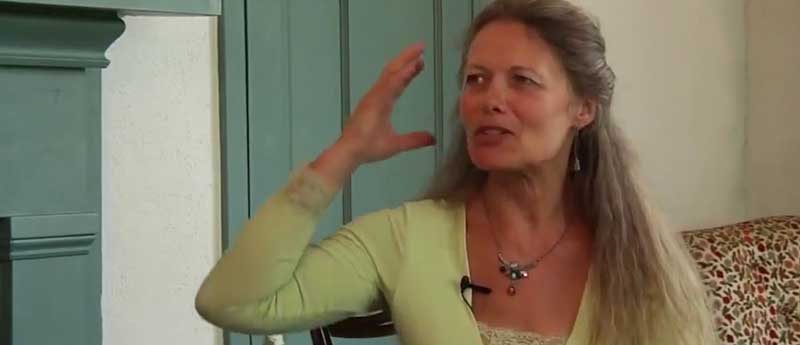 Nurse Mathre co-founded Patients Out of Time in 1995. She has a graduate degree in nursing from Case Western and spends her time consulting patients on addiction to opioids and other dangerous drugs. She'll be putting all the pieces into place at the end of the conference with her talk on 'The Elephant in the Room.'
Have any questions for the speakers? Leave comments below and we'll do our best to get their responses.
19 Influential Physicians Who Support Medical Marijuana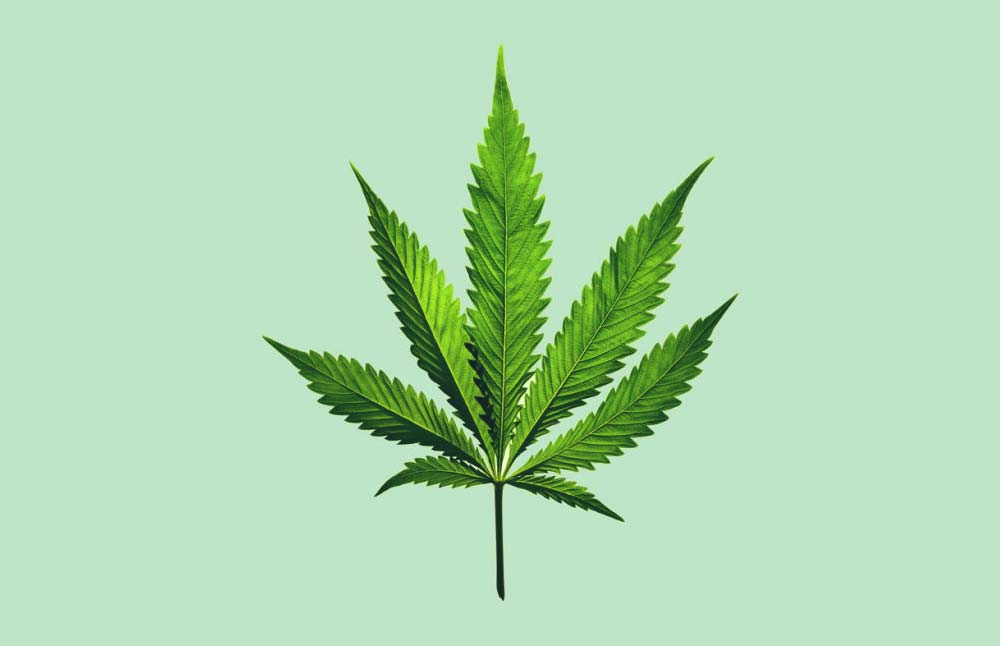 Is cannabis good for you? Scroll through to see 19 physicians who say yes.
1. Joycelyn Elders
Dr. Joycelyn Elders is a pediatrician and former U.S. Surgeon General who advocates for the legalization of medical marijuana. "We have the highest number of people in the world being criminalized, many for non-violent crimes related to marijuana," she says. "We can use our resources so much better."
2. Andrew Weil
Dr. Andrew Weil is the founder, professor, and director of the Arizona Center for Integrative Medicine, as well as a best-selling author on the topic of holistic health. Having made waves in the field of alternative medicine, Dr. Weil was once a contributor to "High Times", and has openly admitted to experimenting with certain banned substances himself.
3. Lester Grinspoon
Dr. Lester Grinspoon is an Associate Professor Emeritus of Psychiatry at Harvard Medical School, as well as a psychiatrist at the Massachusetts Mental Health Center. When researching cannabis, he reached theconclusion that "the general public had been misinformed" about the effects of the plant, and from then on became quite the cannabis activist himself.
4. Deborah Malka
Dr. Deborah Malka is certified in Integrative Holistic Medicine, and provides medical marijuana evaluations and natural health consulting through her private practice, Cannabis Plus, in California. She has served as the medical director for MediCann Inc., and as Chair of the Education Committee for the Society of Cannabis Clinicians.
5. Sanjay Gupta
Dr. Sanjay Gupta is probably one of the most widely recognized champions of medical marijuana in the media. This neurosurgeon and CNN medical correspondent has openly expressed support for cannabis as a medical treatment option, documenting his views in various articles and interviews.
6. Abrams
Currently serving as the chief of hematology and oncology at the San Francisco General Hospital, Dr. Abrams has witnessed firsthand the efficacy of medical marijuana for treating patients with AIDS and other painful disorders.
7. Suzanne Sisley
This psychiatrist and former clinical assistant professor at the University of Arizona College of Medicine is recognized for her work in the field of medical marijuana research, providing various insights into marijuana's ability to treat such conditions as post-traumatic stress disorder.
8. Denis Petro
Denis Petro is the founding director of Patients Out of Time, a non-profit focused on re-instituting cannabis as a legitimate medicine for use within the United States. Petro is also a former review officer for the FDA, and has spoken on the effectiveness of medical marijuana at treating severe ailments like multiple sclerosis on multiple occasions.
9. Ethan Russo
Dr. Ethan Russo of the International Cannabinoid Research Society and American Botanical Council has confirmed the health benefits of medical marijuana in multiple studies and medical brochures. He confirms it provides relief of pain, muscle spasms, and even fluid pressure inside the eye.
10. Uma Dhanabalan
Dr. Uma Dhanabalan is a highly respected physician trained in family, occupational, and environmental medicine. She sits on the board of Peachtree NORML, which works to legalize marijuana in Georgia, and focuses on educating other healthcare providers on the benefits of cannabis.
11. Jeffrey Block
Dr. Jeffrey Block is a Miami-based horticulturist and anesthesiologist. He is part of the 12-member Floridian panel created to help inform the Florida Department of Health's decisions to regulate and license high-CBD medical marijuana.
12. Bonni Goldstein
Dr. Bonni Goldstein is a pediatrician and the medical director of the Canna-Centers clinics. She has been making waves with her work in the medical research field, including educating parents on the potential for cannabis to be used as a treatment for childhood epilepsy.
13. Juan Sanchez-Ramos
Dr. Juan Sanchez-Ramos is the director of the Movement Disorders division at the University of South Florida. He recognizes how effective cannabis is for treating neurodegenerative conditions. "The effects of Cannabinoids on movement are profound," he says.
14. Geoffrey Guy
Dr. Geoffrey Guy launched UK-based company GW Pharmaceuticals in 1998 to make marijuana-based prescription medicines. No such medicines existed at that time. Today, GW Pharmaceuticals manufactures Sativex, "the world's first prescription medicine derived from the cannabis plant," which is used to ease muscle spasms associated with multiple sclerosis and has been approved in 27 countries. GW Pharmaceuticals also received a patent from the US government for Sativex as a treatment for cancer pain.
15. Tista Ghosh
Dr. Tista Ghosh is the chief medical officer for the Colorado Department of Public Health and Environment. Since cannabis was legalized in Colorado in 2014 for recreational purposes, she has played a direct hand in ensuring the safety and education of the public and has been compiling data and advice about smoking laws, food safety, injury prevention, and infectious disease surveillance for other states to reference when legalizing marijuana.
16. Orrin Devinsky
Dr. Orrin Devinsky is a neurologist who has published over 250 works on neurology and epilepsy over the course of his career. He is optimistic about cannabis' potential as a medicinal treatment for neurological disorders and other conditions, and believes there is a need for better legislation surrounding medical marijuana.
17. Carolyn Bennett
Dr. Carolyn Bennett is a member of Canada's Liberal political party (in the center of Canada's political spectrum). Carolyn began her professional life as a family physician and acted as Canada's first Minister of State for Public Health. In 2011, she made a ballsy move by joining marijuana activists to protest Canadian medical use rules and patient wait times.
18. Jerome Kassire
Dr. P. Jerome Kassirer is the former editor of the "New England Journal of Medicine", one of the most prestigious peer-reviewed medical journals and the oldest continuously published one. He supports medical marijuana so much, he has gone on record to say: "[the] federal policy that prohibits physicians from alleviating suffering by prescribing marijuana for seriously ill patients is misguided, heavy-handed, and inhumane."
19. Gregory T. Carter
Dr. Gregory T. Carter is a clinical professor at the School of Medicine at the University of Washington and co-director of the Muscular Dystrophy Association. He put himself on the line and voiced his views in support of offering cannabis as a medical option.
Do you know of any other physicians who support medical marijuana? Comment below.
This cancer patient's family was arrested for trying to save his life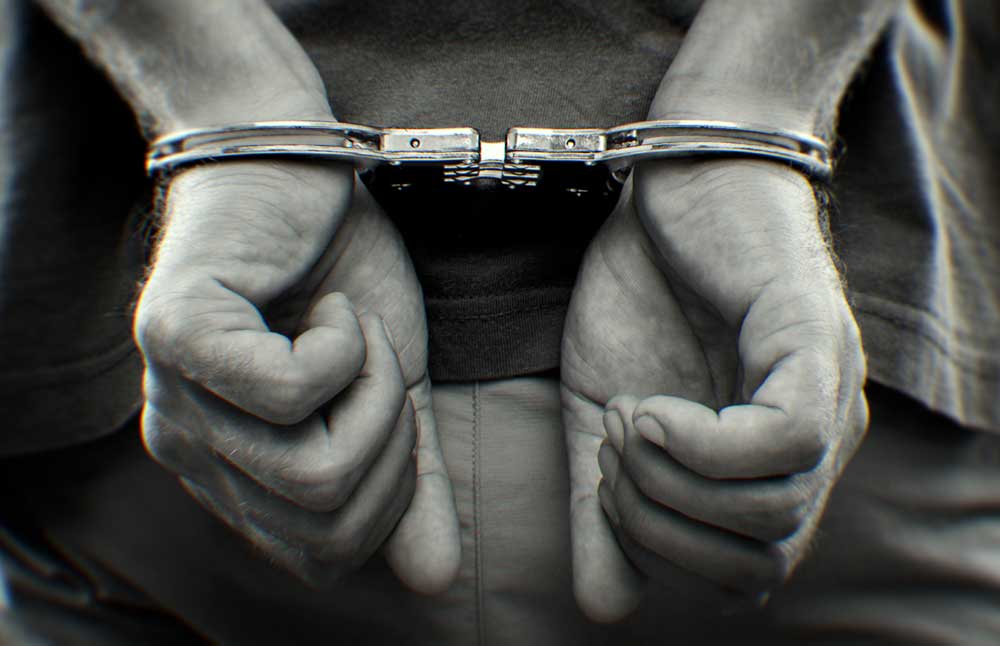 What if all the hope you had for survival was taken away…by the government?
That is what happened to Benton Mackenzie.
Benton Mackenzie was a normal Iowan, a husband, and a father who enjoyed being outdoors. He was an exceptional bagpiper, playing music for his father, a military sergeant, and his grandfather, who served in WWI.
Then, in 2011, he was told he had been diagnosed with a rare form of blood cancer. It's called angiosarcoma, and the survival rates aren't good.
But he didn't give up hope.
Instead, he started to grow his own medicine. It looked like this:
He turned this plant into an oil high in CBD, an ingredient in marijuana that does not make you high. He consumed it daily, swallowing it in capsules and rubbing it directly on the tumors. He said it reduced the pain, shrunk the tumors, and kept them from spreading. His wife, son, and parents helped him.
You can learn more about treating cancer with high CBD oil here.
But cannabis is illegal in Iowa, where the Mackenzies live. In June 2013, the state raided his home and charged Benton and his family with conspiring to grow marijuana. Benton and his wife, Loretta, were taken into custody and Benton was not allowed access to the CBD oil. The Quad City Times covered the whole trial here.
Within six weeks his tumors had gone from this:
to this:
…and several months later, to this:
By January 2, 2015 Benton's tumors had overgrown the entire right side of his leg and hip.
On January 12th, 2015 Benton Mackenzie died.
We would like to offer Benton's family and extended family our condolences.
There are three ways you can show them your support:
1. Donate to Americans for Safe Access to help fight for compassionate cannabis laws.
2. Help the family as they grieve and prepare to appeal their convictions via their Go Fund Me page.
3. Support the Iowans for Medical Cannabis, a bipartisan group looking to educate citizens and their legislature about medical marijuana. A link to their Go Fund Me Page can be found here.