UpWellness CBD is a full-spectrum CBD oil that claims to be the world's first doctor-approved cannabidiol oil.
There are plenty of CBD oils available today, but few claim to be approved by doctors. UpWellness CBD claims to be not just approved by doctors – but also formulated by doctors.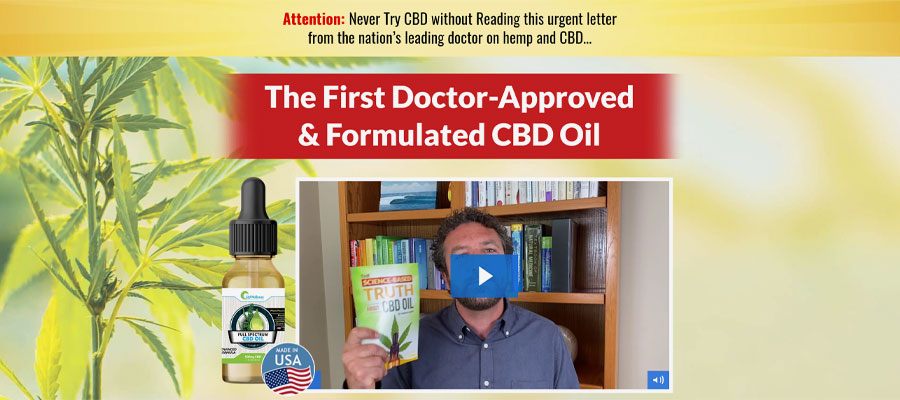 How does UpWellness CBD work? What makes UpWellness CBD different from other CBD oils? Find out everything you need to know about this unique CBD oil today in our review.
What is UpWellness CBD?
UpWellness CBD is a CBD oil sold exclusively online through UpWellnessCBD.com.
The CBD oil claims to be approved by doctors and formulated by doctors. That means a doctor not just created the supplement – but also approves using the supplement.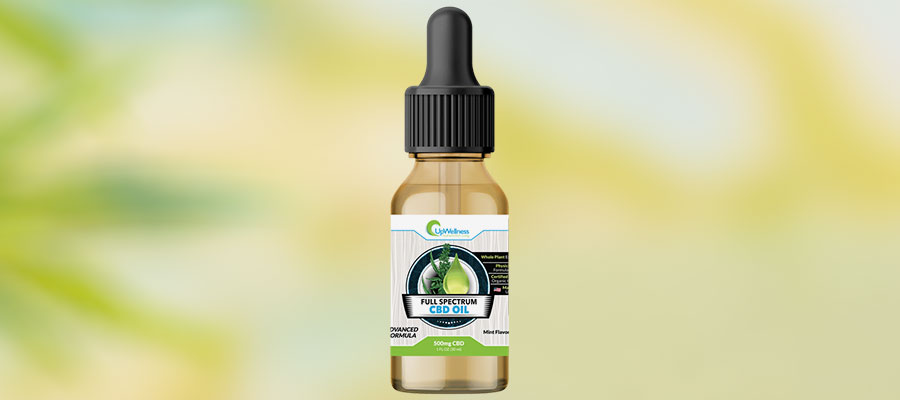 How can UpWellness CBD claim to be doctor-approved? Well, the CBD oil was created by a man named Dr. Joshua Levitt.
Dr. Levitt has practiced medicine for 20 years, recommending natural solutions to common and complex problems. He claims to run one of the largest natural medicine clinics in Connecticut.
Dr. Joshua Levitt is not a medical doctor: he's a Naturopathic Doctor (ND). However, he has legitimate experience as a Naturopathic Doctor. He served as an instructor at the Yale School of Medicine, for example, and has 20 years of experience in the field.
Today, Dr. Levitt works for a Connecticut naturopathic clinic named Whole Health. He also serves as a council member for an organization called True Health Initiative.
How Does UpWellness CBD Work?
UpWellness CBD works using full-spectrum CBD oil – not 100% pure CBD oil.
Some companies extract cannabidiol in its purest form, separating the natural cannabidiol chemical from the plant, then putting the CBD isolate into an oil.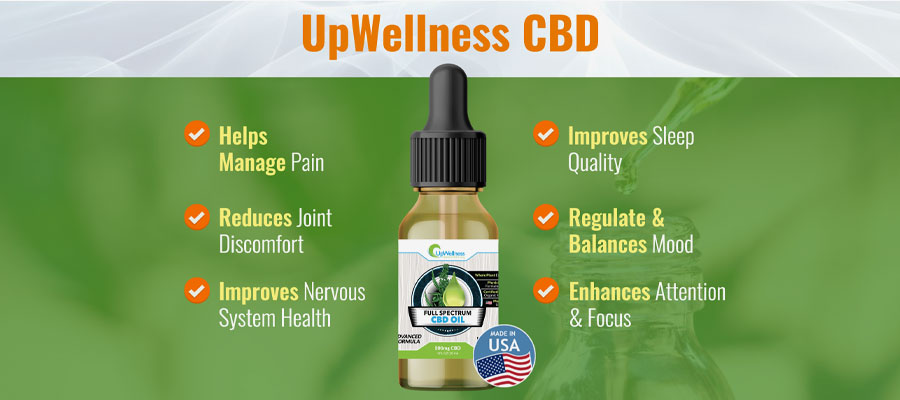 Other CBD oils use the whole hemp plant, which makes them full-spectrum hemp oils.
By using the whole plant, UpWellness CBD claims to be an effective full-spectrum hemp oil. Like other full-spectrum CBD oils, UpWellness CBD contains complementary components that could support CBD oil's various benefits. Studies show that the other natural chemicals in the hemp plant create an 'entourage' effect, promoting various benefits of CBD.
Dr. Levitt, the creator of UpWellness CBD, recommends avoiding 100% pure CBD products for this reason. Because they lack other plant components, they don't have the same power as full-spectrum oils like UpWellness CBD.
Here's how he explains it:
"…"purity" is not always desirable with CBD. You read that right. You might be wasting your money by purchasing a "100% Pure CBD" product. That's because (CBD) cannabidiol doesn't like to work alone. Its effectiveness is enhanced by the presence of other naturally-occurring substances in the hemp plant which work together with CBD to amplify its therapeutic effects."
None of this is a secret: you can find plenty of full-spectrum CBD oils on the market that advertises similar benefits. Some people prefer CBD isolates, but a growing number of people take full-spectrum hemp oil instead.
UpWellness CBD Ingredients
To enhance its CBD oil's effectiveness even further, UpWellness adds four ingredients, including omega-9 fatty acids, alpha-linolenic acid, stearidonic acid, an omega-6 oil.
Most CBD oils, even full-spectrum oils, do not contain these ingredients. They're unique among other CBD oils.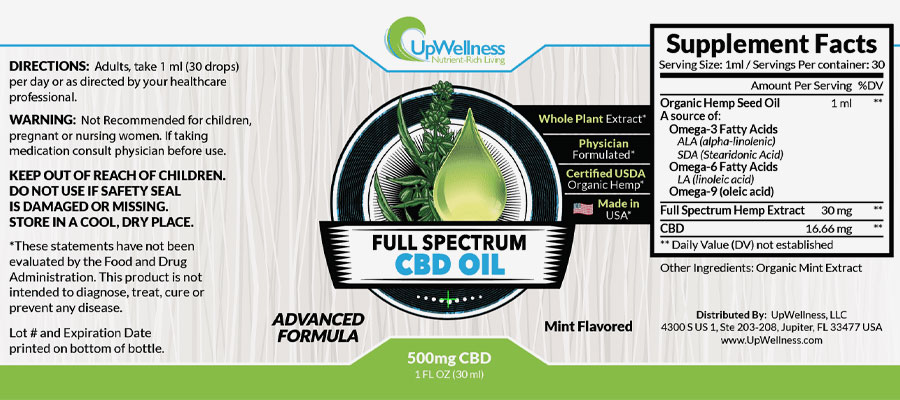 Here's a brief overview of UpWellness CBD's ingredients, as explained by Dr. Joshua Levitt.
Full Spectrum Hemp Oil: The first and most important ingredient in UpWellness CBD, understandably, is full-spectrum hemp oil. Full-spectrum hemp oil contains cannabidiol (CBD) and other natural chemicals within the hemp plant. Hemp is the non-psychoactive version of the cannabis plant. None of the natural chemicals in hemp will make you high.
Omega 9 Fatty Acids: Dr. Levitt describes omega-9 fatty acids as "good fats" that eliminate brain fog, support a strong heart, and support a strong immune system. While omega-3 and omega-6 fatty acids get a lot of attention, omega-9 fatty acids are important too.
Alpha Linoleic Acid (ALA): UpWellness CBD contains alpha-linoleic acid or ALA. Dr. Levitt claims the ALA in UpWellness CBD complements the medicinal benefits of CBD, fighting inflammation, supporting healthy skin, and supporting a good memory.
Stearidonic Acid: Although we've heard of all other ingredients in UpWellness CBD, stearidonic acid is less common. Typically, supplements label stearidonic acid (SDA) as an omega-3 fatty acid. Like the other omega fatty acids in UpWellness CBD, stearidonic acid is a plant-based fatty acid that, according to Dr. Levitt, "is 1000% times faster at increasing anti-inflammatory substances in the blood" compared to other omega-3 fatty acid supplements. These effects lead to improved mobility and natural weight loss. Stearidonic acid typically comes from hemp seed oil, blackcurrant seed oil, and other natural seed oils. It's also labeled as monocytic acid in other supplements.
Omega 6 Oil: UpWellness CBD contains omega-6 oil, which works in conjunction with other natural hemp oils and CBD, boosting energy and reducing inflammation linked to disease.
Each serving (1mL per serving) contains 30mg of full-spectrum hemp extract along with 16.66mg of CBD. There's 500mg of total CBD in each bottle. We appreciate the transparency, as some CBD oils only list their hemp extract dosage – not their CBD dosage.
It's also important to note that UpWellness CBD is derived from USDA Organic certified hemp. USDA Organic certification is growing in the hemp industry – but it's still uncommon. USDA Organic certifications mean a third party has verified that UpWellness CBD's hemp plants are grown without artificial pesticides, herbicides, and other contaminants according to USDA guidelines.
It's not clear how much of the other listed ingredients are in each serving of UpWellness CBD. The supplement does not disclose the dosages of its omega-3, omega-6, or omega-9 fatty acids.
UpWellness CBD Features & Benefits
Because of all of the benefits listed above, Dr. Levitt claims UpWellness CBD is linked with all of the following benefits:
Helps manage pain
Reduces joint discomfort
Improves nervous system health
Regulates and balances mood
Improves sleep quality
Enhances attention and focus
By taking UpWellness CBD daily, you can purportedly wake up with less stiffness, avoid daily stress and anxiety, get more energy than you've had in years, and improve your mobility, among other benefits.
UpWellness CBD Pricing
UpWellness CBD is priced at $57 per bottle, although the price drops as low as $33 to $45 per bottle when ordering multiple bottles.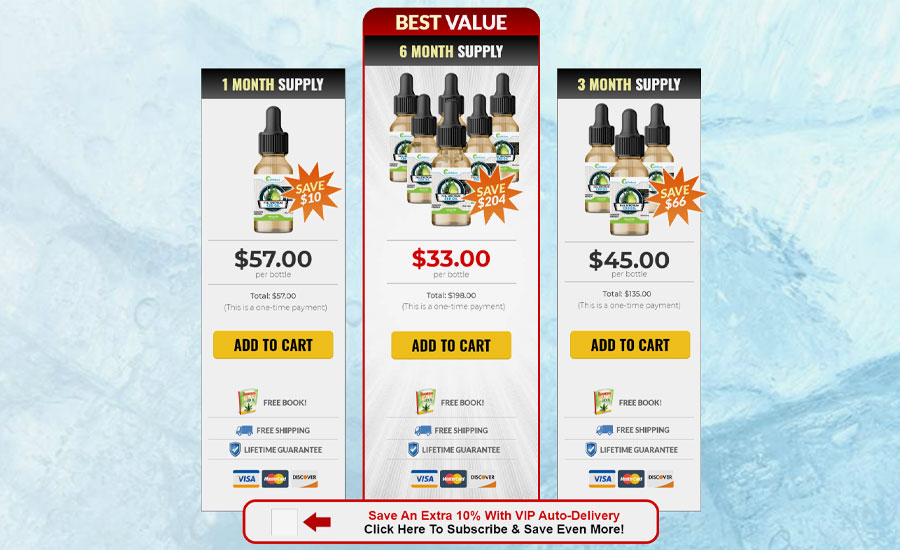 1 Bottle: $57 + Free Shipping
3 Bottles: $135 + Free Shipping
6 Bottles: $198 + Free Shipping
Each bottle contains 30 servings (1mL per serving, 30mL per bottle). There's 500mg of CBD in each bottle of UpWellness CBD.
As part of a recent promotion, all purchases come with a free copy of a CBD oil book written by Dr. Joshua Levitt called The Science-based Truth About CBD Oil. That eBook examines the evidence supporting the use of CBD, what science says about using CBD for 19 common health conditions, and the no-nonsense benefits of CBD according to science.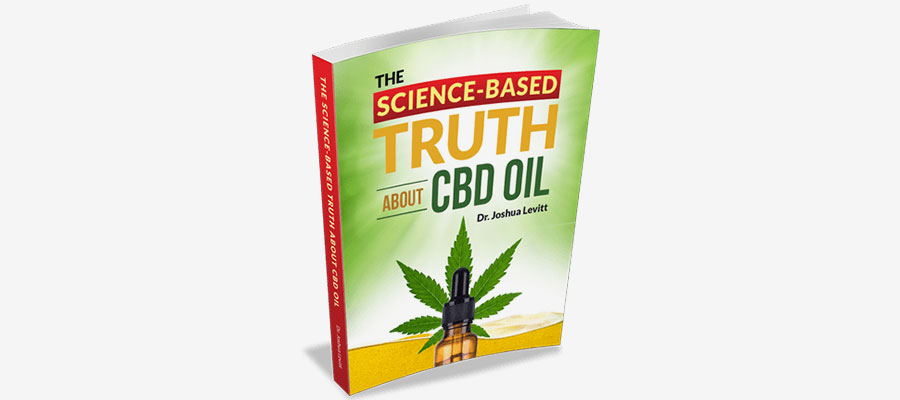 You can save 10% on your order by signing up for automatic shipments. You'll receive a new order of UpWellness CBD every month.
UpWellness CBD Refund Policy
UpWellness CBD comes with a 60-day money-back guarantee.
You can request a complete refund within 60 days of your original purchase date, although UpWellness subtracts original shipping costs from your refund (and you need to pay for your own return shipping).
Who's Behind UpWellness CBD?
Dr. Joshua Levitt formulated UpWellness CBD. The CBD oil itself is made by a company named Full Spectrum 365, a division of UpWellness, LLC.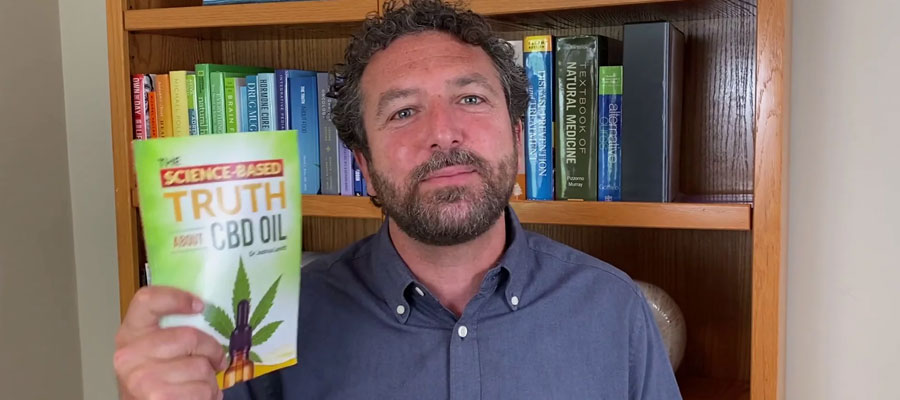 You can contact Full Spectrum 365 and UpWellness via the following:
Final Word
UpWellness CBD is a full-spectrum CBD oil sourced from USDA Organic certified hemp. Each bottle contains 500mg of CBD derived from full-spectrum hemp. You also get significant amounts of omega-6 fatty acids, omega-9 fatty acids, ALA, and other ingredients.
A doctor genuinely supports UpWellness CBD: the supplement was formulated by a man named Dr. Joshua Levitt, who has approved the supplement to support various benefits.
At $33 to $57 per bottle (depending on how many bottles you order), UpWellness CBD is a reasonably-priced full-spectrum CBD oil that is genuinely approved and formulated by a doctor. You can learn more online today at UpWellnessCBD.com.