Seventy percent of chemo patients complain about nausea, even after taking prescribed anti-nausea medication. The good news is that cannabis and other herbal remedies can help. Here are some things to do before, during, and after your chemotherapy treatments to feel better.
1. Combat anxiety before treatment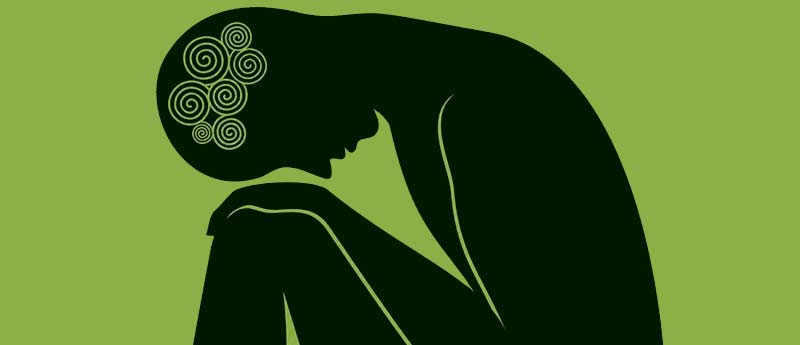 Oncologist Julie L. Ryan researches nausea as a side effect of chemotherapy. You can read about her experiments here. She says that anxious or stressful thoughts can lead to nausea because your brain and your gut are connected. Reducing your anxiety about an upcoming treatment may decrease your chance of feeling sick the day of chemotherapy. One of the best ways we have found to naturally reduce anxiety is through meditation. Practicing meditation before chemo treatment can make you feel empowered and to free you of any unhelpful expectations.

If you've never meditated before, or even if you have, The Mindfulness App can help. The Mindfulness App is $1.99 and includes free meditation sessions with the option of purchasing more for $0.99 each. Start by downloading the app from the iTunes app store here, or from Google Play, here. Open the app once it is downloaded and choose "Guided Meditations" or "Silent Meditations" from the homepage, and then select how long you would like to meditate. The Mindfulness App includes 3, 5, 15, or 30 minute guided meditation sessions. Beginners might find the "Guided Meditations" helpful at first. Also, wear headphones when meditating to help minimize distractions such as footsteps, conversations, and other noises.
You can also find a meditation circle in your area by typing 'meditation' into the search box at meetup.com. Or, if you want more personalized guidance, you can find a licensed meditation teacher in your area by visiting the official Transcendental Meditation website and typing your zip code in the search box.
2. Take a small dose of cannabis the day of treatment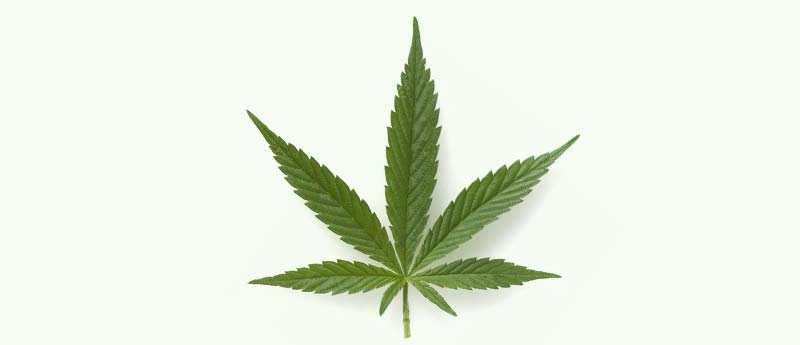 Smoking or vaporizing medical marijuana before chemotherapy can help deal with persistent anxiety and nausea. The National Cancer Institute, the federal Government's chief organization for cancer research and education, explains that Medical marijuana is more effective than anti-nausea pharmaceutical drugs.
Try smoking or vaporizing a small dose of marijuana before you leave your home for chemotherapy if you experience nausea before your appointment. If you have a long commute to the chemo clinic and someone is driving you, bring a handheld vaporizer with 2 small doses of marijuana in the car with you. One dose will be for the drive to treatment and the other for the drive home. We like the Pax Vaporizer by Ploom, which costs $249.99 and can be purchased here.
A sativa–dominant strain with a fruity flavor is ideal for pre-treatment medicating. The sweet taste and aroma of this strain will be more palatable for patients who don't have an appetite. Check out this list from leafly.com of strains that help specifically with nausea. We recommend these sweet tasting sativas: Sweet Diesel, Laughing Buddha, and Strawberry Cough.
During treatment, make yourself as comfortable as possible and try to keep your mind at ease by revisiting the Mindfulness App if you've downloaded it on your phone. You may be at a chemo clinic for a few hours so choose to do a 30-minute meditation session.
Another way to stay calm while you pass the time is to read a book, or listen to a podcast. Umano is a smartphone app that lets you listen to audio articles for free. It even features a Cancer Support Community. Here's how to get the Umano app and to connect to the Cancer Support Community:
1. Download the app from iTunes or Google Play
2. Select topics you are interested in and Umano will personalize your homepage to include articles that you might like.
3. Once your homepage has been created, click "Explore" on the toolbar at the bottom of the screen and search "Cancer Support"
4. Click the channel tab and select "Cancer Support", which will take you to the Cancer Support Community homepage.
5. Click follow and receive updates and article suggestions from the Cancer Support Community.
Of course, you can choose a different topic if you'd like to take your mind off cancer for a bit.
3. Practice relaxing after treatment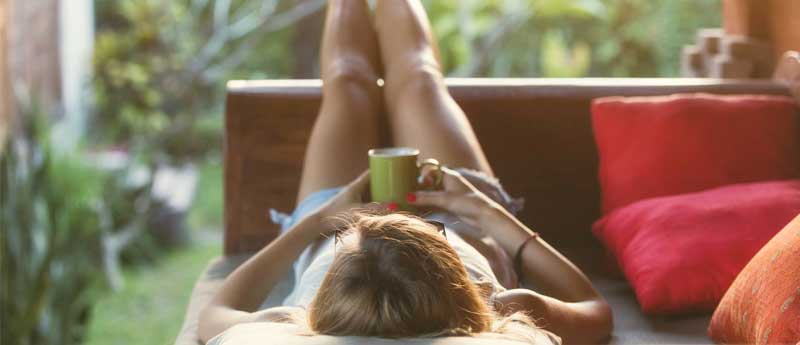 Chemotherapy is very stressful on the body, so it is important to rest immediately after treatment. If post-chemo nausea and vomiting prevent you from being comfortable, there are few things you can try to manage these intense side effects. On your way home from your chemo treatment, vape the second dose of marijuana you've brought with you. Then, close your eyes and try to sleep.
When you arrive at home, you can smoke a larger dose of marijuana. You can also vape again, but do not smoke and vape because the combination can actually stimulate the body instead of relax it. At this time, choose a strain that will relax the body and mind more fully. Look for an Indica-dominant strain such as Chemo. According to Wikileaf, Chemo is a strain that was developed in the 1970s to help treat nausea and pain that comes with chemotherapy. Chemo is known for its strong potency, so be careful and start with a small dose if you've never tried it before.
You can also make your own herbal drink to ease an upset stomach. Ginger tea has been used since ancient times to treat nausea. You can purchase ginger tea bags or prepare tea from scratch with fresh ginger root. Try adding a little honey to soothe your throat if inhaling the cannabis makes it dry.
Sacred Medicinals, a company that makes cannabis drinks, sells something called Easy Rider Cider. This sweet cider not only eases upset stomachs, but also contains a lot of other nourishing ingredients to help your body recover. It's easy to transport, so try taking a bottle with you in the car that you can enjoy immediately after treatment. To learn more about this product and where to purchase it, visit the Sacred Medicinals website by clicking here.
Peppermint lozenges are very soothing to the stomach. Peppermint also cools the body down, so if you experience hot flashes in addition to nausea, sucking on a peppermint candy can help to kill two birds with one stone. Just make sure you buy mints that contain peppermint oil and not artificial mint flavoring.
You might benefit from a warm bath infused with essential oil. Add 5-10 drops of either cardamom or basil essential oil into a bath and soak for at least twenty minutes (Shealy). chemotherapy nausea
Do you have any great tips for stopping nausea in its tracks? Please comment below to share them with others.