Utah CBD Legal Guide: Cannabidiol State Regulations and Laws for UT, US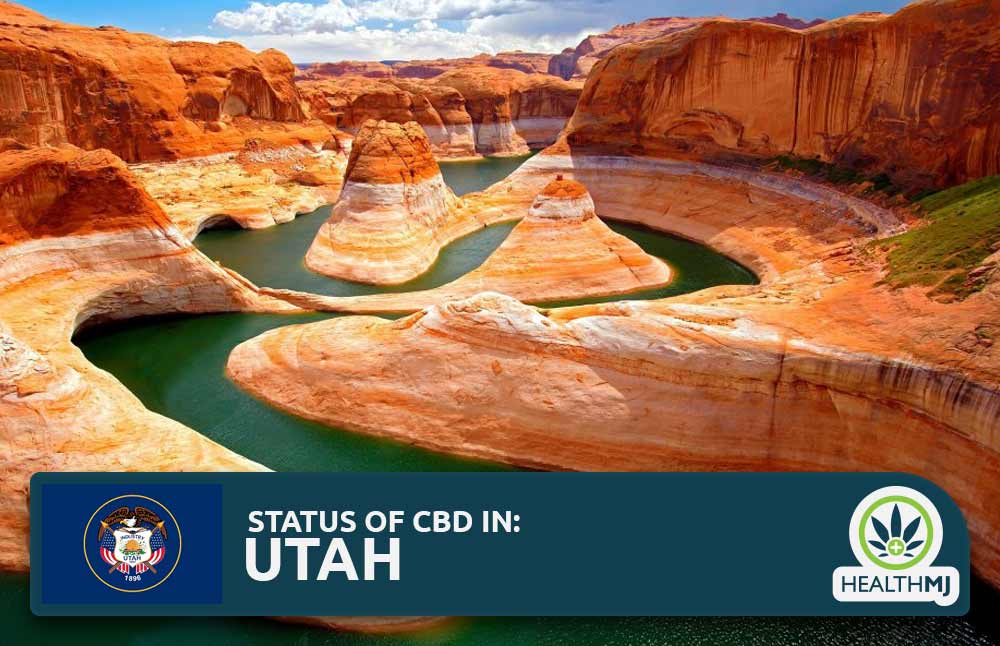 Despite its reputation as a politically conservative state, Utah has actually made some significant progress in the way of legalization and decriminalization of cannabis and industrial hemp-derived products in the past few years. Though individual bills moving for the legalization of medical marijuana failed in 2015 and 2016, 2018 saw the passage of House Bill 195, which recognized the right of companies to grow medical marijuana, so long as the plant was to be used to treat terminally-ill patients.
This medical marijuana law was expanded through Proposition 2, which legalized dispensaries in the state. These dispensaries will open in January of 2021. The state has taken a clear stance in favor of the legalization of medical marijuana for specific patients within their jurisdiction, even if their legislation came a bit later than some other states.
The legal status of CBD in Utah has been clarified for quite a bit longer than its high-inducing marijuana counterpart. House Bill 105 was signed into law by the Governor at the time in March of 2014. The legislation allowed consumers to possess and use CBD, so long as the consumer carried an official physician recommendation for the chemical and had a form of untreatable epilepsy.
Utah and the Farm Bill
The 2014 Farm Bill federally legalized the industrial hemp industry, responsible for the production of CBD and hemp-derived products, in all fifty states. This law is important for consumers looking to make use of CBD in Utah, especially considering that the 2014 legalization of CBD included no significant provisions by which consumers can obtain their CBD products.
The Farm Bill only allows consumers to purchase CBD which has a low THC content, so those users looking for a more significant high are typically out of luck in Utah. But the Farm Bill does make it possible for Utah constituents to purchase CBD and have it shipped directly to their home, without having to contend with confusing local and state laws in Utah.
Finding CBD in Utah
Despite the legal ambiguity, some stores continue to stock CBD. These shops use the federal Farm Bill as justification for their legally-grey actions, and they have done so to moderate success. For Utah citizens looking to avoid purchasing online and instead operate within their own state, online research is an absolute must before traveling to any potential CBD vendor.
Full Spectrum CBD vs Cannabidiol Isolate: Learn The Differences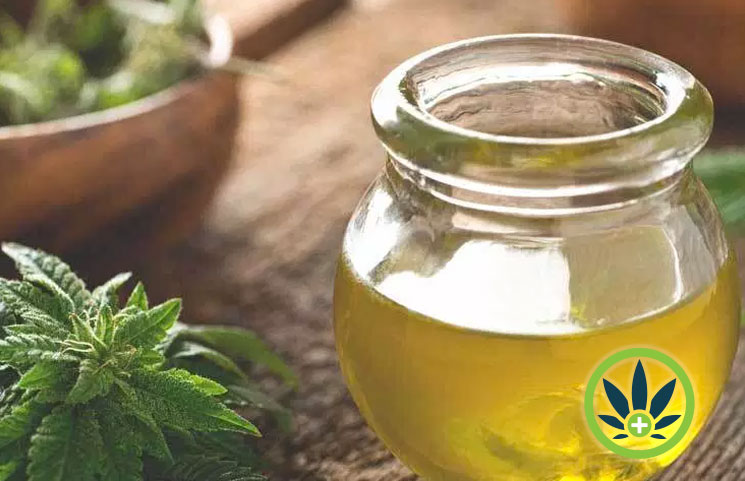 CBD has become a go-to option for many men and women looking for a natural and potentially reliable solution for issues such as pain, anxiety, irritation, and the like. Before choosing a CBD product, it is important to understand the difference between the two of the most common-types of formulas, which are full-spectrum and isolate. Fortunately, this post is here to help.
Full-spectrum CBD features all of the naturally-occurring compounds in the marijuana plant. These compounds include cannabidiol, terpenes, fatty-acids, and tetrahydrocannabivarin. These substances work together to provide users with the soothing effects that they are hoping for. Further, studies show that the full-spectrum substance may be much more effective than isolate.
Isolate, on the other hand, is stripped of all of these important substances. The purified CBD can be effective, though, when it comes to treating a number of ailments. For example, isolate may be more beneficial than full-spectrum when one needs a particularly strong and potent formula that can be controlled for a particular dosage. Unlike full-spectrum formulas, isolate products test to be free from odor, flavor, and they are also cheaper as well.
Both products interact with one's endocannabinoid system. Of course, the product that one chooses depends upon what one is looking for. Those who are interested in receiving all of the natural substances that occur in the hemp plant may want to opt for a full-spectrum formula. One the other hand, those who are interested in a formula that is been stripped of the naturally-occurring elements and that is free from flavor, taste, and smell, may want to opt for an isolate.
When Will Whole Foods Health Store Sell Medical Marijuana Products?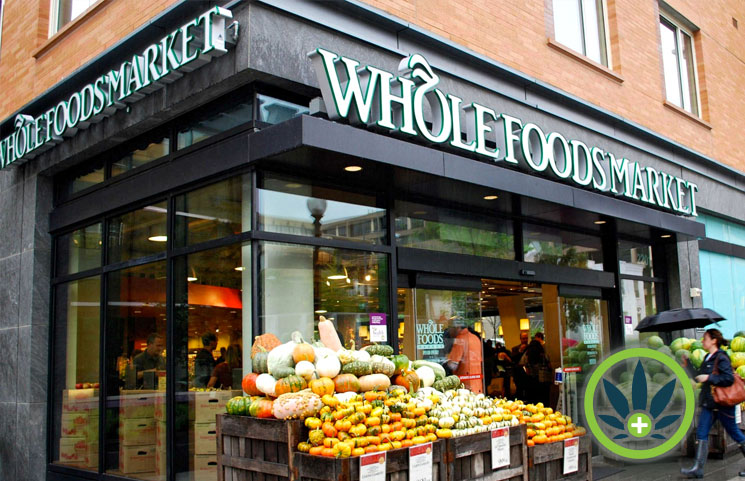 Whole Foods market is one of the most popular health food stores in the country. John Mackey, the company's CEO, recently attended a conversation hosted by The Texas Tribune.
During the conversation, an audience member directed a question to Mackey and inquired whether the company would consider selling "alternative proteins," as in, insects. Mackey answered in the affirmative and then, turned the conversation to marijuana.
He stated,
"If Cannabis is ever passed in Texas, chances are good that grocery stores will be selling that too."
And,
"You just never know what happens over time with markets. They change and evolve."
The conversation's monitor then inquired which will come first, the insects or the brownies.
Mackey responded,
"Let's see what happens with the market and the government regulation over time."
It comes as no surprise that Mackey is open-minded concerning cannabis products being sold at Whole Foods. As early as 2013, he expressed support for the legalization of marijuana during an interview with Mother Jones.
As Mackey stated,
"I am pro-choice, favor legalizing gay marriages, protecting our environment, enforcing strict animal welfare protection laws (I've been an ethical vegan for 10 years), marijuana legalization, having a welfare safety net for our poorest or disabled citizens, and a radically reduced defense budget and military presence around the world."
Whole Foods's entrance into the cannabis market may be coming at a good time. Since the company had been acquired by Amazon in 2017, it hired a trend-spotter who made a prediction concerning the hottest trends for 2019. One of the hottest trends was hemp products. As the company discussed on its website, hemp hearts, seeds, oils, and the like are nothing new to those who love food and body-care products. However, now, there is a ignited interest in the other parts of the plant, which may provide a range of other benefits.
Although it may take some time and legislative changes before Whole Foods is comfortable selling marijuana products, the first step may be hemp-derived CBD products due to the passage of the 2018 Farm Bill. Further, this week, the Food and Drug Administration announce that it is planning on holding sessions as it concerns "alternative" pathways allowing for hemp-derived CBD products to be included in food product and supplements.
CBD and Bipolar Disorder: Can Hemp Cannabidiol Treat This Health Condition?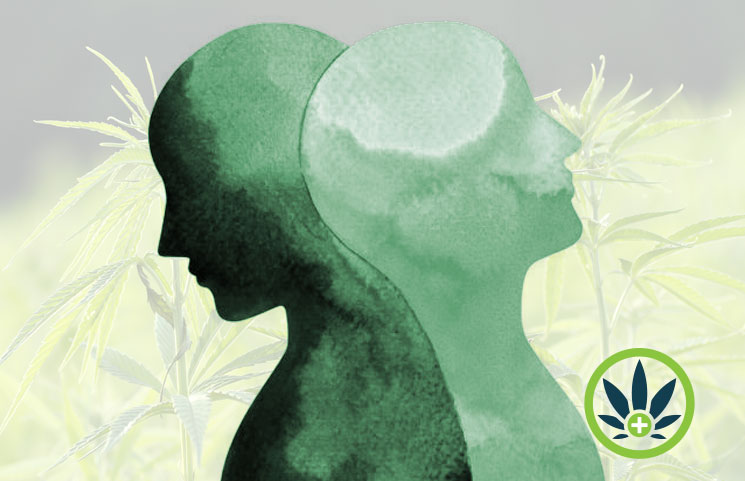 Bipolar disorder can affect anyone and although it mainly has genetic roots, sometimes factors such as environment, age, and other factors can cause its development. There has been a great deal of research lately concerning potential remedies for bipolar disorder. One particular focus is cannabis. Although the research seems to be conflicted in that some studies show that it may work better than traditional drugs for mania and depression, other studies show that it may cause an increase in depressive symptoms. There is also the issue of whether cannabis is addictive, as there are some studies that show that those with bipolar disorder are nearly seven times more likely to use marijuana illicitly.
There are those that are taking a different approach to cannabis and bipolar disorder. Rather than focus on the effects of cannabis, it may be better to delve deeper and into the type of chemical makeup and amount of cannabidiol.
Understanding THC and CBD
The two most prominent compounds in marijuana are cannabidiol (CBD) and tetrahydrocannabinol (THC).Though both of these substances impact the endocannabinoid system that is responsible for appetite, mood, memory, and sensation, their impact varies depending upon the amount of each compound in the cannabis. Further, dissimilar from CBD, THC is a psychoactive substance. Therefore, it promotes that high feeling.
On the other hand, CBD is a calming substance that may be able to alleviate pain, it could reduce anxiety, inflammation, and other issues. There are also some studies that suggest that the properties of CBD may mitigate THC's psychoactive properties.
Full-Spectrum or Isolate CBD
Given the psychoactive effects that THC can cause, it may be best to use CBD. When choosing a CBD product, there are two main types – isolate and full-spectrum. Isolate is stripped from powerful and potent compounds, such as cannabinoids, fatty-acids and terpenes. These substances are responsible for promoting a range of benefits. On the other hand, isolate is free from such substances, but there are studies that suggest that it may be more potent. The decision is, of course, a personal one.
CBD and Bipolar Disordar Summary
Overall, CBD may have the potential to treat bipolar disorder. However, at this point, there is no conclusive evidence on the issue. There is also an open question as to whether CBD with THC or just CBD on its own may be best, or whether it is better to use a full-spectrum product or an isolate. These questions may take time and of course, research to answer. The best thing that users can do is to stay abreast of new information and CBD development.