On a recent FOX & Friends, former NFL running back of the Denver Broncos, Terrell Davis shared the debut of his CBD-infused hemp extract sports performance drink, DEFY, and what it means for not only him, but all football players, retirees and athletes across the world.
As per the claims made, DEFY is founded on his personal experiences and how he failed to recover at a reasonable rate. Today, it serves to support athletes as well as active men and women who want to add the essential fuel needed for peak performance and recovery.
As a former football player and three-time Pro Bowler, Davis believes that something like DEFY is essential, especially given that the sport is mentally and physically demanding. Having played it for years, he eventually had to end his career in 2002 because his injuries did not allow him to perform physically. Even after retirement, he was supposedly having a lot of difficulty, and this all changed when he was first introduced to CBD.
Davis has previously shared more feedback about why he believes the CBD benefits are a cause for good and why more athletes are interested in using cannabidiol-infused products for pain relief:
"If CBD were available to use when I was in the league, I have no doubt my career would have been extended. Injury and daily recovery are a prominent part of professional athletics." […] "I hope that with CBD's growing awareness, the right studies will help influence the accepted use for professional athletes. We're at the forefront of one of the biggest movements in health."
Initially, coming across CBD did not do much for him, in the sense that he felt very skeptic about it. In particular, he believed that those who supported CBD and claimed it to be a gift, merely felt that way because of their bias viewpoints. However, after having done his part in understanding how the cannabinoid works with the body, and what it does in return, it made immediate sense to him to start DEFY, making him a Co-Founder of the performance brand. When asked what makes DEFY different, he said:
"Recovery is faster […] Me two years ago, I had a lot of inflammation in my knees, I had chronic pain, and it wasn't fun to work out and to be active. Once I started taking CBD, over by a two-week period, where I was working out, recovering faster and […] just feel[ing] better."
As for the drinks, DEFY currently comes in three flavors, which are Orange Mango, Mixed Berry and Lemonade, with each serving containing 20mg of spectrum hemp extract. In addition, the drinks contain no traces of THC, which Davis disclosed when asked whether athletes will pass drug tests after consumption.
Earlier last year in February, the two-time Super Bowl Champion Terrell Davis shared his excitement with TMZ Sports nearly a year ago about the Defy CBD sports drink, saying the use of CBD for pain relief could have prolonged his professional football career as a running back but knee injuries hurt his athletic performance.
Also later last year in August, the Hall of Fame NFL player was on CNBC to share more insights into his non-intoxicating, zero-THC, CBD-infused performance drink (which contains 20mg of cannabidiol per beverage) and how it would have been very beneficial towards his career and overall health from injury recovery and even concussion rehab:
Some worthy soundbites he said:
"I feel about as good as I did when I played. My knees, I have more flexibility in my joints right now," said Davis, who played in the league for seven years and retired before the 2002 season. "For a year and a half now I've had one migraine, and I didn't have a full-blown migraine, so it's helped me in that respect." […] "In a few years, hopefully sooner rather than later, … CBD will be something that players who are currently playing will be able to use as a measure of taking care of the pain management, the inflammation. So I think the benefits of this [will] be tremendous, and we have yet to see [any] known side effects, so I'm encouraged by what we see."
DEFY CBD drink CEO was on record saying:
"The sheer power of CBD is to help the body to recover and perform is unprecedented. We believe CBD is the most transformative ingredient to merge this decade. We've spent years developing the right formulation that tastes great and delivers immediate benefit. We will continue to invest in the strongest Scientific Advisory Board and work with suppliers that have been at the forefront of CBD research."
The "DEFY The Everyday" CBD-infused performance sports nutrition beverage has quite a bit of social media presence already via their Instagram and Twitter channels, as well as Terrell Davis' personal accounts:
and
Davis, who appears to be on a recent media tour, in addition to his snippet on Fox News morning show, also appeared on the Hot 97 radio station show 'Ebro in the Morning' to an in-depth sit down talk about his football career, recovering from injuries, concussion protocols and of course his new DEFY CBD-infused hemp extract sports performance beverage:
Now, one underlying component that remains consistent in Terrell's CBD enthusiasm and use is how he believes that fellow NFL players in today's game can greatly benefit from consuming CBD too. Davis, who clearly put miles on his body and even lead the NFL in rushing yards in 1998 and had the most touchdowns scored in two different seasons, continually brings it up that the NFL should strongly consider allowing professional athletes use cannabis oil substance for better pain management and recovery.
NFL and NFLPA are Studying CBD and Marijuana Use for Players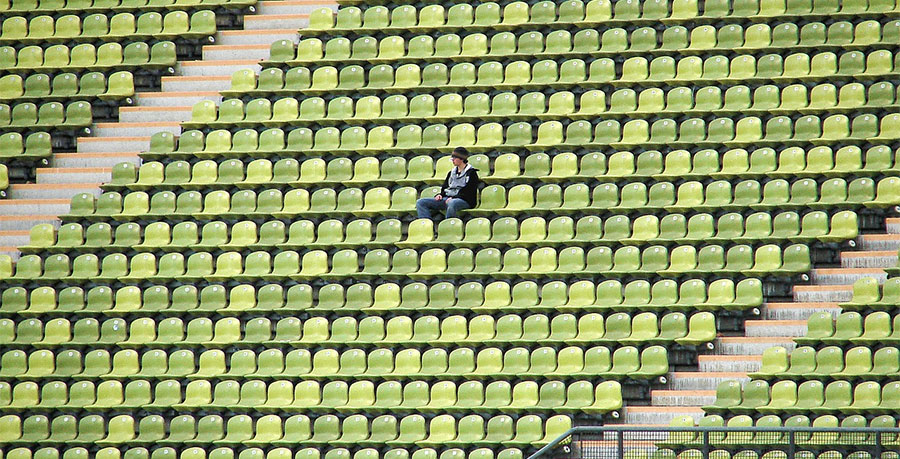 Back in May 2019, both the NFL and NFL Players Association came together to address football players health in not only pain management, but behavioral health and wellness.
This marked the first time in the National Football League's history to cooperate with the NFLPA on the possible use of cannabis and CBD oil as a viable solution to pain management.
The Two medical committees formed by the union and the league will offer recommendations on medical issues as the study goes forward. This also includes a review of the team's practices and policies for the players using prescription medication.
In forming the two committees, NFLPA and NLF are addressing topics that they formerly did not agree on. As of now, several players have expressed their frustration over the punishment of players who test positive on marijuana tests even if such players had only used marijuana as a pain remedy. In addition to Terrell Davis entering the CBD industry, former New England Patriots tight end Rob Gronkowski also made his way into the cannabidiol market with his partnership of CBD-Medic.
The union and league officials have indicated that the committees are working together since the original news announcement last year. Major policy changes will have to be made using the traditional approaches of collective bargaining between NFLPA and the NFL, or through their yearly negotiations over jointly administered drug policies.
The reports also showed one committee will take care of mental health and wellness, while the other will cater for pain management. Both the NFL and NFLPA did agree that the committee for pain management would not solely focus on marijuana. It will also study various strategies for players and alternatives to pain management other than marijuana.
While cannabis remains on the list of banned substances on the league, and a player who tests positive can be suspended, this is a very positive sign for CBD being accepted into the NFL one day as federal regulations pass and CBD state laws change this decade. Aside from Gronk and Davis, several current and former players have also been championing for cannabis acceptance, claiming that it helps to cope with violent sport and rigorous playing, hence urging the NFL to reconsider its stance on the controversial marijuana plant.
Roger Goodell, the NFL commissioner, has said that the league can consider permitting players to relieve pain with marijuana if it is scientific and medical experts establish it as valid. The league union said that by the 2019 season, every NFL team would appoint a specialist for pain management to work with players closely.
In July 2017, the NFL said that it offered to work with NFLPA to research on the use of marijuana in relieving pain. The union did not respond to the offer immediately but was studying the same issue via its committee for pain management. NFLPA's executive director, DeMaurice Smith, said during a 2017 interview that the union had been drafting a proposal to the NFL that would lead to a lesser punitive approach to players who use recreational marijuana.
The union and the league have already started talks regarding a new collective bargaining agreement. The current labor agreement will run through the 2020 season, and any material changes to the marijuana policy of the sport may come within the context of these CBD negotiations.
The NFLPA and NFL said that the pain management committee would also get reports from a monitoring program of prescription drugs. This will monitor all the prescriptions given to the NFL players by unaffiliated physicians and club physicians.
As part of the establishment of the league union's mental health and wellness committee, every team will be mandated to have a clinician to coordinate a network of providers. The clinician will have to spend 8 to 12 hours a week at the practice facility of the team.
What's Next for DEFY Drink and CBD Beverages?
As media reports clearly show, Terrell is passionate about the use of CBD and his endorsement of the research-backed, science-built DEFY hemp extract drink. Davis, who's famous line about DEFY is, "all CBD is not created equal", believes all athletes can benefit from drinking CBD-infused beverages as the product was specifically formulated to help in fast muscle fiber recovery and hyper-focused, clear-headed training.
It will be interesting to see how one-time NFL MVP (and Super Bowl MVP) Terrell Davis and DEFY sports performance recovery drink catches with the mainstream masses, but there is no doubt the company has firepower when it comes to marketing and hopefully many can say the same about the product's potency and effectiveness. Whether or not professional sports leagues like the NFL allow athletes to start consuming and applying CBD remains to be seen, but as the player advocacy and enthusiasm grows, there will be change to endure as hemp-derived cannabidiol beverages are starting to capture the imagination of active men and women from all around the world.