It has been recently revealed that a team of researchers conducted a study to understand how cannabis consumption affects older adults' determination to exercise. Although considered a preliminary study, the researchers have since concluded that weed consumption is not negatively associated with fitness, suggesting that the elderly, cannabis-using population are more likely to exercise than those who don't take cannabis.
It is no secret by now for many decades the mainstream narrative has depicted marijuana and cannabis in the reefer madness, lazy stoner limelight much more than the fit, active and healthy lifestyle. But now, recent revelations inside the industry of aging baby boomers show those over the age of 60 are more likely to adapt to a fit and active lifestyle as opposed to the non cannabis users. And what makes this further interesting is the caveat of adults over the age of fifty are one of if not the most fastest growing segment of the population who are using cannabis in the US thanks to the advancements in legalization and acceptance.
Participant Sample Size
A total of 164 participants aged 60 and over were included in this study. 28 were cannabis non-users and 136 were users of cannabis and both groups supposedly underwent an exercise intervention trial. During this period, the researchers measured the following indicators:
Body mass index (BMI)
Participants' overall exercise behavior
Cardiovascular fitness between the two groups under consideration
Key Takeaways
Interestingly, the researchers found that the BMI for cannabis users was significantly lower than those of non-users. Cannabis users exercised 0.7 more days on the Stanford 7-Day Physical Activity Recall compared to their counterparts by week 8.
As for the two groups' scoring on an exercise subscale called the Community Healthy Activities Model Program for Seniors at 16 weeks, cannabis users scored 4.1 points higher than the other group. That said there was no statistical significance in certain areas, namely:
"Neither baseline nor post-intervention fitness differed by cannabis use status, and cardiovascular fitness improved after intervention in the full sample."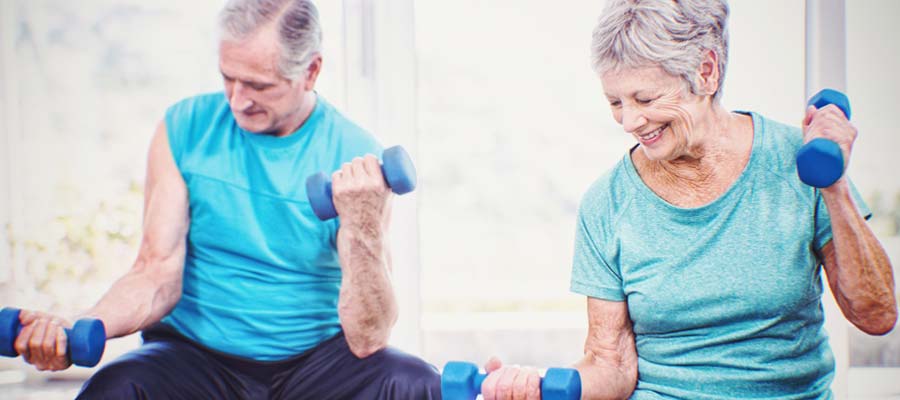 Future Work
This study has a number of limitations that need to be considered. For starters, the team required participants to complete self-reported exercise questionnaires, which can be biased in some ways. Then comes the lack of information on confounding variables including time of day, gender, duration of cannabis use outside of the study, and the actual doses administered. Finally, the authors deem this study as just being a preliminary trial and that the sample size needs to be higher, especially among the non-cannabis users' group.
Having said all that, the authors conclude with caution that:
"At minimum, the evidence suggests that cannabis use does not hinder older adults' ability to engage in physical activity, to participate in a supervised exercise program, or to increase their fitness as a result of physical activity."
It looks like the "stoner" narrative doesn't necessarily apply to the aging population. However, it might be interesting to see how results vary depending on different age groups. To read more about the study, visit here.