Breastfeeding And Cannabis: Four Things To Know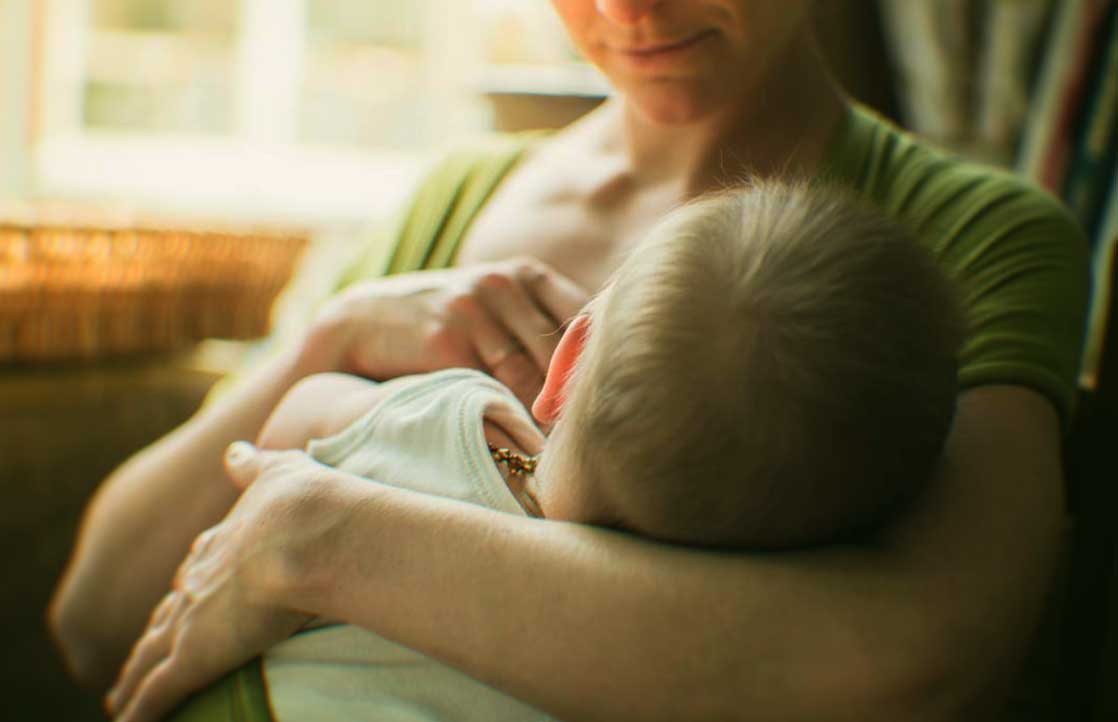 For breastfeeding mothers dealing with certain medical conditions, there is one question that does not seem to have a clear answer: Is it okay to use medical cannabis?
Here is some information to keep in mind if you are a medical cannabis user who intends to breastfeed.
1.  Cannabis can be absorbed into an infant's system
A 2015 study by the The Academy of Breastfeeding Medicine suggests tetrahydrocannabinol (THC), one of the primary compounds in cannabis, is found in the feces of infants whose mothers use cannabis while breastfeeding. It also stays positive in urine for 2-3 weeks. This suggests THC absorption and metabolization by infants.
2. More THC stored in breast milk than is absorbed into bloodstream
Breast milk contains approximately 4.5% fat, and THC is stored in fat. In women who use cannabis frequently, there can be as much as eight times more THC in their breast milk than in their bloodstream, which means the baby could ingest a large quantity of the THC consumed by the mother.
3. Breast milk contains endocannabinoids
A 2004 study by Dr. Ester Fride found that our bodies naturally produce endocannabinoids (compounds similar to the cannabinoids found in the cannabis plant) which are present in breast milk and passed on to babies during breastfeeding. Research on newborn mice suggests that these endocannabinoids stimulate suckling, essential for survival, and may help prevent failure to thrive in newborn babies.  According to Fride, endocannabinoids are "extremely vital for proper human development."
4.  Cannabis may slow motor development in children
Research has yielded varied results, some showing that the use of cannabis in breastfeeding mothers may slow her child's motor development and others showing it had no effect.One study found that 68 infants whose mothers used cannabis while breastfeeding had slightly slowed motor development compared to the same number of infants with no exposure. This was specifically true for children whose mothers used cannabis on a regular basis. However, in another study of 27 breastfeeding mothers, exposed children did not have any differences in growth, motor or mental development.
5. Cannabis may have no effect on newborns
Melanie Dreher, PhD, conducted a study on pregnant women and newborn babies in Jamaica. Exposed and unexposed newborns at three days old were compared using the Brazelton Neonatal Assessment Scale, which analyzes infant behavior. No difference was found between those whose mothers used cannabis and those whose did not.
Three months later, the same children were studied again. This time, the cannabis-exposed babies were found to score more highly in autonomic stability, alertness, self-regulation, irritability and were considered "more rewarding" for their caregivers.  Dreher concluded that the difference was likely due to the mothers' socioeconomic characteristics as well as "cultural positioning," and care given to the children.
Would you use, or have you used medical cannabis while breastfeeding? Share your thoughts in the comments below!
What is Cannabichromene? Learn All About the CBC Cannabis Compound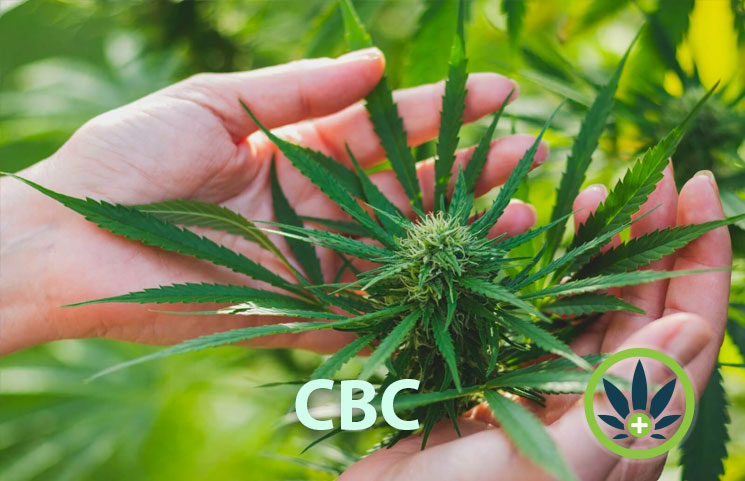 It seems like every day, there is new information about CBD. One of the latest qualities that users are looking into is the cannabinoids. The most well-known cannabinoids are THC and CBD, but there are many others that are worth knowing about. Actually, there is a list of six major cannabinoids and the particular focus of this article is cannabichromene (CBC).
CBC was first discovered in 1966 and it is a substance that naturally occurs in the hemp plant. Like CBD, it does not have any psychoactive properties. Generally though, CBD is not similar to THC and CBC. The substance is created by enzymatic conversion and it is the precursor to cannabigerol.
What Makes CBC Different?
CBC, unlike THC, does not bind to cannabinoid receptors in the brain. Rather, it interacts with other receptors, such as TRPVI and TRPA1. Upon interacting with these receptors, the substance works to active the receptors and the cannabinoids in one's system. The interaction then may boost levels of other endocannabinoids in one's system. This may ultimately be what promotes the therapeutic qualities that the substance offers.
CBC may provide a number of advantages. Current studies suggest that when CBC interacts with other cannabinoids in one's system, it promotes the entourage effect. This leads to therapeutic properties, such as a reduction to pain, irritation,
The Potential Benefits of CBC
There are a number of potential benefits associated with CBC. Here are the main conditions that it may be able to combat against:
May Fight Against Cancer
First, CBC may have cancer-fighting properties due to how the substance interacts with anandamide. In addition, CBC may be able to promote uptake of bliss molecules, which work to keep anandamide in the blood stream. In a recent study published in 2012, researchers surmised that CBC may prevent the growth of beast cancer tumors.
May Lead to Chronic Pain Relief
Second, CBC may be able to promote chronic pain relief. The most recent study, from 2012, indicated that CBD could block pain caused by osteoarthritis. Further, another study indicated that when CBC was combined with THC, it promotes the entourage effect and in turn, it causes anti-inflammatory properties.
May Promote Brain Growth
Third, CBC may promote brain growth. One study analyzed the impact of stem progenitor cells in adult mice and researchers concluded that CBC improved such cells, which work to generate brain function.
May Work as an Anti-Depressant
Fourth, CDC may function as an antidepressant. The substance has been tested for its impact upon anxiety disorders. One of the most recent studies showed that CDC helped rats cope better during stress tests.
These are just a few of the main potential advantages associated with CDC. A few other likely benefits of CDC is that it may have anti-bacterial properties and it may be able to fight against acne. Keep in mind that the potential benefits associated with CDC are derived from tests exclusively conducted on animals. None of the evidence is conclusive and there still needs to be a great deal of research.
Is CDC Legal?
One of the most important considerations to take into account concerning CDC is its legality – or lack thereof. Currently, only nine states have legalized marijuana (and ones that contain CDC). However, it is still federally illegal and there are efforts to enforce federal laws.
Further, marijuana plants are not specifically bred to be high in CDC, therefore it is challenging to find products that are high in the substance.
Cannabichromene Summary
Overall, CDC is a prominent substance for its therapeutic and other beneficial qualities. There are some brands that do offer marijuana products that are high in CDC, they are just difficult to find and users need to do their research about the products.
What is Cannabigerol? Learn All About the CBG Cannabis Compound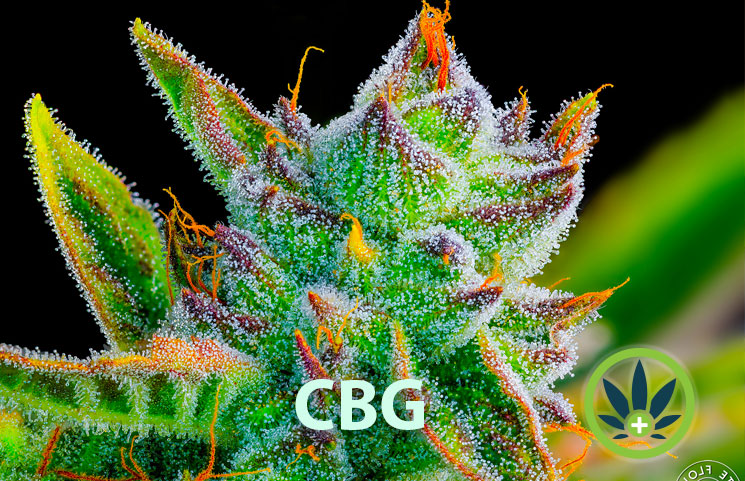 What Is Cannabigerol (CBG)?
Cannabigerol (CBG) is not a well-known substance, but it is one whose reputation is certainly development. CBG is a cannabinoid present in the cannabis plant. Unlike THC and CBD, it is often at a lower concentration, but it its effects can be just as prominent and powerful.
First discovered in Israel in 1964 by marijuana researchers Yehiel Gaoni and Raphael Mechoulam, the substance is just starting to gain prominent due to its presence in the cannabis plant and its potential benefits.
CBG influences the endocannabinoid system, a complex network of receptor cells, endocannabinoids, enzymes, and other elements. The two main receptors are C1 and C2, with the former being present in the nervous system, while the later is present in the rest of the body – particularly in the immune system. With the research that does exist, it suggests that CBG binds to the CB2 receptor cells and when it is present in high doses, it may be able to block substances from binding to CB1 receptors.
This ultimately causes the "entourage effect." Though the full implications of this effect are still being researched, the preliminary studies suggest that it may have a beneficial impact upon one's system.
CBG Uses
CBG is currently used for its potential ability to address physical and psychological conditions. Here are just a few of the conditions that it may be able to address:
Inflammation
Inflammation is often an underlying cause of many health conditions. CBG was used in one study concerning mice with inflammatory bowel disease. Upon being given CBG for a period of time, the mice exhibited fewer bouts of the condition. Though CBG's potential to address inflammation is clear, there is still a great deal of research that needs to go into the product. If it can indeed help those with inflammation, it may be a prime substance due to its natural properties and positive effects.
Neuroprotective Effects
CBG may also have neuroprotective effects upon one's system. For instance, the substance is considered to be similar to an antioxidant in that it can protect the nervous system from damage. In one study, those with motor deficits were helped by the CBG.
Antimicrobial Effects
CBG may also have antimicrobial effects. The substance was tested against a number of strains of staphylococcus bacterium. CBG was able to mitigate the abundance of CBG. However, given that such bacteria are becoming more powerful and resistant, there is no telling how CBG will be able to interact with such bacterium.
Stimulates Appetite
Those who have a weak appetite may be aided by CBG as well. In one study, rats were given CBG and researchers observed their feeding habits. Rats who were given CBG experienced an improved appetite and their food intake increased as well.
Cannabigerol Consclusion
These are just a few of the primary advantages associated with CBG. Though there still needs to be a great deal of research into the effects of CBG and its properties, what is known about the substance is already a good start.
What are Terpenes? Ultimate Health Guide to Cannabis Terpene Oils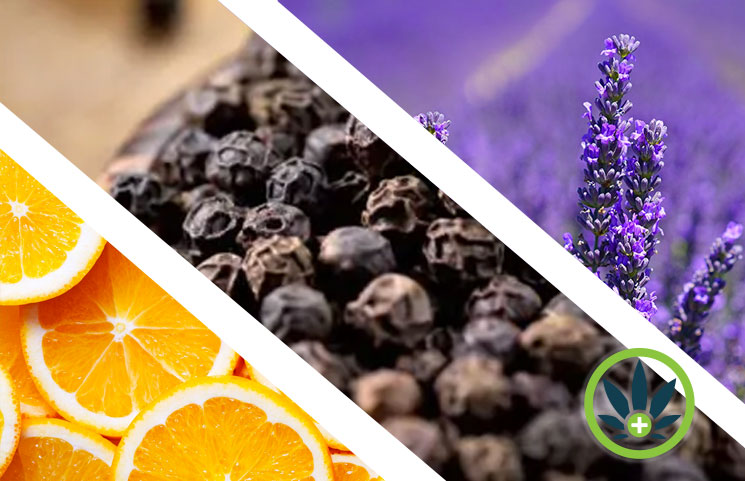 Those who have turned to cannabidiol (CBD) for their health and wellness needs may have heard of the word "terpenes." These substances are just as important as every other component in CBD and being aware of them and their qualities can help users ensure that they are making the right decisions for their needs. Here is a quick and simple guide on terpenes.
The Basics of Terpenes
First and foremost, terpenes are substances that work synergistically with the phytocannabinoids in plants. Choosing a CBD product with quality terpenes can make all of the difference because these substances have their own therapeutic qualities as well.
There are nearly over 200 terpenes and they found in nearly all plants. Concerning cannabis, there are individual terpenes found there as well. Terpenes are often what drive smell, taste, and even the color of the plant. Likewise, various cannabis plants have their own types of terpenes, which is why choosing the right plant can affect the ultimately quality of one's experience.
The most common types of terpenes that are found in cannabis are B-caryophllene, linaloon, limonene, and B- myrcene. Perhaps the most well-known type of terpene is limonene, which is found in rosemary, caraway seeds, and citrus rinds. It has a citrusy type of aroma and a sharp taste. It works well with cannabidiol and is recognized for its anti-anxiety qualities.
The other well-known terpene is B-caryophyllene. It is present in substances such as cloves, black pepper, and hops. The substance is recognized for its spicy aroma. Those who consume this substance may benefit from its anti-inflammatory, pain-relieving, and anti-fungal properties.
As for linalool, it is present it is often found in vitamin E. It is often found in substances such as lavender, rosewood, and birch and its flavor is described as citrusy and spicy. This substance often properties pain-relieving and calming properties.
Finally, B-myrcene is very widespread. Whether it is in the hemp plant depends upon the variety of hemp that one is using. Its aroma is earthy and fruity and those who use it may be able to benefit from its anti-inflammatory and muscle-relaxing properties.
Terpenes are significant because they influence one's CBD experience. For example, one type of terpene in the CBD can cause a sleepy effect, while another one can promote relaxing and pain-relieving properties. Therefore, it is best to be fully aware of what is choosing.