Why Can't My Mom Get High?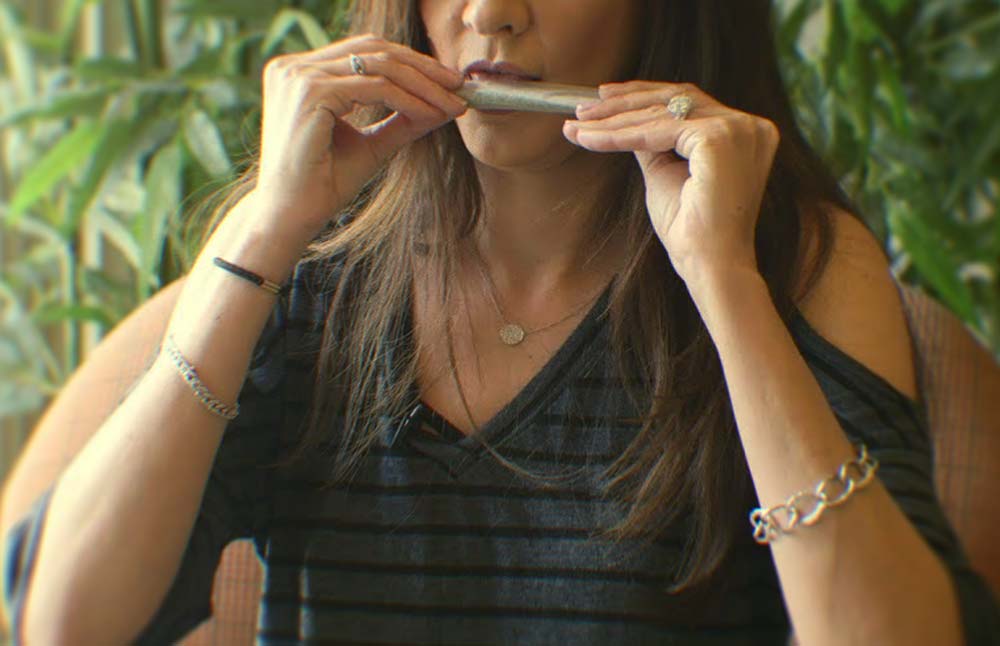 My mom can't get high. Giving her a vape pen filled with butane hash oil produced a lot of coughing, but no results. She's tried edibles three times. The third time, we gave her a dose with 70mg THC — substantially more than the 10mg recommended for first time users. It hit her stomach, making her a bit nauseous, but produced no noticeable psychoactive effects.
My mom's not alone. It's a common for people to not get stoned, especially their first few times. I called up one of HeathMJ's writers, Alyssa Gocinski, to find out why some people don't get high from cannabis.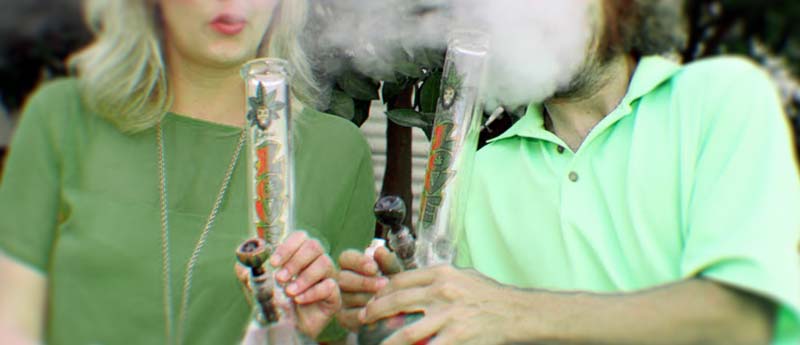 5 Possible Reasons Mom Can't Get High
Here are five possible causes:
Chemical Change
William Novak wrote in his book, High Culture, that it is possible that people don't get high their first few times because "raw" THC does not cause the psychoactive effects attributed to cannabis. Some researchers claim that THC is changed by an enzyme in the liver into a metabolite, 11-hydroxy delta-9-THC. It may take several smoking sessions for the liver to produce enough of this metabolite, much different than the original chemical, to actually affect the user and initiate the high.
Improper Technique
Many novice smokers are not familiar with how to efficiently ingest cannabis. Novak suggests that unlike with cigarettes, the goal in smoking cannabis is to inhale deeply and keep the smoke in your lungs for as long as possible. Most beginners choose to take small hits in order to avoid excessive coughing and irritation, so it usually takes a few go-arounds to feel the desired effects.
Hormones
A study by researchers at the French National Institute of Health and Medical Research found that a certain hormone may counter the effects of THC, the leading psychoactive chemical in cannabis. Pregnenolone, steroid hormones that our bodies naturally produce, wards off the "high" by prohibiting THC from activating its brain receptor. Some people take pregnenolone supplements or use it as medicine for fatigue, trauma, enhancing memory, improving immunity, and more. So those with more pregnenolone in their bodies may have a harder time feeling the psychoactive effects of cannabis.
Mental State
One of the reasons why everyone acts differently to cannabis is because we all have unique expectations and ideas. Some may appear to be immune from the effects of THC, but they may just be restricting themselves.  Norman Zinberg, a psychoanalyst specializing in addiction, said that some people refuse to submit to the experience of cannabis. So people who do not feel high may still exhibit outward physical symptoms that suggest they are, but they have failed to mentally open up to the drug.
Tolerance
People who consume cannabis regularly may develop a tolerance that prevents them from feeling high when consuming standard doses of cannabis. Thankfully, a study on cannabinoid tolerance found that it is completely reversible. To avoid using more cannabis than necessary, some suggest taking a short break so your brain is caught off-guard the next time you indulge.

Cannabis stocks flood toward the first increase in 6 days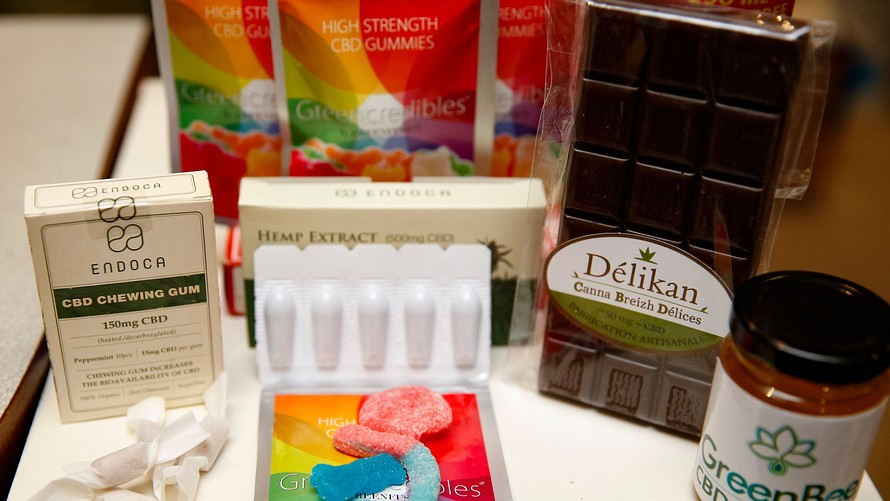 The trade of cannabis stocks was very high on the day of Tuesday.
ETFMG was comprehensively higher Tuesday, as a playful industry research note gave an appreciated relief from the series of misfortunes coming about because of worries over administrative examination and general financial exchange shortcoming.
The ETFMG Alternative Harvest trade exchanged store MJ, – 0.06% kept running up 3.3% in the night exchange with 31 of 36 parts exchanging higher. That puts the ETF on track to snap a five-session losing streak in which it got a fall of 10% to close Monday at a five-month low.
On Monday, the weed area broadened its sell-off after the U.S. Sustenance and Drug Administration's Friday hearing on cannabis and cannabidiol, the nonintoxicating fixing is known as CBD, finished up without an obvious objective for institutionalization or proof of medical advantages and wellbeing.
Independently, Deloitte evaluated that the following phase of cannabis sanctioning in Canada could make a purchaser showcase for edibles and other elective cannabis items worth about C$2.7 billion ($2.0 billion) a year.
In its most recent yearly report on the cannabis business distributed Monday, Deloitte said it expected the new customer advertise, helped by the coming authorization of edibles containing cannabis and cannabis focuses on Oct. 17, will create higher benefits for retailers than cannabis items that are as of now lawful, and achieve new buyers who may have been hesitant to attempt conventional cannabis utilization techniques.
Among different discoveries in the Deloitte note:
The worldwide market for elective cannabis items is required to almost to fold throughout the following five years to $194 billion.
Nearly 50% of likely eatable clients are intending to buyer sticky bears, treats, brownies or chocolate somewhere around at regular intervals.
Green Growth said Tuesday it executed an "a safe distance complete understanding" to purchase most of the offers of Spring Oaks Greenhouses Inc., which holds a therapeutic marijuana dispensary permit and approval to work as a medicinal weed treatment focus in Florida.
Water Technologies International Inc. WTII, +3.33% said it's New Company Now Brands Healthy Solutions has started selling CBD and CBG oils, gummy's, creams, emollients and pet treats.
Reap Health and Recreation Inc. HRVSF, +0.51% said it marked a "multi-million-dollar" organization concurrence with the Asian American Trade Associations Council to bring their Colors, CBx Essentials and Harvest-marked CBD product offerings to more than 10,000 retail locations the nation over.
Canada's cannabis topicals, edibles market can be priced as $2.7B after the legalization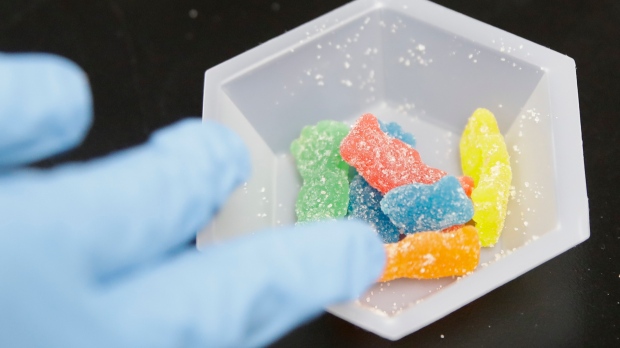 The edibility of the cannabis market can worth $2.7B in a year.
Deloitte has researched about the next phase of the legalization. It also includes the edibility of other cannabis products. It can generate a higher profit.
According to the company's report, Deloitte with Jennifer Lee said that the economic boost will be on the top.
It can also lead a path to produce some new products which will also attract some cannabis curious people.
Lee also said that: "The introduction of cannabis-infused edibles will clearly threaten the alcohol industry as consumers are using the product for similar usage occasions."
In the year of 2018, people had viewed that Canadian children are falling ill for consuming unhealthy products. It was very dangerous for kids. The authority was aware of that and that's why the discussion started.
46 percent of respondents stated that they have the intention to try edible as food. It was on a report of 2017, before legalization.
Auror Cannabis is going to build an inventory after the legalizations of edibles. It will take in the next fall.
The production of expected edibles was 25000 kgs on the current quarter which was ending on this June.  Aurora chief financial Glen Ibbott has said that an unnumbered portion will be out of the calculation.
Ibbott sated that:
 "What we're trying to do is learn from the challenges of the industry last year and the initial launch of consumer legalization," and he also added that "We absolutely have to have sufficient inventory to launch these products properly."
Ottawa also has given a clear indication of legalizing cannabis concentrates and proper cannabis in the month of October. But the exact time of approval of the product is not known.
Cannabis business pitch competition was won by Black women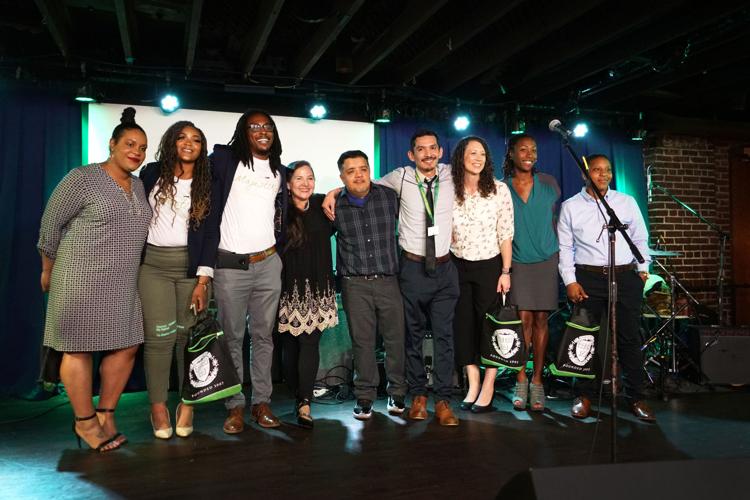 The medical marijuana boom of Mussourie is near.
On the date of June 4, Missouri was on its way to dispense, cultivate and produce medical marijuana. But the price tags were very high at that time. The fund to become a manufacturer is $6000 and to cultivate it was $10000. The banks were ready to give loans for this business as per the statement of other business owners.
Tiffany Brewer, who is the owner of JoJo's Juice bar had said that:
"Anyone interested is going to have to have a significant investment that's nonrefundable."
He also added that "People of color find that is a barrier."
The team of Brewer was planning to open a dispensary. The name of the center was Live roots. On the date of May 19, Brewer won an award at Ignite which is a cannabis entrepreneur competition. The price was $9000 in cash and business services.
There was an ample number of minorities who were interested in the economic boom of cannabis, which was held in Mussourie.
The three winners of the Ignite competition decided to open an individual dispensary. All of them were African American women who were based in St. Louis County.
MajestiKs LLC, which was led by an herbalist and advocate Marne Madson, has decided to open a wellness center of a cannabis dispensary. Pure Leaf Collective's owner and CEO Taronda Ransom is going to open a firm where you will get a 100 percent organic product.
All the nine teams have pitched their ideas in that competition and most of the participants were African American.
The boot camp was organized by Florissant native Sarah Ceti and her husband named Zeta. They help people to get Cannabis license in California.
They had a feeling that they should do something about the unprotected product of cannabis.
On the date of 6th November of 2018, the government gave permission to the legalize the use of marijuana in medical issues. It happened due to the Missouri voters approvement.
The competition also includes some famous peoples like Charles Wu, who is a cannabis investor and chief revenue officer at minorities and agronomics for medical marijuana, Lance McCarthy who is an investment expert and economist. McCarthy also found Ferguson 1000.
Sarah stated that:
"The largest challenge is the financial challenge."
She also added that:
"And that's why we did the pitch event. We wanted to connect the people who have the skills and expertise with the people who have the capital. They are some differing demographics in those groups. It was an intentional action towards creating that ideal economy where everyone has a piece of the pie."