24 Random Acts Of Cancer Kindness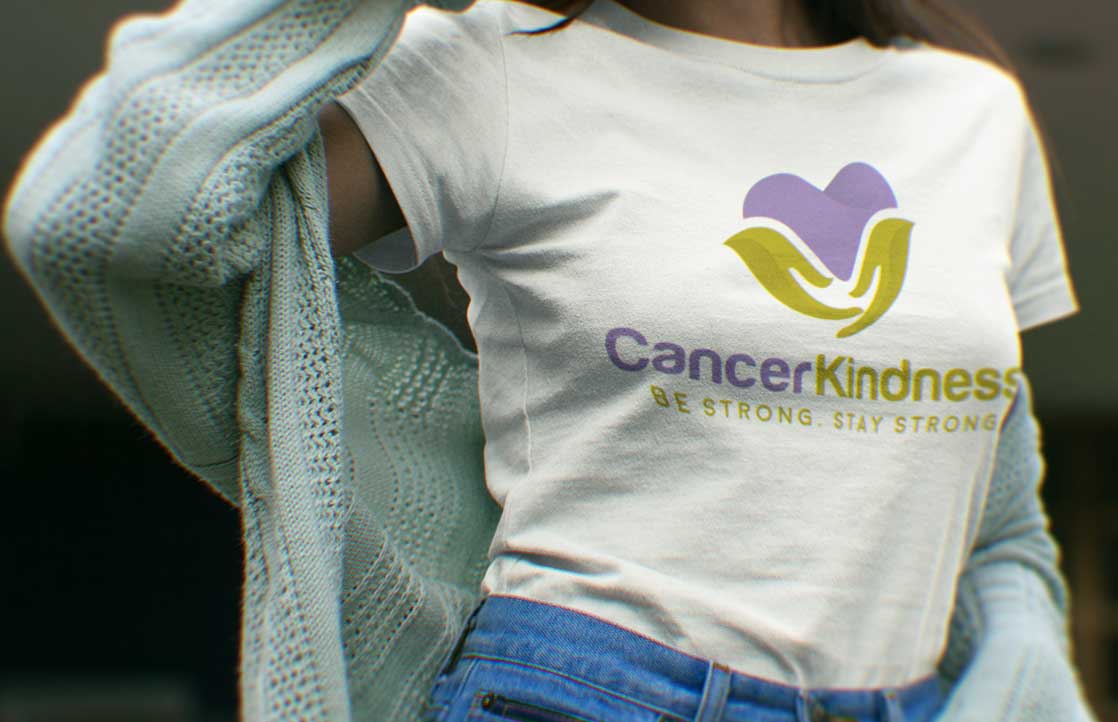 Good things happen to cancer patients everyday but we do not hear about it enough. Here are 24 random acts of kindness to cancer patients that made us smile and melted our hearts:
24 random acts of cancer kindness
1. Students gave the money they raised for their school trip to pay for their principal's cancer treatment.
A group of students from Profile Junior-Senior High School in New Hampshire donated $8,000 that was being saved for a school trip to their principal, Courtney Vashaw who was diagnosed with cancer. Vashaw told Today.com, "I was just astounded by their generosity… I know how hard they worked to try to plan a good last hurrah. For them to make that decision is really a testimonial to the character of the kids."
2. An 8-year-old boy grew his hair for two years to make wigs for kids with cancer, despite being called a girl.
During Christmas of 2012, 8-year-old Christian saw a commercial for St. Jude's Children Research Hospital, which sparked his interest in helping kids with cancer. Even though he was bullied for looking like a girl, Christian grew his hair out for two years so that he could donate it to children with cancer and hair loss.
3. Taylor Swift donated $50k to help her backup dancer's 13 month old nephew fight cancer.
Taylor Swift donated money to her backup dancer's 13-month-old nephew with cancer. Taylor Swift donated $50,000 to her backup dancer's 13-month-old nephew who has been battling cancer. In the description of the donation on the child's GoFundMe account, Swift wrote, "Baby Ayden, I'm lucky enough to perform with your uncle Toshi on tour…All of us are praying for you and your mama and sending so much love your way. Love, Taylor."
4. UK charity organization gave couple their dream wedding after groom was diagnosed with cancer.
Steve and Laura Monks were given a fully paid for wedding with the help of a UK charity organization called Gift of a Wedding after discovering that Steve had been diagnosed with colon cancer. His wife mentioned that, "Steven is currently on palliative care and we don't know what the future holds, but the kindness of strangers made our day completely unforgettable."
5. An elementary school teacher with cancer was moved by a musical performance from her students.
A school choir from Public School 22 gave a touching performance by singing Martina McBride's "I'm Gonna Love You Through It" for their teacher who was recently diagnosed with cancer. The class sang as they all held up pink carnations to support their teacher.
6. A woman carried a baby for her twin sister upon hearing that she could no longer have children.
After Allison Ardolino Dinkelacker was diagnosed with breast cancer, she was told that she not be able to have anymore children. Upon hearing that she could no longer have children, Allison's sister graciously offered to carry her baby so that she could give her sister a second child.
7. Stranger bought a brand new juicer for a woman's mother who was diagnosed with cancer.
Cara Duggan of Belfast, Northern Ireland was looking to buy a used juicer for her mother who was diagnosed with stage 4 oesophageal cancer and needed a juicer for her cancer diet. Cara was stunned when the man who was selling her the juicer heard about her mother's battle with cancer and had a brand new juicer delivered to her home.
8. Friends brought a photoshoot to the hospital for their classmate who was too sick to take his senior photo.
Before losing his battle to cancer, high school senior Kevin Titsworth was too sick to leave the hospital during his cancer treatment to attend his official senior photo shoot, so his friends brought the shoot to him. A friend of Kevin's posted a photo to Tumblr saying, "My bro couldn't take his senior pics because of his cancer so we came to the hospital and made it possible. Love you."
9. A husband planted nearly 400 acres of sunflowers after losing his wife, who loved sunflowers, to cancer.
Don Jaquish of Wisconsin was moved to plant a small city worth of sunflowers after losing his wife to cancer. Don founded the organization, Seeds of Hope, to sell packets of sunflower seeds and donate the proceeds to hospitals, patient advocacy, and cancer research.
10. An NYPD officer paid the fine for the mother of an 8-year old cancer patient when her car was towed outside of the Ronald McDonald House.
Charnee Merritt of New York City parked her car outside the Ronald McDonald House while her son was getting 8-year-old son was receiving treatment for his cancer. When she left the house she found that her her car had been towed and called the police. A responding officer then came directly to the Ronald McDonald House and gave Merritt the $185 for her car, and paid for a car service to take her and her son to the impound.
11. 11-year-old cancer survivor invented a special type of backpack for children who are battling cancer.
11-year-old cancer survivor Kylie Simonds of Naugatuck, Connecticut designed a portable IV machine backpack for kids with cancer receiving chemo treatments or blood transfusions.
12. Co-workers donated 154 sick days to a teacher with cancer to ease her stress during treatment.
After being diagnosed with breast cancer, elementary school teacher Carol Clark of Cudahy, California had used up all her sick days but was pleasantly surprised to find that her colleagues so generously gave up their own personal sick days to help lighten Carol's load. Carol told the LA times, "I was pretty blown away…It's an indescribable feeling. It increases your faith in humanity."
13. Mark Cuban paid for a couple's wedding after cancer wiped out their life savings.
Mark Cuban, host of "Shark Tank" and owner of the Dallas Mavericks paid for Monica and Leroy Wilkinson's wedding after learning of the couple's traumatic misfortunes, including multiple miscarriages, a stillborn daughter, and Monica's diagnosis with stage 4 ovarian cancer.
14. A cop dressed like Superman drove 11 hours to surprise a 7-year-old boy with cancer.
After reading about 7-year-old Bryce Schottel's battle with cancer, Senior Cpl. Damon Cole of the Dallas Police Department drove 11 hours to surprise the boy dressed up as Superman. Bryce's father commented on the cop's generousity by saying, "All Bryce kept saying was 'wow,'" In response to the officer's kind actions, he also mentioned, "If the world had more people like that, we might be in a better place."
15. 12-year-old cancer patient was given concert tickets from a stranger to see her favorite band perform live in concert.
22-year-old Amanda Jaramillo gave up her concert tickets for 12-year-old cancer survivor Estefania Canales see her favorite band, One Direction, perform in concert. Estefania wrote to Jaramillo: "Thank you, thank you for giving me those tickets."
16. Members of a local community came together to celebrate the holidays early for a 4-year-old cancer patient who had only weeks to live.
Members of a local community in West Jordan, Utah had their town celebrate Halloween, Christmas, and 4-year-old Ethan Van Leuven's birthday early when he was given only a few days to several weeks to live. Ethan's mother, Jennifer told Today.com that, "It's a really difficult time, but this just makes it a little bit easier just to see how many people love and support."
17. A homeless man returns a purse to a single mother when he discovered that she was battling cancer.
When he saw that she had a public assistance debit card in her wallet, a homeless man in Pennsylvania returned a purse containing $400 to a single mom battling cancer brain cancer.
18. Police Department made a 9-Year-Old Boy with cancer an honorary member of their police force.
Upon hearing about 9-year-old Gabriel Santistevan's battle with brain cancer, the Aurora Police Department of Colorado made Gabriel an honorary member of the force. The police department honored Gabriel with a special ceremony at their city hall.
19. A University marching band surprised a cancer patient by playing for her after she finished her chemotherapy treatment.
The University of Wisconsin's marching band made cancer patient Ann Tratchenberg's dream come true when they played for her on her last day of chemotherapy. Ann was escorted out of the hospital by the marching band as they played for her.
20. Football star Sen'Derrick Marks gave a teenage girl with cancer a night to remember by taking her to her prom in his Lamborghini.
After hearing about 18-year-old Khameyea Jennings struggle with cancer, NFL player Sen'Derrick Marks took Khameyea to her senior prom in style in his Lamborghini. Marks and Khameyea arrived to the prom and were reportedly greeted with applause and cheers from fellow classmates.
21. Soccer star Luis Suarez delighted a young cancer patient and fan with a surprise video call.
Young cancer patient Mateo sat down for a video call that he thought would be with a Spanish doctor for a consultation. When the conversation began, the patient was in awe when he found that it was Suarez on the other end.
22. Costco customers raised money to pay for a Costco employee's vacation after he was diagnosed with cancer.
When they heard that Arlie Smith, an employee at Costco in Danville, California was diagnosed with cancer, customers came together and raised $2,500 to pay for a vacation for Arlie and his wife at a resort in Laguna Beach.
23. A group of friends shaved their heads to show their support for their friend who was diagnosed with cancer.
Friends of cancer patient Gerdi McKenna surprised their friend when they all decided to shave their heads to show their support and donated all of the hair to the Cancer Association of South Africa.
24. A man walked 645 miles to Comic-Con dressed as a Stormtrooper from 'Star Wars' to honor his wife who lost her battle with cancer.
Kevin Doyle walked from the Rancho Obi-Wan Star Wars Museum in Pealuma, California dressed up as a stormtrooper to honor his wife Eileen who was a big fan of "Star Wars." His goal was to raise money for a nonprofit called "Eileen's Little Angels," which will provide toys with his wife's artwork for children with cancer.
Do you have any heart warming stories that you would like to share with us? Comment below.
Five Ways Cannabis Affects Sleep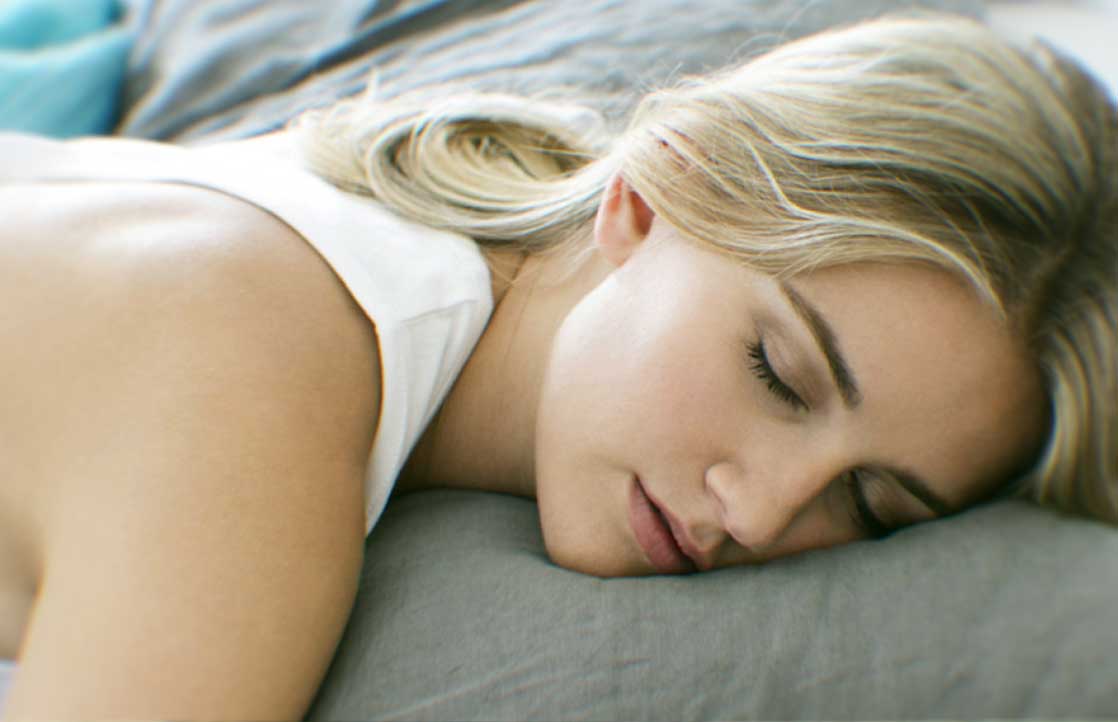 Medical patients often suffer from not sleeping well. We dug into recent studies to see if cannabis improves sleep. Here are five things you should know:
THC boosts melatonin
The psychoactive ingredient in cannabis, THC has been shown to dramatically increase melatonin production, causing a spike up to four thousand times that of baseline levels. Melatonin is a naturally occurring hormone that regulates circadian rhythm and sleep.
Increase slow-wave sleep
According to the Department of Psychiatry at the University of San Diego, THC increases the third and fourth stages of the sleep cycle, also known as 'slow-wave sleep' (SWS). Increased SWS has been linked to an increased reduction of beta-amyloid, the harmful neural protein associated with Alzheimer's Disease, dementia, and other memory loss conditions.
Reduce REM
While cannabis is known for increasing SWS, it also reduces the fifth phase of sleep, commonly known as rapid eye movement (REM). Less REM means having less dreams, but there is yet to be any evidence of negative effects.
Treat sleep apnea
Cannabis' sleep-inducing properties are an excellent natural remedy for those suffering from sleep apnea. This helps them to fall and stay asleep easier and with less interruption.
Reduce RBD in Parkinson's Disease
By using a high-CBD cannabis before bed, you can lessen REM Sleep Behavior Disorder (RBD) effects such as tremors, violent movements, and nightmares. High-CBD cannabis has been found to be more effective than Levodopa, a prescription drug commonly prescribed to patients with Parkinson's and onset-RBD.
More Information
Melatonin and marijuana (Lissoni, P., Resentini, M., and Fraschini, F. "Effects of Tetrahydrocannabinol on Melatonin Secretion in Man.")
Cannabinoids for medical use (Journal of American Medical Association)
Effect of drugs on sleep (National Center for Biotechnology Information)
THC effects on sleep & sleep during withdrawal (Europe PMC)
How Cannabis can help RBD in Parkinson's (Vanwinkles.com)
Has cannabis had an affect on your quality of sleep? Let us know in the comments section below.
Grow Medicinal Marijuana At Home With A Grow Box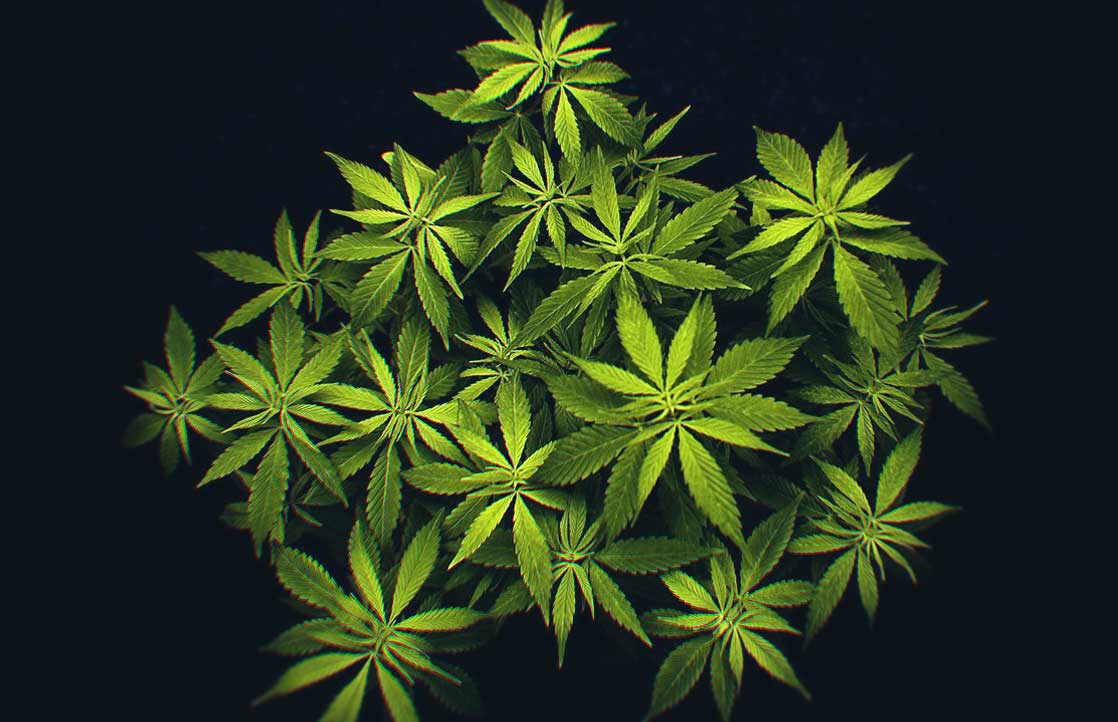 Growing your own medicinal marijuana is a liberating experience. You control all the variables. You know exactly what is in the bud you are smoking. grow box is a discreet and easy way to grow marijuana indoors at home, freeing yourself from dependence on both doctor and dispensary.
Gain independence with a grow box
A grow box is like a tiny, camouflaged green house. It is a self-contained unit with soil or hydroponic growing medium, lights, filters and pumps. Just add seeds, electricity and voila! You are growing your own medicinal marijuana.
Choose the right marijuana strain for you
There are two important considerations when choosing a strain of medicinal marijuana to grow yourself:
Your Medical Requirements – Are you looking for a powerful sedative effect to help with your insomnia or a functional day-time smoke to relieve pain and lighten anxiety?
Your Growing Space – Choose small, bushy strains like Indica or hybrid seeds instead of a tall, leggy Sativa. For your first grow an auto-flowering marijuana variety is the best choice because they require very little care or expertise.
Grow enough marijuana to meet your needs
Grow boxes are available in all sizes. Several surveys in the UK, Canada and the US suggest that most medicinal marijuana patients use 1-3 grams per day, or about 2 ½ pounds per year.
Even the tiny PC Grow Box, which holds just two small plants, can produce two pounds of dried bud per year. The compact SuperBox allows you to grow 8 plants at once with annual yields of 7 pounds or more.
Grow your medicinal marijuana under lights
Marijuana grows best under lights that mimic natural sunlight. There are three common types of grow lights used in the cultivation of marijuana:
Compact Fluorescent Lights (CFLs)
High Intensity Discharge Lights (HIDs)
Light Emitting Diodes (LEDs)
Most grow boxes use either CFL or full spectrum LED grow lights. HIDs don't work well in the enclosed space of a grow box because they get too hot.
While you can grow small amounts of marijuana successfully using CFLs, high quality LED grow lights save electricity and produce the highest yields.
Obtain higher yields using hydroponics
A hydroponic system doesn't use soil. Growing hydroponic marijuana is not as complex as it may sound.
Many grow boxes come with a simple hydroponic system already set-up. You simply add nutrients, which often come with the grow box, and water. You can even choose to grow marijuana with organic nutrients.
Grow marijuana naturally in soil
Some people prefer to grow marijuana as naturally as possible. The Earth Cab grow box series is one style of grow box designed for soil.
Grow a continuous supply of medicinal marijuana
Once you get started you don't need new seeds for each growing cycle. You can propagate new marijuana plants by taking cuttings, called clones, of your favorite existing plant.
A dual chamber grow box has a special space for making clones. These grow boxes allow you to produce a constant supply of fresh buds.
Find the perfect grow box for your situation
For the many medicinal growers discretion is essential. Look for a specially designed stealth grow box.
You can also choose a fully automated grow box that allows you to leave town for two weeks and come home to healthy plants.
Use this detailed review of the best grow boxes of 2015 to find the perfect set-up for you.
Grow medicinal marijuana at home with a grow box
Are you considering growing at home? Let us know why in the comments below!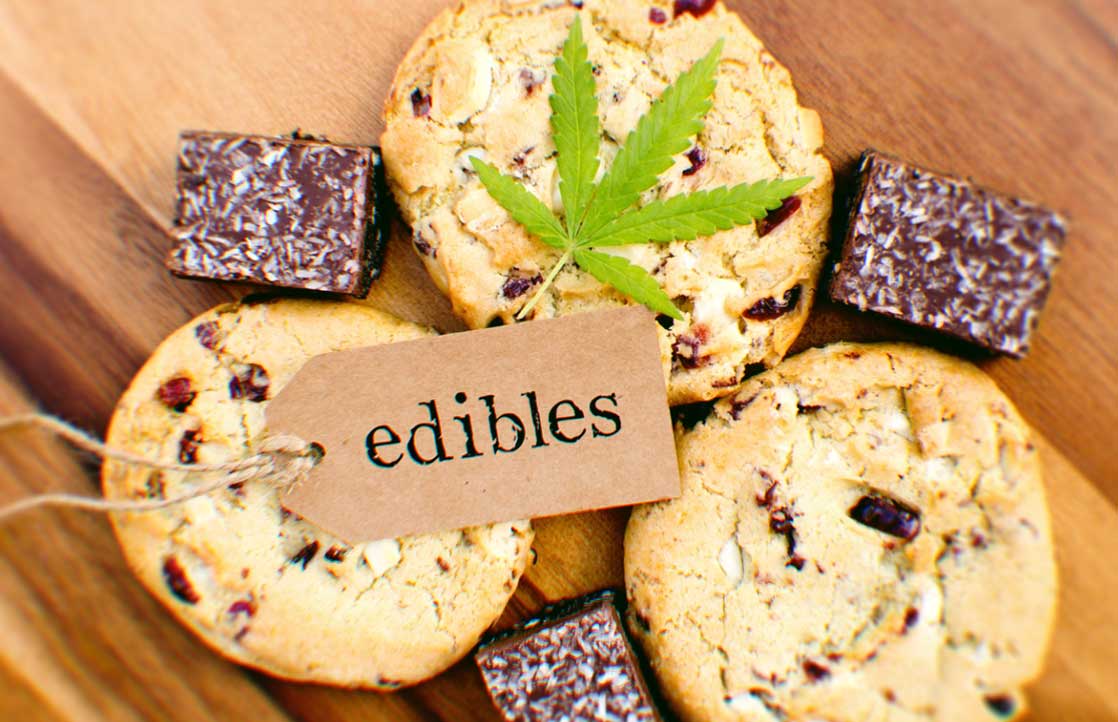 Since there are so many manufacturers throughout the US, cannabis-infused foods are produced in a variety of different ways. Read up on how your favorite edibles are made and learn how to make your own medicinal treats:
They're usually made with trim
Trim contains the leftover leaf matter from the cannabis flower that growers usually throw away. It's less potent than bud, but it's full of trichomes and can be used in large quantities to produce a stronger effect.
Cannabis is decarboxylated
Decarboxylation activates THC and other cannabinoids to result in a more potent product. To achieve this, cannabis needs to be heated either through smoking, vaping, or baking. The flower is typically cooked for a long time over low heat before it's used to make edibles. Eating raw cannabis won't have a very strong effect, and it won't taste good.
Cannabinoids are extracted
Edibles are infused with highly concentrated cannabis extracts. Depending on the extraction method, edibles can contain either tinctures, canna oil, or cannabutter. If you're wondering how a specific edible was made, ask your budtender or contact the manufacturer.
Canna oil and cannabutter are common
THC is fat soluble, so cannabis is often cooked with oil or butter. When heated, the activated cannabinoids absorb into these ingredients. Check out this recipe for cannabis cooking oil and this one for cannabis-infused butter. Or try making cannabis coconut oil.
Tinctures are used in hard candies
Some edibles don't go through a baking or cooking process, so tinctures are added instead of flower. Tinctures are liquid cannabis extracts made from a solvent like alcohol, vinegar, or glycerol. Rather than passing through the digestive system like cannabinoids in most edibles, these are absorbed by the body and can result in a quicker effect.
Have you ever made your own edibles? Tell us in the comments below.