Oklahoma Mom Charged For Forcing Unnecessary Medical Treatments On Daughter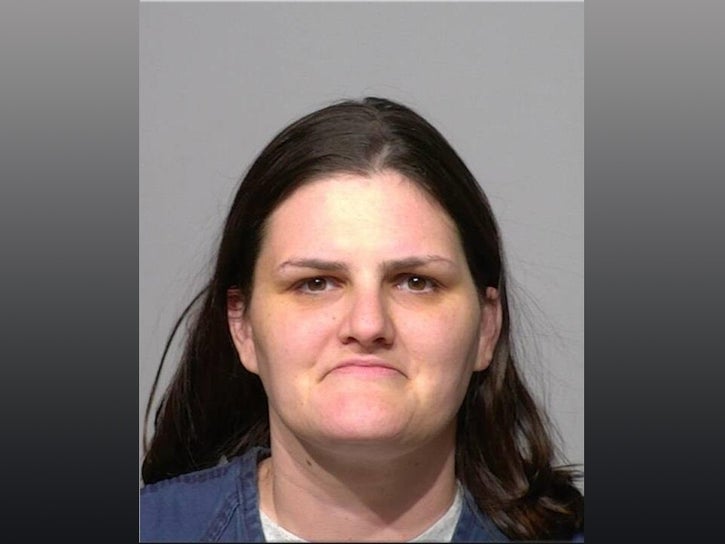 Mothers are said to be the most selfless creatures on this planet and there are no two ways about it. But, on the darker side of the story, there are certain events which push forth negative implications on such relationships.
A recently reported case in Oklahoma left everyone in shock. Alish Newman, 34 years old, is going to be experiencing jail time with charges of allegedly lying to over six different doctors about the medical condition of her daughter. This has been going on for the last decade over the case of Munchausen by proxy.
The mother has been accused of two charges including physical abuse as well as neglecting a child under the law and order. The complaint was filed and reported after the 10-year-old daughter was rushed to the Children's Hospital of Wisconsin with severe acidosis, acute renal failure, and end-organ damage as well.
With the suspicion that the doctors had, they conducted an investigation in the medical record of the child dating back to the time of her birth. According to the reports, it suggests that Newman had "routinely provided false or misleading information to medical providers" which was the reason behind the deteriorating and life-threatening condition of the 10-year-old girl.
The hospital has also specified that the mother, Alisha Newman could be suffering from what is known as Munchausen by proxy. People suffering from this mental health issue have been reported to invent illnesses for someone who is under their care.
Newman, over the course of years, has suggested doctors saying that her daughter suffers from heart conditions, nervous system dysfunction and a number of other accessory conditions that no one cited for.
It goes without saying that after one of the doctors informed Newman in 2018 that they cannot do the procedure, including the pacemaker as it was not needed by her daughter, Newman took her daughter to the Children's Hospital of Oklahoma where she stated that Wisconsin has suggested a replacement for a pacemaker.
Apart from this all, the 10-year-old daughter was also supposed to undergo a port installment under her skin to help treat a supposed condition of immunoglobulin deficiency which she wasn't even diagnosed with.
All of these constant unnecessary medical procedures conducted on the daughter for the past decade led to the extreme for which she was rushed to the hospital, later finding Newman guilty for her daughter's condition.
US targeting to provide experimental drugs to more cancer patients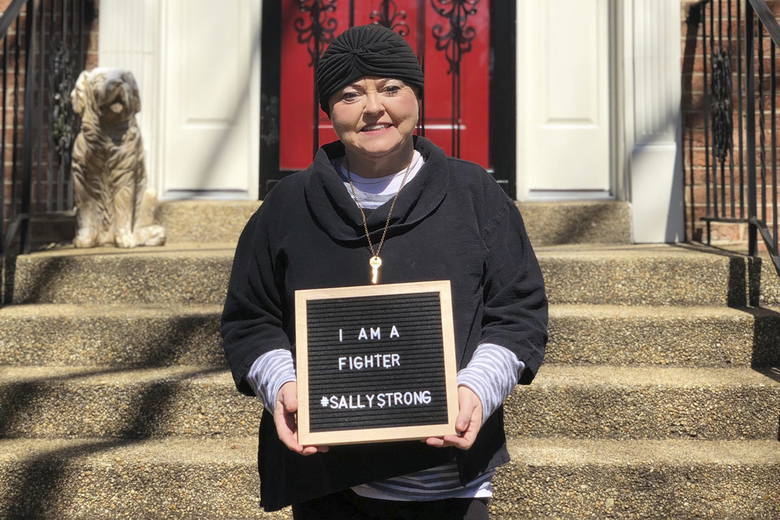 A huge number of gravely sick disease patients every year look for "sympathetic use" access to medicines that are not yet available.
Sally Atwater's physician went through two months of grueling follow-up to get her a test sedate.
Nancy Goodman asked eight organizations to give her young child a chance to attempt trial meds for a cerebrum tumor that at last led to his demise, and "only three of the companies even gave me a reason why they declined," she said.
Dr. Richard Pazdur, the FDA authority driving the exertion. In any case, the organization gets little data now on what numbers of solicitations are turned down and why said:
"We are here to help. We are not here to make a drug company give a specific drug to a patient. We don't have that authority."
The present framework additionally is lumbering and some of the time uncalled for, he said.
Pazdur said:
"We do not want to have the situation where somebody who screams loudest gets the drug."
The venture just includes drugs for malignancy, not different maladies. It has nothing to do with the government Right to Try law passed a year ago, which many have called "appropriate to ask."
The FDA has not been the issue, she said. It keeps a site with connections to organizations' strategies and contact data for patients, and has immediately endorsed by far most of these solicitations at whatever point an organization has allowed get to.
That is the thing that happened when Dr. Chul Kim, a lung expert at Georgetown Lombardi Comprehensive Cancer Center, made his first endeavor to get empathetic use for a patient.
Kim said:
"I felt there was an urgent need to switch therapy. I have other patients and I needed to carve out time for this."

"It requires quite a bit of work. A lot of people have to drop what they're doing to get all that done." said Dr. Ajai Chari at Mount Sinai's Tisch Cancer Institute in New York who did it for Michael Walsh, a 58-year-old performer from New York City, who has had myeloma since 2011."
Chari said:
"He's exhausted all approved FDA therapies."
Walsh said:
"I'm working, doing things. It is giving me some space to have the cancer be under control."
Atwater, the 68-year-old Washington lady treated at Georgetown, is seeking after the equivalent from her test tranquilizes. She said she asked her sister who had breast cancer how she may most likely tell if the treatment was working.
"She stated, 'you're still here, aren't you?'" Atwater said. "I think it's worth the risk. At least I hope it is."
Measles outbreak in 2019 has hit the highest in over two decades, CDC suggests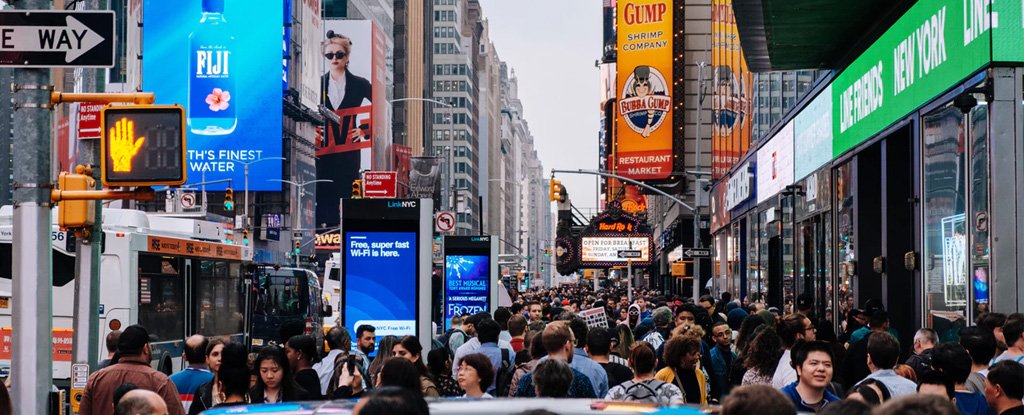 The Centers for Disease Control and Prevention clarified stating that the measles outbreak has hit its highest since the year 1994. With such rapid growth, the epidemic could end up being the reason that costs the United States its elimination status.
Addressing the outbreak this year, the agency stated that there have already been 971 cases of this condition reported since the beginning of the year. In a recently made statement, the CDC Director, Robert Redfield said that this contagious virus is preventable.
Adding to that, he said, "the way to end this outbreak is to ensure that all children and adults who can get vaccinated, do get vaccinated."
Redfield further issued the following statement saying:
"I want to reassure parents that vaccines are safe, they do not cause autism. The greater danger is the disease that vaccination prevents. Your decision to vaccinate will protect your family's health and your community's well-being. CDC will continue working with public health responders across our nation to bring this outbreak to an end."
The condition of measles is not just contagious and very disastrous but very expensive when it comes to the prospects of treatment. When it comes to explaining the scenario, a common outbreak in Washington was expected to cost the state more than $1 million which the health officials worked through to get under control.
This year's outbreak has been nothing short of an alarming impact indicating that this could very well end up undoing the efforts that the public health officials have been putting in since the beginning of time.
These outbreaks have been very predominant around in the New York City as well as the Rockland County where hundreds of similar cases have been reported since the last fall season.
Over 550 such cases have been confirmed in Queens and Brooklyn, especially common around in the Orthodox Jewish community. Over 250 cases have been reported around from Rockland County through the summer and fall.
In a recently issues statement addressing everything, the Health Commissioner, Dr. Oxiris Barbot said:
"The recently identified cases are linked to exposures in neighborhoods with known measles activity. These cases prove the urgent need to get vaccinated, especially if you spend time in areas that are experiencing an outbreak. This message cannot be overstated—if you live, work or attend school in these sections of the city, get vaccinated if you are able."
An undocumented student graduates for the first time in the history of UCSF medical school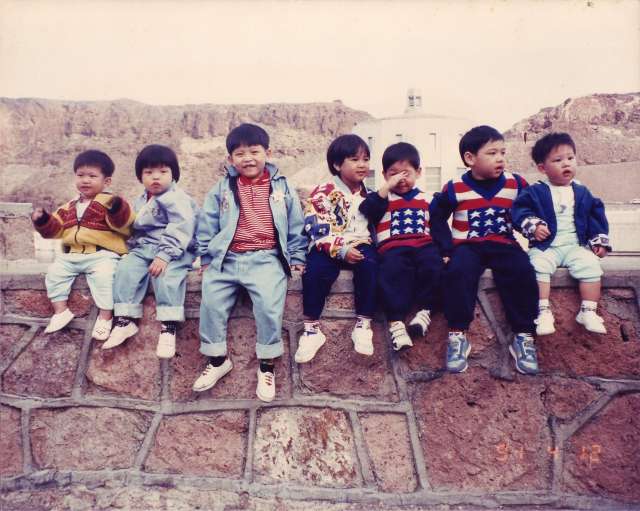 Jirayut "New" Latthivongskorn is a UC Berkeley and Harvard University former student and holds several other notable accolades to his name.
He says:
 "It was a huge honor for me to get that. I think I'm still processing it. … By me being as authentic and vulnerable as possible in my immigration journey, that I can have this much of an impact is really cool and really reaffirming."
Latthivongskorn finished the program in Medical Education for the Urban Underserved.
He got to the U.S. illicitly from Thailand at age 9. The family settled unobtrusively in Northern California. His folks initially moved to Fremont and Milpitas.
Latthivongskorn says:
"I really channeled a lot of these pressures and uncertainty into school. That's not going to be what changes things and opens doors."
Undocumented understudies frequently battle to beat the individual and expert obstacles they experience on the way to advanced education.
He added:
"For me, that was the first gateway to meeting other undocumented folks he said. But I think both of these groups were really a way for me to continue to, over the course of a few years, come to terms with what it means to be undocumented."
Katharine Gin, prime supporter and official chief of Immigrants Rising, met Latthivongskorn in 2010. He is the primary undocumented worker at UCSF's School of Medicine. She said:
"I remember the halting voice and hearing him for the first time articulate out loud what it meant to be undocumented. I feel like he has been able to artfully combine his own personal achievements with raising visibility within the broader community he represents.

"It seemed like a wall that we couldn't break through," said Rojas. "People thought we were crazy, but I knew we had each other and we believed in the same thing and that kept me going."
Rojas of Fremont is the primary undocumented understudy to go to the Icahn School of Medicine at Mount Sinai in New York City.
"New has been an incredible citizen in our UCSF community. He has consistently given his time to advocate for the type of society that welcomes and celebrates the contributions of immigrants. UCSF is a better school because New was a student. "
Said Dr. Catherine Lucey, executive vice dean and vice dean for education at the UCSF School of Medicine.