Did you know that the global market for CBD oil is expected to grow to some $5 billion by 2025? Does this even come as a surprise now? As consumers seek natural alternatives, the most common choices involve hemp-derived CBD (and/or other cannabinoids) or herbs. Speaking of CBD, it has recently come to our attention that yet another actor has claimed a spot in the CBD market, and it is none other than Brett Harrelson.
What makes his approach to healing exceptionally is that his solution, dubbed "Harrelson's Own® CBD," addresses and eliminates every issue that stems from CBD – whether it be regarding delivery, concentration, source of hemp, you name it! The purpose of this review is to bring Harrelson's Own® CBD to light and the difference it might potentially make on one's health.
What is Harrelson's Own® CBD?
Harrelson's Own® CBD is a 100% organic, full-spectrum CBD spray created to elicit calm, focused homeostasis, all while easing stress experienced daily. Each bottle comprises 300mg of CBD and less than 0.3% THC, allegedly extracted using supercritical CO2. In so doing, the hemp's terpenes were separated from CBD, but for Harrelson's Own® CBD, they are included back in. To think that the aforementioned is just a fraction of all the features is quite fascinating, and thus, it only makes sense to list them all!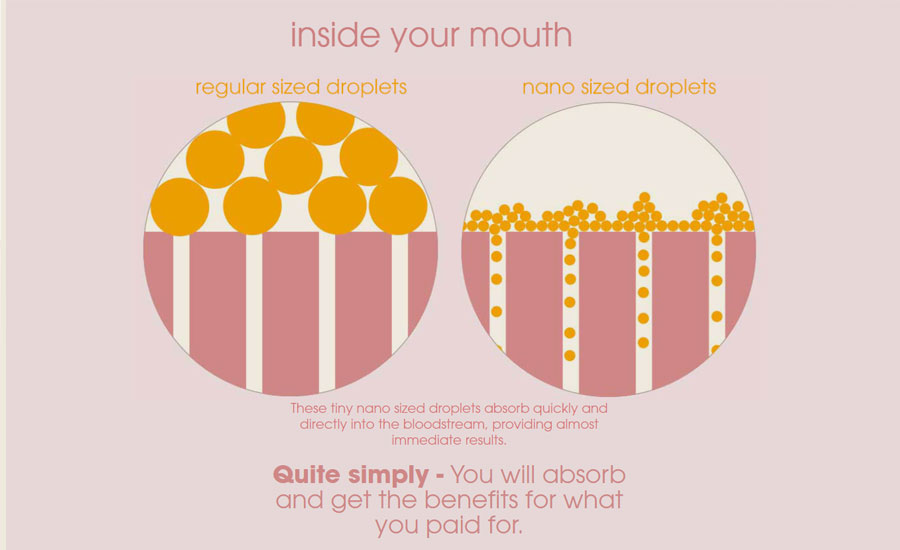 What features does Harrelson's Own® CBD carry?
By now, everyone should know that Harrelson's Own® CBD is 100% organic, full-spectrum. The benefit of ingesting full-spectrum CBD rests in its ability to create the "entourage effect," founded on the idea that all compounds in hemp work synergistically to stimulate the best results. This means that each serving also represents terpenes or aromatic compounds with therapeutic benefits.
In terms of the hemp source used in Harrelson's Own® CBD, the team sought farmers straight from Kentucky, USA. These are deemed not only organic but also pure and sustainable. Who can forget that the selected farms ensure the health of their crops, soils, and water each time they harvest and grow hemp? Bear in mind that neither seeds nor hemp seed oil was used in formulating this respective CBD spray.
Next up, we have Harrelson's Own® CBD dependence on the nano-emulsified water-soluble technology. The average CBD oil, as suggested in its name, is formulated with oil as its base. To reap its benefits, it must first be digested. Unfortunately, during the digestion process, some CBD contents are destroyed by stomach and liver acids. This is why many people believe that only a fraction of the entire CBD solution is in effect.
Luckily, this isn't a problem for Harrelson's Own® CBD, as it is a water-based formula that is water-soluble. Given that the human body is made primarily of water and can easily absorb water, it only made sense to him and his team to make the CBD delivery. According to the claims made, when Harrelson's Own® CBD is added into water, it will disperse, unlike the average CBD oil, where most of its content ends up floating to the top of the glass.
The benefit that naturally arises from the respective technology is the delivery of nano-sized droplets. More specific, tiny nano-sized droplets allow for quicker absorption, as it travels through the bloodstream. With regular-sized droplets, time is required for it to enter the bloodstream eventually.
As a result, individuals can anticipate Harrelson's Own® CBD to work immediately rather than having to wait over an hour. For those wondering whether 300mg per bottle suffices, the team reasons that quality should be highlighted over quantity. The benefit of going with Harrelson's Own® CBD is that the full 300mg will be felt, whereas the average oil-based solution housing 1000mg at a much higher price only delivers a fraction of the benefits.
Besides the contents of Harrelson's Own® CBD, the team has placed equal importance on safety. That is, each batch has supposedly been third-party tested by Eurofins®. Based on the descriptions provided, the testing process involves analyzing for cannabinoid potency, bacterial life, heavy metals, and pesticides.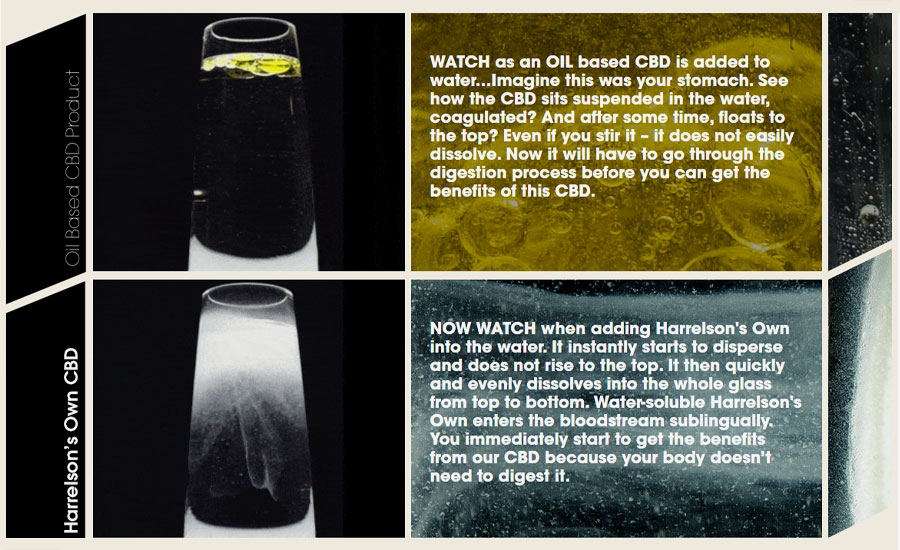 Frequently Asked Questions (FAQs)
How much of Harrelson's Own® CBD should be taken?
Currently, very little is known concerning the "exact" dosage that will work, as each individual is unique in terms of their body and endocannabinoid systems. To be safe, it has been recommended to start with 7.5mg per day until the "sweet spot" has been attained. Bear in mind that three sprays of Harrelson's Own® CBD are equivalent to 10mg of CBD. There is no restriction for the exact timing, so one can either choose to ingest it in the morning or at some point throughout the day.
How long does it take to feel Harrelson's Own® CBD?
As mentioned above, Harrelson's Own® CBD is meant to work within minutes of ingesting. If this is not the case, individuals will have to take it a few times before feeling a difference. The reason for this rests in the mere fact that CBD has a cumulative effect. Hence, if one serving does not work, a second or third one might do the trick.
What effect does including terpenes add to Harrelson's Own® CBD?
As described by the Harrelson's Own® CBD team, terpenes account for approximately 2% of the plant material. When combined with hemp, the results can range from inducing sleep, relaxing muscles, and reducing stress and inflammation to elevating mood and increasing energy, among others.
Is Harrelson's Own® CBD flavored?
Yes, Harrelson's Own® CBD's flavor combines organic mint and vanilla.
Is it better to shake Harrelson's Own® CBD before using it?
Yes, ideally, consumers should be shaking their Harrelson's Own® CBD before ingestion because natural separation can occur.
How should Harrelson's Own® CBD be stored?
To upkeep their quality, individuals are recommended to store their bottles in a cool, dry place. As long as it does not come into contact with the sun and is not refrigerated, Harrelson's Own® CBD should be fine.
Is Harrelson's Own® CBD protected by a money-back guarantee?
Yes, Harrelson's Own® CBD is protected by a 60-day money-back guarantee. Should one feel the need to request a refund, it should be made within the allotted 60 days. In this case, two things should be reflected upon; first, customer service should be reached beforehand, and second, a return processing fee of $7.95 plus expedited shipping charges will be added. Below is a list of contact information to jot down:
Phone (USA): (877) 519-9700
Phone (International): (805) 244-5400
Email: info@harrelsonsown.com
Address (Customer Service): 30765 PCH #107, Malibu, CA 90265
How much does Harrelson's Own® CBD cost?
Each bottle of Harrelson's Own® CBD contains 300mg of full-spectrum CBD, equivalent to roughly 40 servings (7.5mg/serving). On average, consumers are recommended to take no more than 15mg per serving. Having said that, below are price options for one-time and subscription purchases, respectively:
One-time purchases:
1 Harrelson's Own® CBD bottle: $59.99 + $9.99 S&H
2 Harrelson's Own® CBD bottles: $115.00 + $9.99 S&H
3 Harrelson's Own® CBD bottles: $165.00 + $9.99 S&H
4 Harrelson's Own® CBD bottles: $210.00 + $9.99 S&H
For those who wish to receive their orders sooner, that is, within one to three business days, options including Priority ($15.99) and Express ($29.99) shipping are available.
Subscription purchases:
1 Harrelson's Own® CBD bottle: $53.99 + free S&H
2 Harrelson's Own® CBD bottles: $103.50 + free S&H
3 Harrelson's Own® CBD bottles: $148.50 + free S&H
4 Harrelson's Own® CBD bottles: $189.00 + free S&H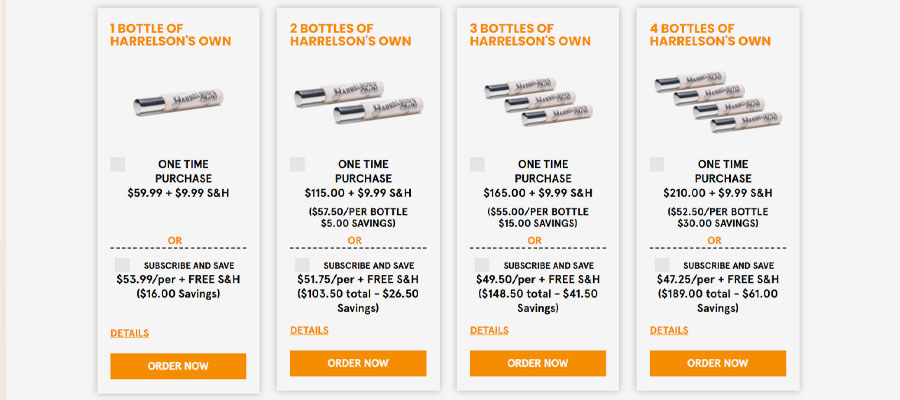 Meet the Face Behind Harrelson's Own® CBD
The face behind Harrelson's Own® CBD is none other than Actor, and current National Cart Racing Champion, Brett Harrelson. How did Brett enter the CBD market? Well, it turns out that he and his family are long-time enthusiasts of all things related to hemp, so it only makes sense that he gets right down to business.
As for his vision for Harrelson's Own® CBD, Brett appears to have stressed the importance of having a solution that immediately enhances pain, all while giving consumers what they truly deserve. In particular, he shared:
"We wanted to bring you a CBD that works in minutes instead of an hour, relieve stress, is mood-enhancing, relieves pain, has a superior absorption method, is completely organic without one synthetically modified ingredient, tastes good, has a unique and cool Mist Sprayer, has a fair price and is something you'll thank us for."
Final Verdict
Harrelson's Own® CBD is a 100% organic, water-soluble, full-spectrum CBD spray that aims to ease any form of stressors. Although the team decided to deliver only 300mg per bottle, which might seem relatively low to some people, the processes involved ensuring that all 300mg is felt. This method beats purchasing 1000mg that might only deliver the same amount as Harrelson's Own® CBD, but at twice the cost.
All-in-all, Harrelson's Own® CBD appears to be one of utmost quality, seeing that the team has not only abided by rules and regulations but took the extra steps that maximize absorption, delivery, effectiveness, and safety. For these reasons, paying either the one-time or subscription prices are quite justifiable. To learn more about Harrelson's Own® CBD and how to get hold of your own bottle, visit here>>>